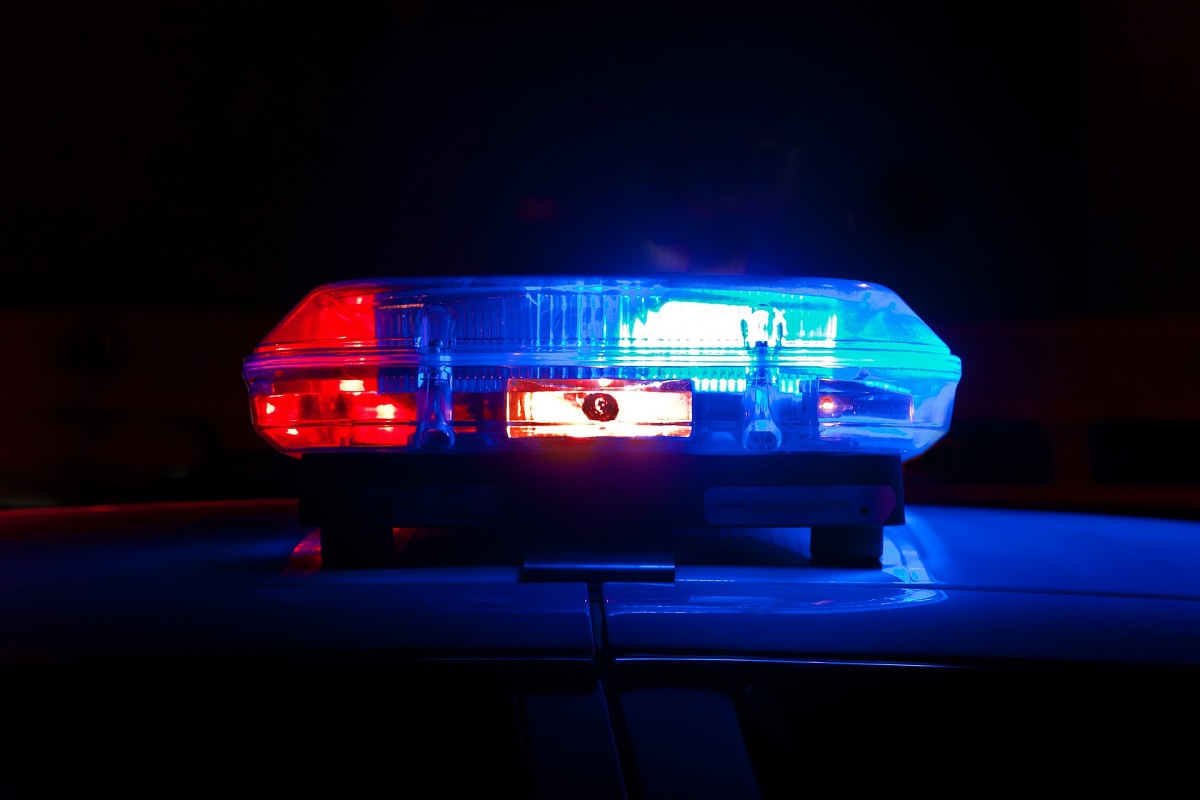 Earlier today a mass shooting at a July 4th parade in the Chicago Suburb of Highland Park Illinois left at least 6 people dead, and over 24 injured. As of this moment the shooter is still at large, but now the suspect has been identified by police, and his picture has been posted on the internet along with a description of the car he was driving.
Who is Robert Bobby Crimo? Police Release Smiling Mugshot Photo of Robert Bobby Crimo the Suspect in Highland Park Mass Shooting
According to Chicago police the main person interest in the Highland Park mass shooting is a 22 year old white male named Robert Bobby Crimo. He was last seen driving a 2010 Silver Honda Fit with license plate DM80653. According to reports the suspect lives in the Highland Park area, so they don't believe he has gone far from the scene of the crime.
Based on the photo Robert Bobby Crimo has two tattoo on his face, one across his cheek and the other above his left eye. He has dark brown hair that covers his forehead. Take a look at Robert Bobby Crimo's smiling mugshot photo.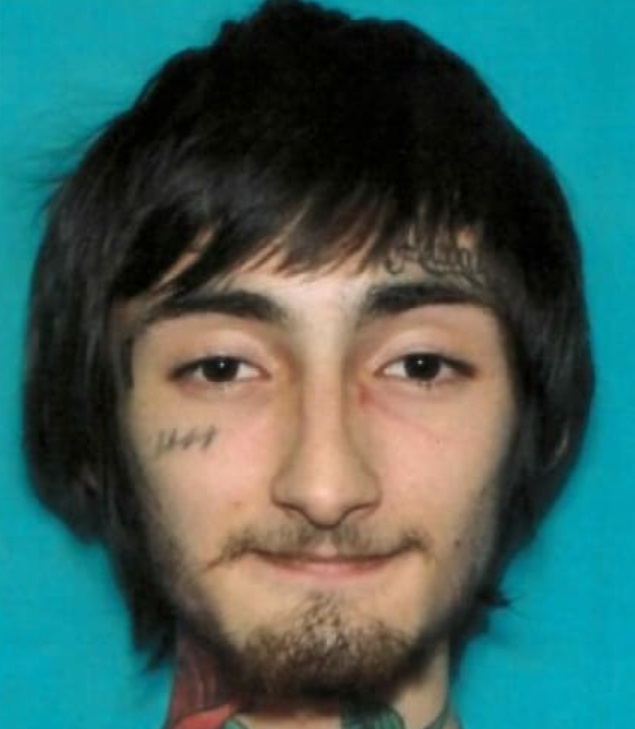 A scary video circulating on social media shows the moment gunshots rang out at the Highland Park July 4th Parade causing chaos. In the viral Facebook live Highland Park mass shooting video you can hear at least 60 shots erupt sending people fleeing in every direction. Children's bicycles and toys were left behind, and people dropped their belongings all the while not knowing which way was safe to run. Police believe that Robert Bobby Crimo was perched on a roof as shot at people on the ground.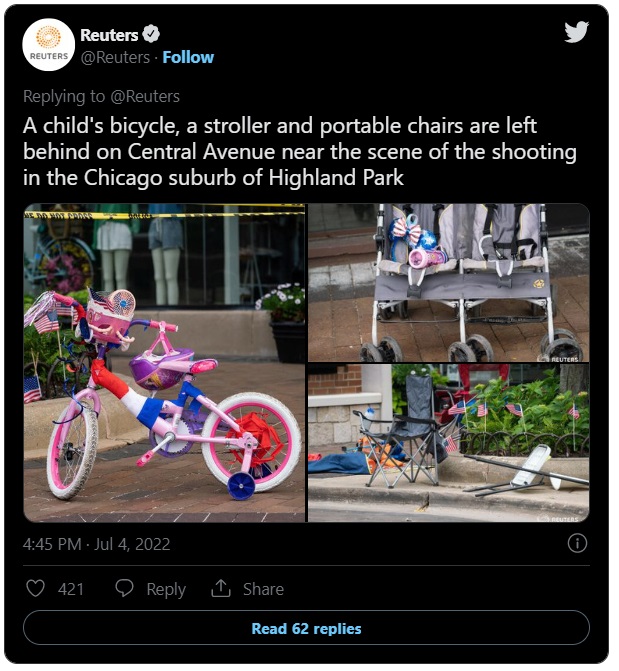 Joe Biden's Statement Regarding the Highland Park Mass Shooting
In a viral post on social media Joe Biden and his wife Jill condemned the Highland Park mass shooting as another act of senseless violence. He applauded first responders and police who quickly took control of the situation, and reiterated the need for more legislation regarding gun control. This statement was released before police identify Robert Crimo as the main suspect.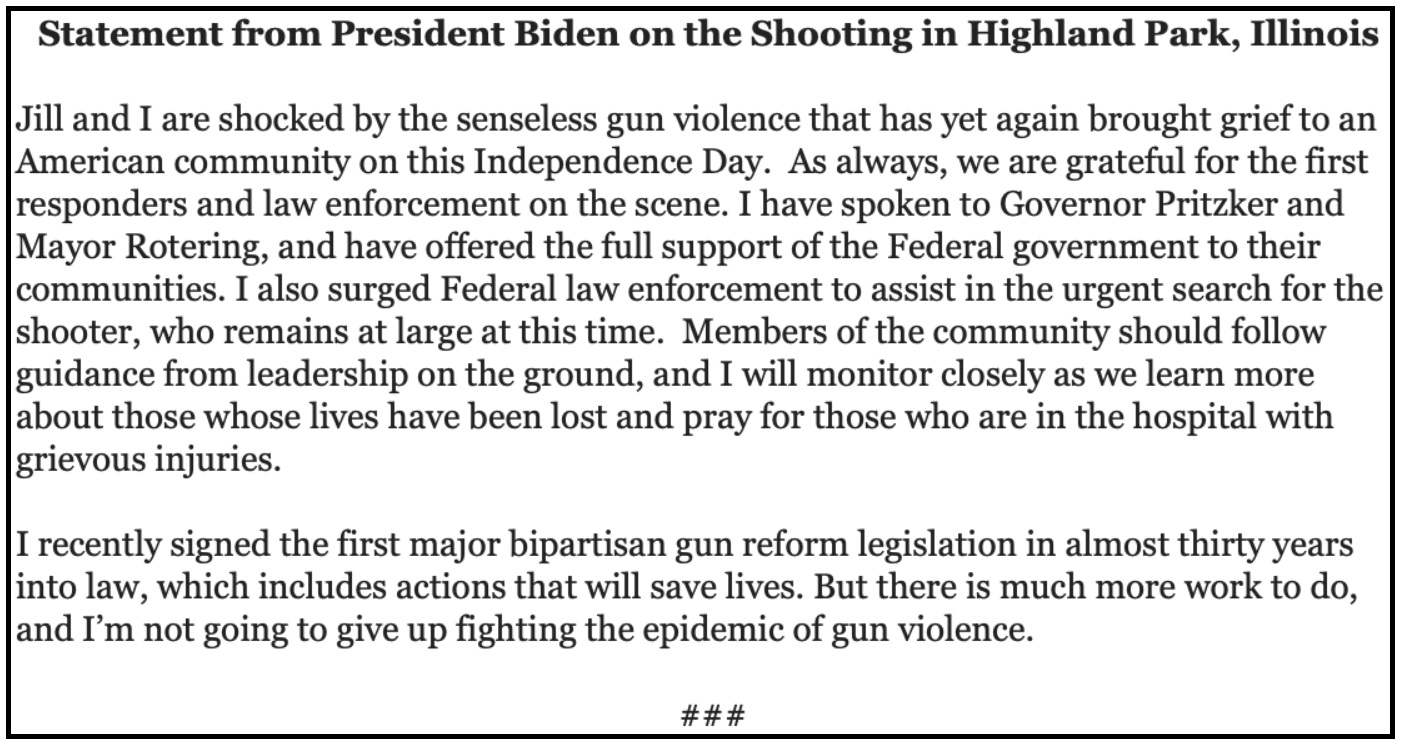 Chicago White Sox Cancel July 4th Plan in Response to Highland Park Mass Shooting
In an effort to help their community mourn those impacted by the deadly shooting, Chicago White Sox cancelled their postgame firework plans, and announced they would hold a moment silence before their game. In an emotional statement they wrote, "Our hearts are with the Highland Park community. The entire Chicago White Sox organization expresses our deepest sympathies to the families and friends of the innocent victims of today's horrific shooting".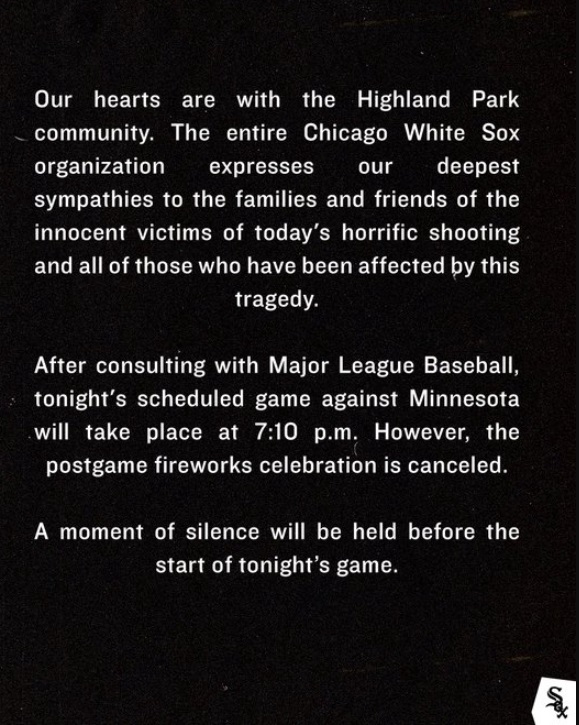 Chicago FBI Release Statement Regarding Highland Park Mass Shooting Suspect Robert Bobby Crimo
As thee search for Robert Bobby Crimo continues Chicago FBI is asking people for help finding him. In a statement on twitter Chicago FBI asked people to call '1-800-CALL-FBI' if they have any tips that could help them locate the suspect. As aforementioned he was last seen driving a Silver Honda Fit with license plate DM80653.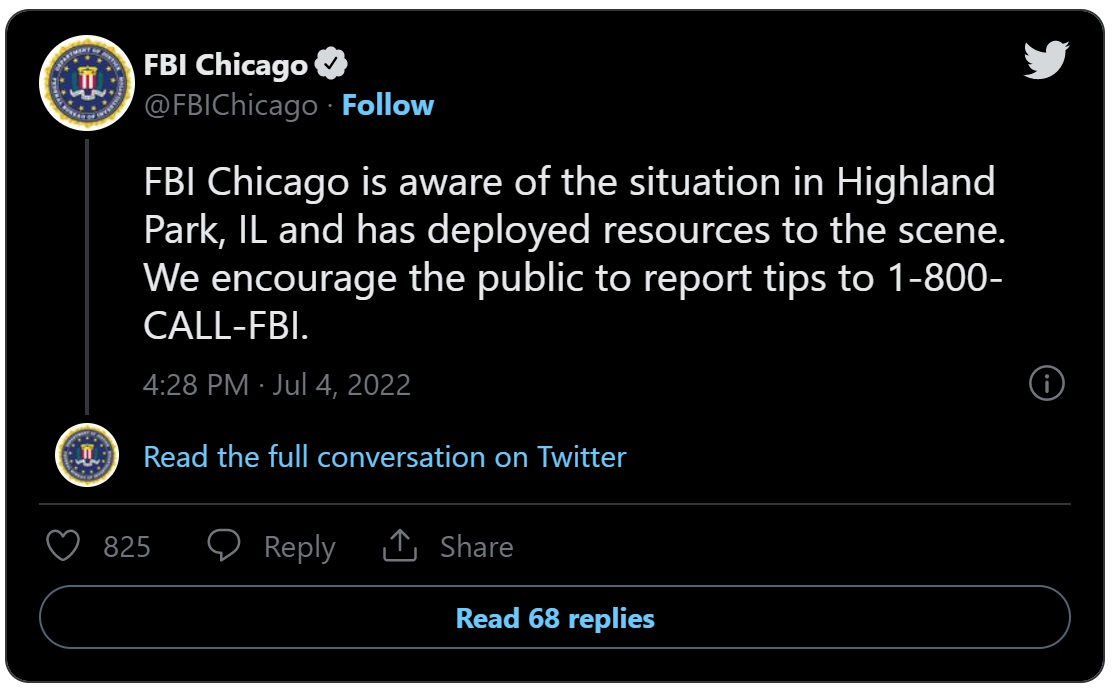 It goes without saying that this is a very scary situation for everyone in the Chicago area, and around the nation. Now that the identity of the Highland Park mass shooter has been announced it means they are one step closer to arresting the suspect. However, he's still out there somewhere, which means everyone should still be on edge.
Robert Bobby Crimo is considered armed and dangerous.
Update: The suspect has been arrested by police.