The inevitable has happened, Nike has officially cancelled their shoe deal with Kyrie Irving. Despite the fact he made it clear he isn't Anti-Semitic, following the same trend of the media Nike seemingly accused him of being just that, based on one tweet that had no words. Social media isn't happy about the treatment Kyrie Irving is getting, so they had some interesting takes about the situation at hand.
Social Media Criticizes Nike with "Sweat Shop" References in Reaction to Kyrie Irving Shoe Deal Getting Cancelled
It's well known that major shoe companies have factories usually located in China. There have been many documentaries, which allege that the working conditions in these factories are unbelievably horrible. In their official press release announcing the decision to end their relationship with Irving, Nike claimed they condemn any type of hateful behavior. They also informed the public that the Kyrie 8 would not be released as planned. Many people on social media found their reaction odd, because of the allegations about Nike Sweat Shops, and the conditions the employees work in. Take a look at their statement, and how people are responding.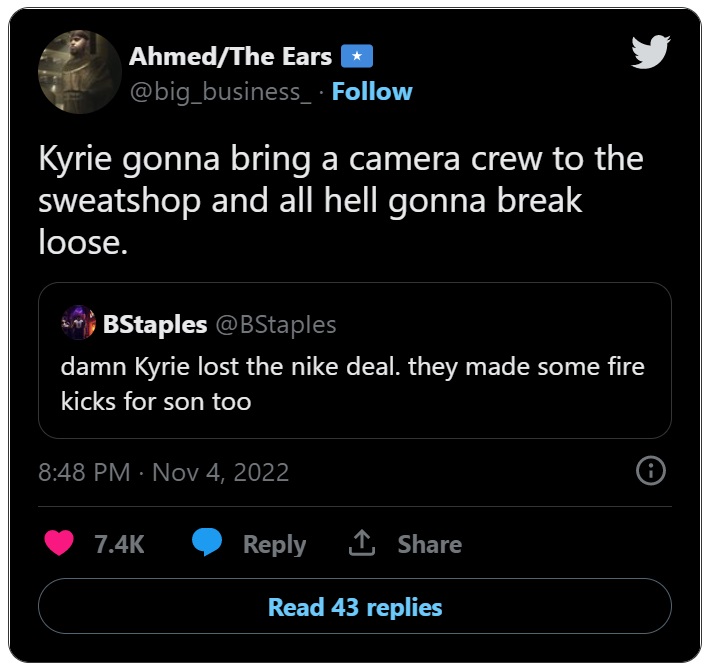 When Was the Kyrie 8 Supposed to Release?
Prior to this situation the Kyrie 8 was slated to be released later this month. The first sneaker in the Kyrie line was released in 2014. He was one of Nikes' top sellers over the past few years, so they are losing a lot money by making this decision.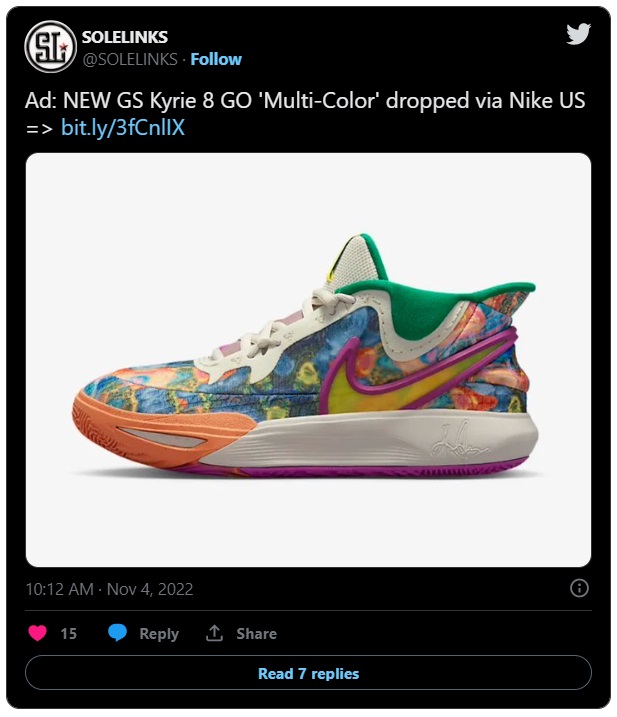 Kyrie Irving Had Beef with Nike in the Past
Back in July of 2021 Kyrie Irving publicly called out Nike in a viral IG post telling people not to buy their latest Kyrie 8 release at the time. Irving was not happy that Nike didn't give him any input the design or marketing of his own sneaker. To his dismay the end result was shoe that he, and most other people thought was ugly.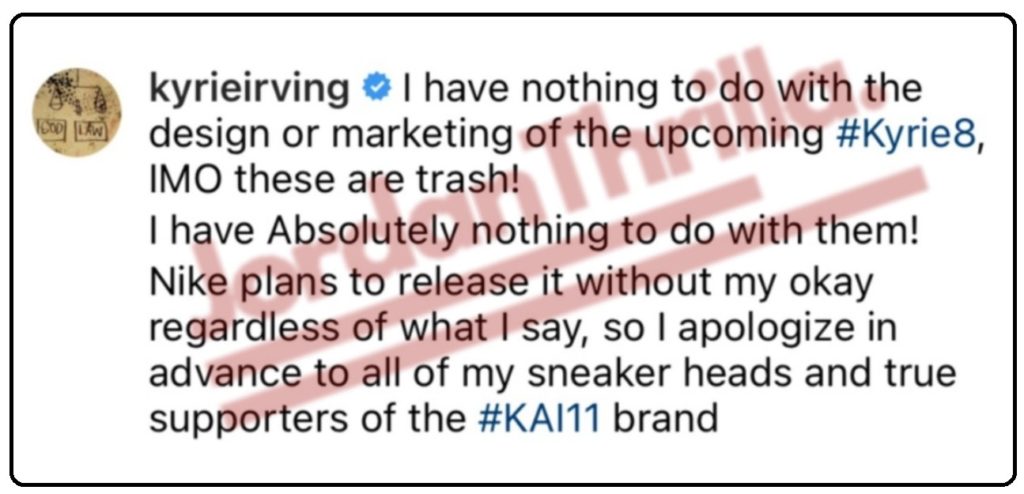 The Moment Kyrie Irving Made it Clear He Isn't Anti-Semitic.
Before he got suspended for 5 games, Kyrie Irving made it clear he was not anti-Semitic. Many people feel that during this interview he also seemed to clearly apologize if he offended anyone, yet he was still accused of not apologizing.
According to reports Kyrie Irving's Nike deal was supposed to end on October 1, 2023. Considering their past issues, he likely wasn't going to renew the deal anyway, but who knows.
Is this situation proof of what Kanye West has been ranting about, or do you think the suspension and cancelled shoe deal is justified? At the moment there seems to be no grey area between people's beliefs on the matter.