Jalen Rose might have just invited himself into another cancel party. As a sports reporter being a honest is a good thing, but being too honest can cause a lot of trouble especially when discussing sensitive topics. As the Ime Udoka situation is trending again due to the Nets allegedly selecting him as their new coach, the interest around discovering the name of the woman Ime Udoka slept with has been heightened.
Did ESPN Force Jalen Rose to Apologize after His Comments About Female Celtics Staffer on NBA Countdown?
Despite the virality of the Ime Udoka situation they have been able to keep the name of the woman involved a secret. Naturally that has left the general public yearning for someone to leak her name. During NBA Countdown it appeared that Jalen Rose suggested the Celtics staffers' name should be released since the relationship was allegedly consensual, which apparently was out of line by ESPN's standards. ESPN higher ups must have quickly sent him a message, because during the game Jalen Rose apologized on Live TV for his comments.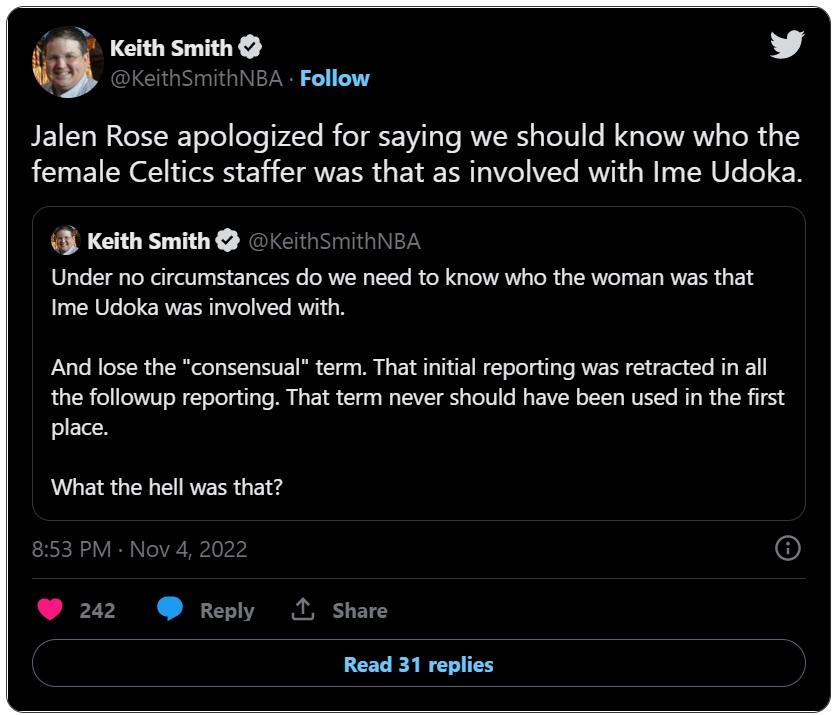 Is ESPN too Woke? Social Media Chimes In
The viral segment air after ESPN came back from a commercial break. It caught people off guard, because they were expecting to see the game going on. That conveys how upset the network was about his choice of words on National TV, but people attributed the situation to ESPN being too woke. Many people believe that ESPN forced Jalen Rose to make the apology, and even made connections to the Kanye and Kyrie situation.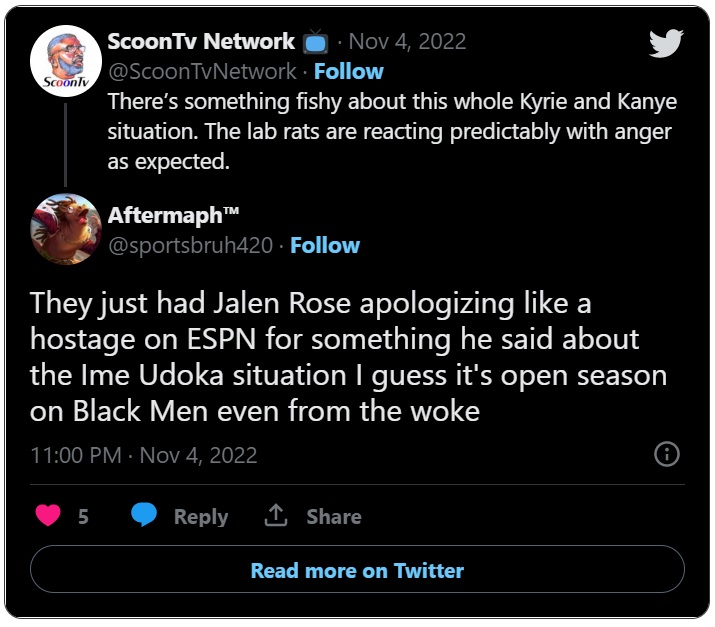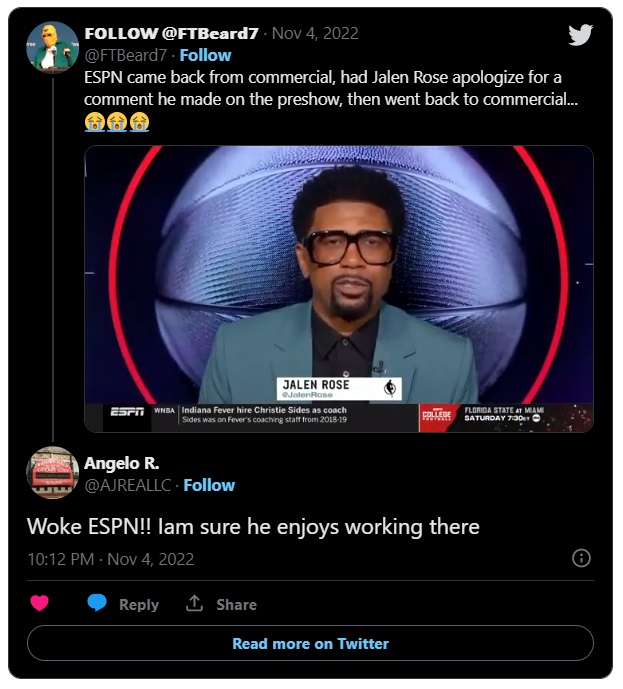 Is ESPN being too woke, or did they do the right thing? Was Jalen Rose made to apologize against his will, or was it a mutual decision? One thing many people agree on is that he looked uncomfortable during that segment, which added to the awkwardness of the situation.