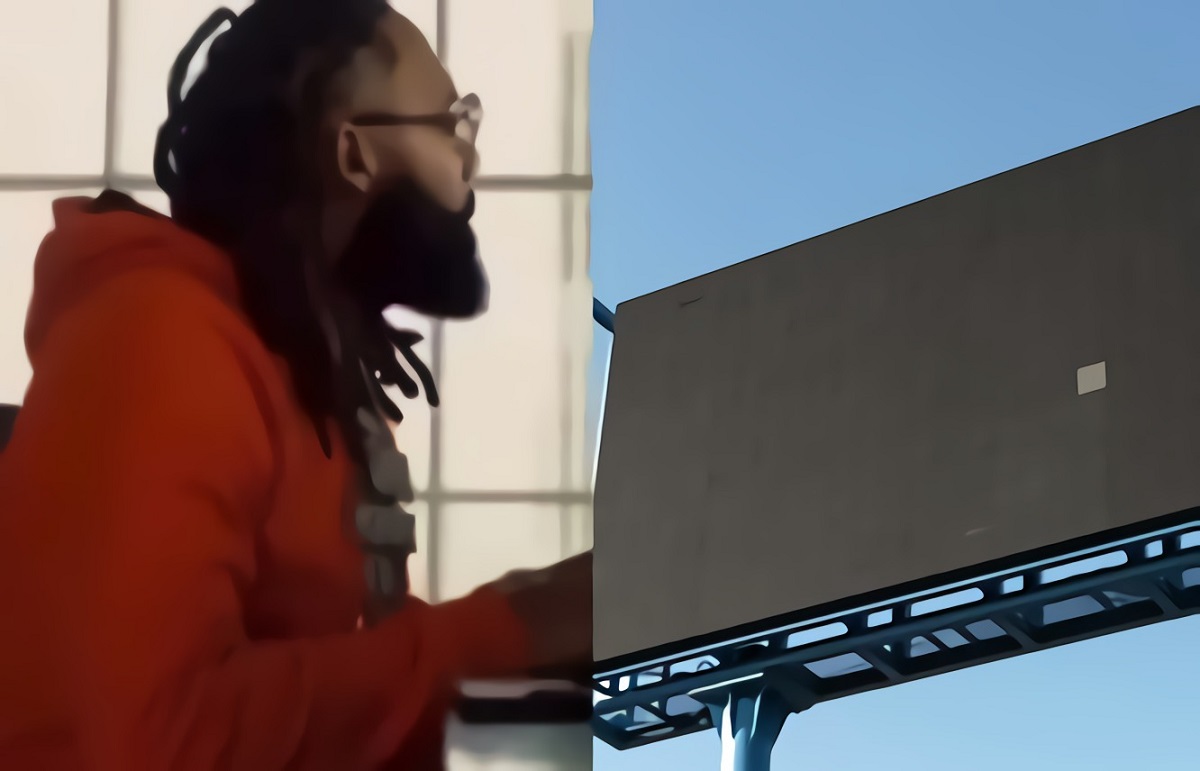 Many people in society look down upon people who work from 9 to 5 everyday. In fact when most people think of their dream jobs it usually is something that consists of making their own hours. Some people feel like a 9 to 5 job means you are living a stressful life with no free time, and having a tough time making ends meet. However, 9 to 5 jobs should be celebrated, and now some social media influencers are making that known in intuitive ways.
Big Money aka Money Man's Billboard About 9-5 Workers Goes Viral
One of the best ways to get a message across in this day and age is by purchasing advertisement space on a billboard. Thousands of people will see your ad everyday as they drive to various locations. The legendary Money Man aka Big Money took advantage of this by buying a billboard, and putting a viral tweet on it. On Money Man's Billboard is a powerful message saying "A 9-5 ain't corny, being broke is".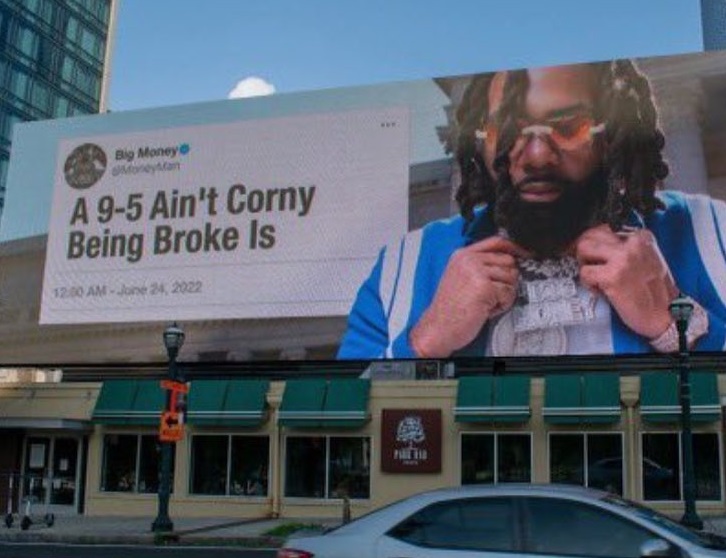 For those people who work hard everyday to make sure the people they care for are living comfortable lives, seeing Money Man's billboard paying homage to their careers on the way to their jobs will be very uplifting.
9 to 5 jobs make the world go round, so we should always celebrate them this way.