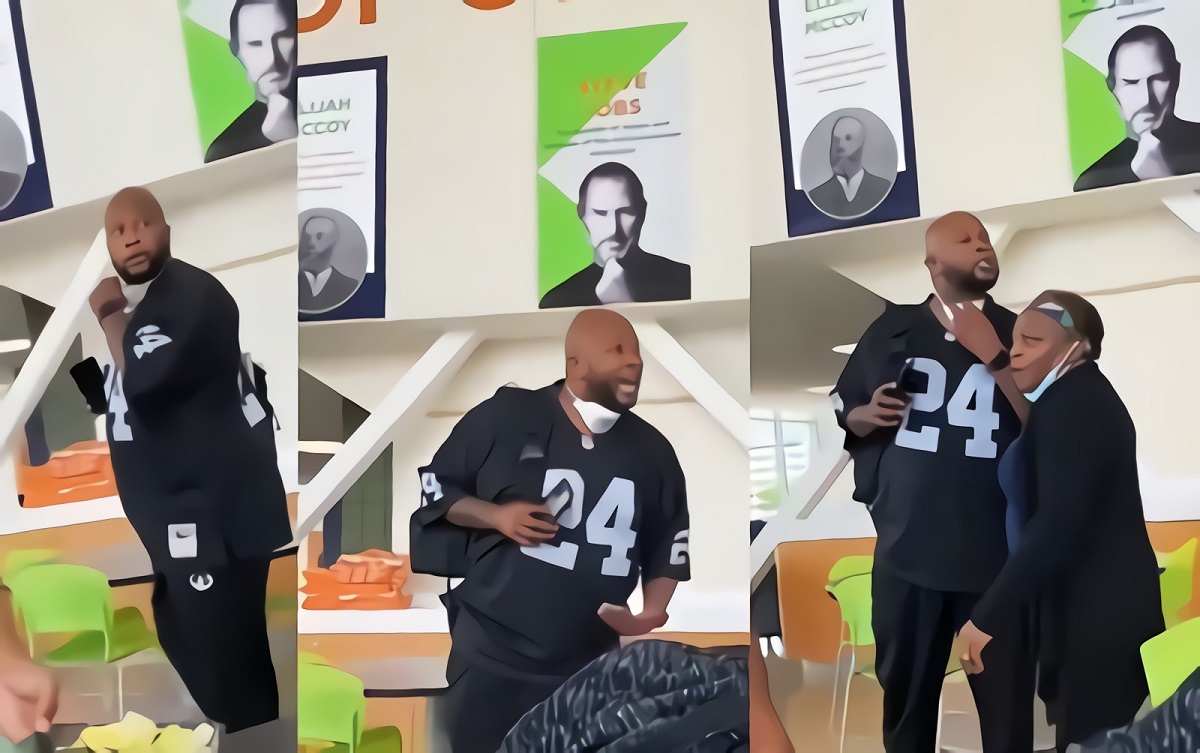 There's no doubt that teachers have one of the most stressful jobs in the world. On a day to day basis they have to play the role of both professional and parent for hundreds of young people. One thing teachers have to be very good at is having patience when unruly students get out of line. However, sometimes there comes a breaking point when teachers have to get straight up gangster when students disrespect them.
Male Teacher's Fight with Female Student Goes Viral After 'Tell your daddy to come talk to me' Comment
A verbal fight that occurred between a teacher and student during lunch period at an unnamed high school perfectly conveys how stressful their jobs can be. In the viral footage a male teacher is arguing with a female student who seems to have no respect for her elders.
At one point their argument gets real personal as the teacher told the student 'tell your daddy to come talk to me'. When a teacher says something like that to a student you know they want all the smoke, and also aren't too worried about being professional anymore. You could see the teacher's fellow staff members holding him back just in case things got out of hand.
On social media this video has sparked a debate on whether or not the teacher stepped out of line by responding to the student in that manner. Whether he was wrong or right in what he said, there's high chance that he could be disciplined by the school along with the student.
The question now is what will happen when that student's father actually pulls up on the teacher? Hopefully nothing that leaves anyone physically harmed.