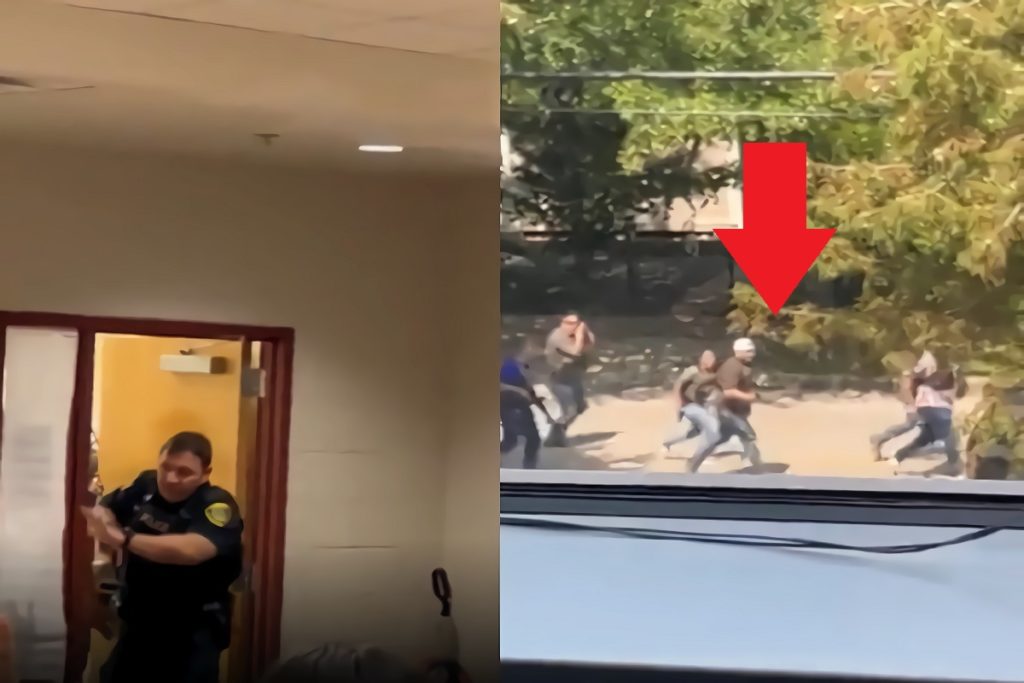 Only a few days after the active shooter scare at a Central High School in Phoenix, a similar situation in Texas is currently unfolding. According to reports there was possible active shooter situation that disrupted a normal day at Heights High School in Houston. Luckily it turned out to be a false flag, but before that was confirmed students experienced a horrifying emotional situation as police had to make sure the situation was completely under control.
According to reports Houston Police first learned of the potential active shooter at Heights High School after receiving a reports of shooting at the campus located on 413 E 13th street. They arrived at the scene an immediately began to clear the building, and eventually confirmed that there were no injuries.
They would later learn that there was no active shooter, and the commotion started after two students got into a very serious altercation, which is similar to how the active shooter false flag at the Central High School began.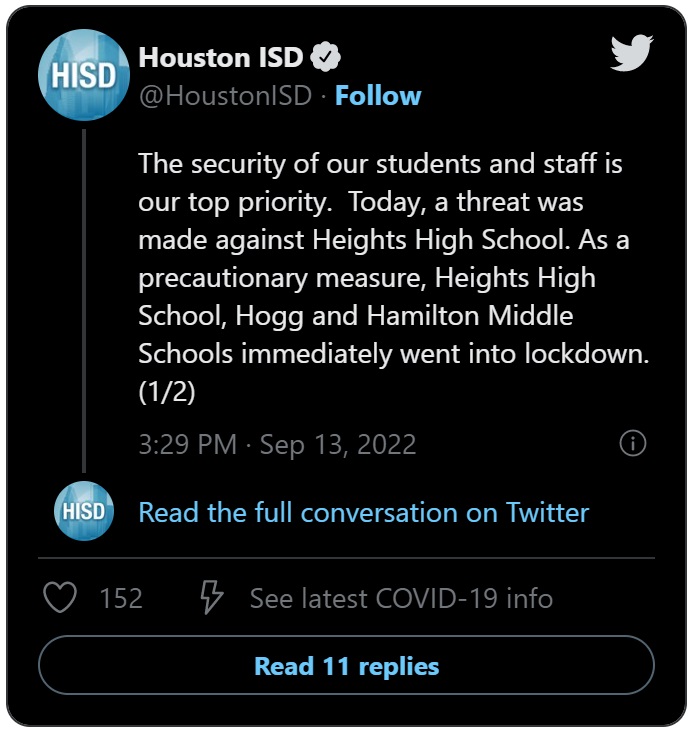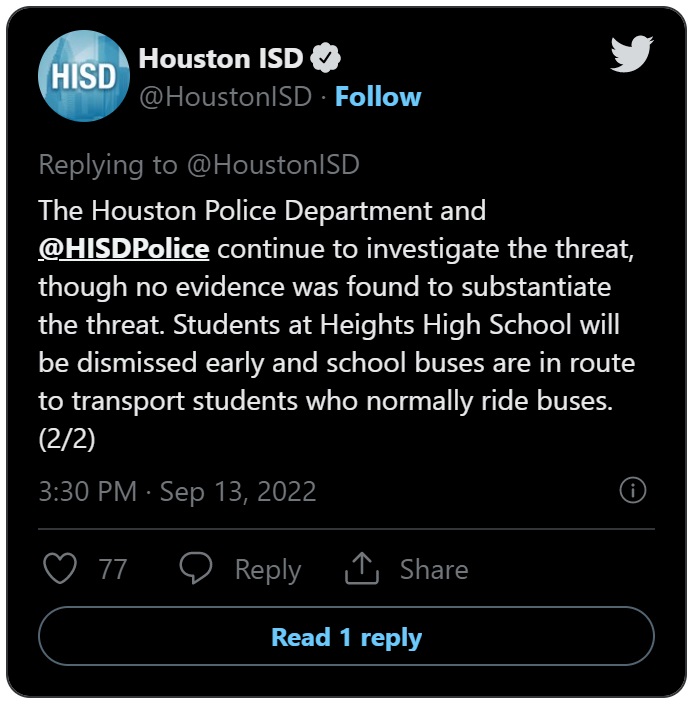 Videos Showing Armed SWAT Team Entering Classroom at Heights High School During Possible Active Shooter Situation Goes Viral
Although the situation was a false flag the emotional trauma it caused students will likely last a long time. Viral videos show the moments armed SWAT teams at Heights High School entered classrooms to make sure no one was hurt by the potential active shooter. You could hear the fear and panic in the students' voices as one said, "Oh my God".
It's really sad what grade school students have to go through these days in terms of having to fear being shot while on campus, but at least in this instance no one was hurt.
Kudos to the Texas police that responded quickly to the situation.