A video showing a man using a hanger as a steering wheel inside his car is going viral on social media. The footage, which was captured by the driver himself, shows the man's steering wheel was missing, and in its place he used a plastic hanger.
The video has sparked mixed reactions from viewers, with some expressing concern over the safety of the driver and other road users. They pointed out how easily plastic hangers break, and how dangerous it would be if the hanger snapped while the car was in motion. Some also questioned how the man was able to drive without a horn, airbag, or other features that are usually attached to the steering wheel.
Others, however, praised the man for being resourceful and inventive. They admired his ability to improvise with what he had, and to overcome a difficult situation. Some even joked that he was saving money on gas by using a lighter steering wheel.
The video has been viewed million times on various platforms, and has generated thousands of comments and shares. It is unclear where and when the video was taken, or why the man's steering wheel was missing in the first place. Some speculated that it was stolen, while others suggested that it was a prank or a stunt.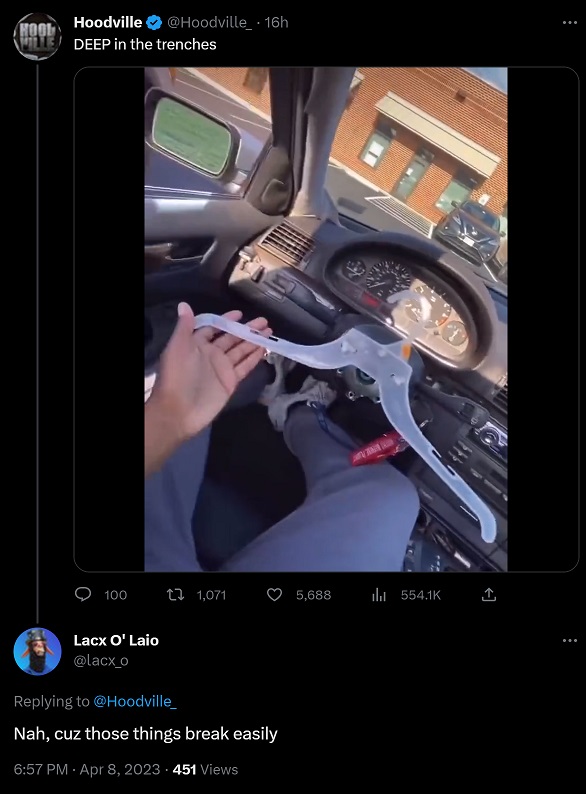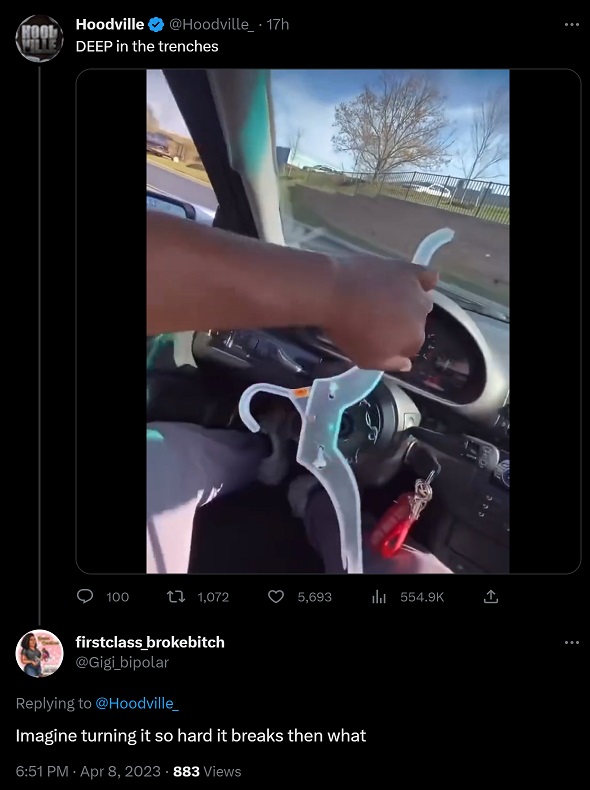 One person suggested that he should have used a metal hanger, but that could increase the risk of electrical shock. Perhaps the smartest option would have been to use one of those thick wooden hotel hangers. Either way it's still bad idea.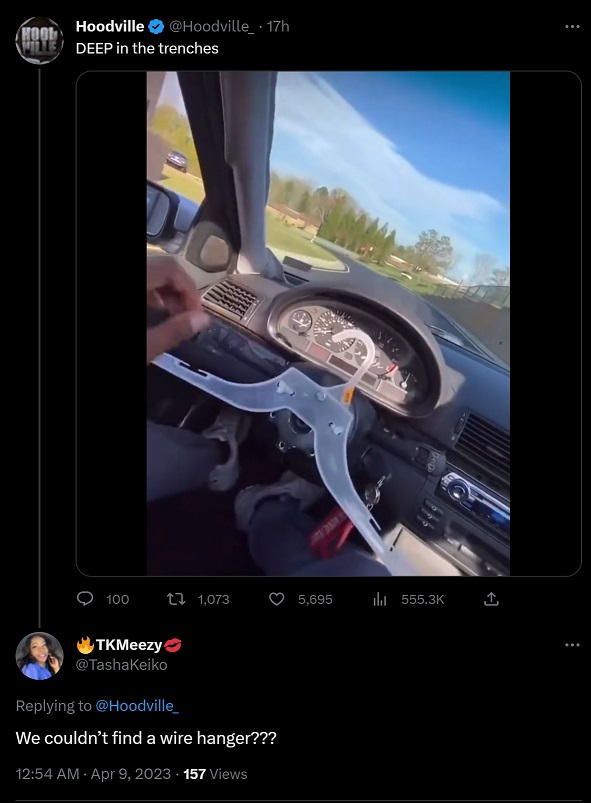 Regardless of the reason behind the unusual sight, the video has certainly captured the attention of many people online. It has also raised awareness about the importance of having a proper steering wheel in a car, and the potential risks of driving without one.