It was only a few days ago that Joe Budden made it seem like he reunited with Rory and Mal. However, on their first episode back together they continued talk about nothing but their beef with each other. That may have been the last straw, because it seems Joe Budden officially ended Rory and Mal podcasting careers. In a viral Instagram post Joe Budden announced a new podcast with Ish and Ice.
The news is so fresh that Joe Budden doesn't have a name for his new podcast yet. He will reveal its name at a later date. He claims he loves Ish and Ice so much the announcement couldn't be delayed. Joe Budden's new podcast will be on Patreon.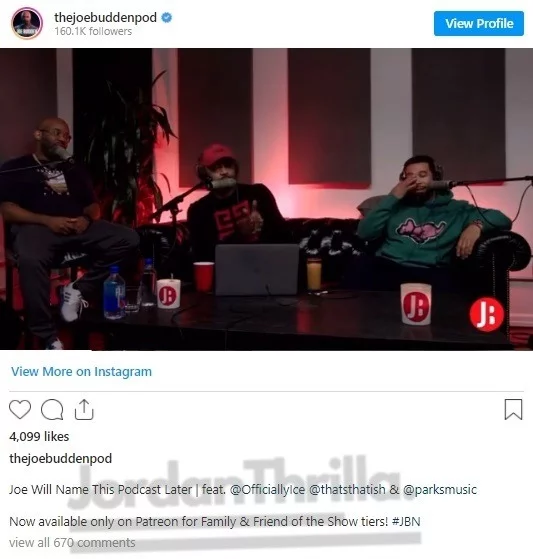 Did Andrew Schulz and Charlamagne's reaction to the Joe Budden Podcast crew getting back together a few days ago actually predict the future? Andrew Schulz and Charlamagne roasted Rory and Mal calling Joe Budden their daddy. They started their roast with subliminal shots about subordinates staying in line and following their bosses (Joe Budden) orders. The shots became direct when they dubbed the Joe Budden Podcast, the "Joe Daddy Podcast".
Rory and Mal were still out of line during the last episode of JBP, before he officially announced the new podcast today. Coincidence?
Andrew Schulz & Charlamagne react to Mal & Rory reuniting with Joe Budden on the JBP pic.twitter.com/mFZGqjj0XF

— 2Cool2Blog (@2Cool2BIog) April 30, 2021
This was the picture that made people think Rory and Mal were going to be back on the JBP show for good. However, the whole situation may have been Joe Budden trying to embarrass them with false hope.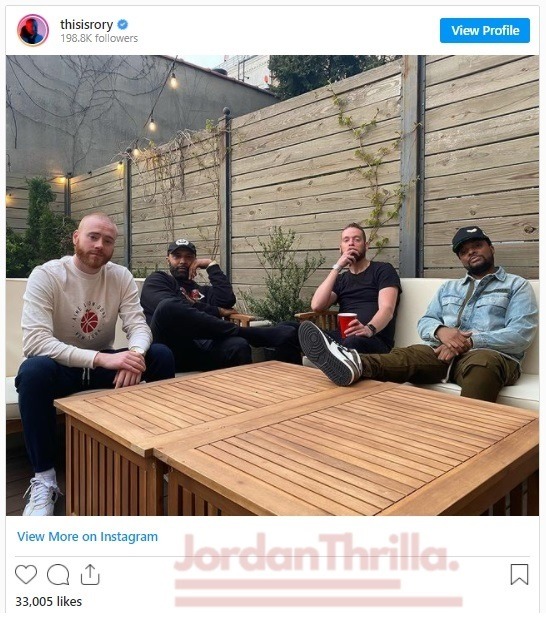 Will Joe Budden's new podcast with Ish and Ice measure up to his old one with Rory and Mal?
Most likely it will, because we all know Joe Budden is the main reason people are tuning in anyway.
Author: JordanThrilla Staff