A video of a NLE Choppa fight in LA is going viral. A fan punched NLE Choppa in the face before his crew jumped the person in a 5 on 1 fight. Although that fan caught the worst of the beating he still got the cleanest punch during the whole fight that could have broken NLE Choppa's jaw. Naturally people are wondering what started this massive brawl in the middle of bright sunny and peaceful day in Los Angeles.
Why The Fan Punched NLE Choppa in His Face Starting a Fight in LA
According to NLE Choppa the fan asked to a picture with him, and got mad after he refused. He says he was trying to walk and chill, and didn't want to be bothered on that day. As a result the fan punched NLE Choppa in the jaw and the fight below started.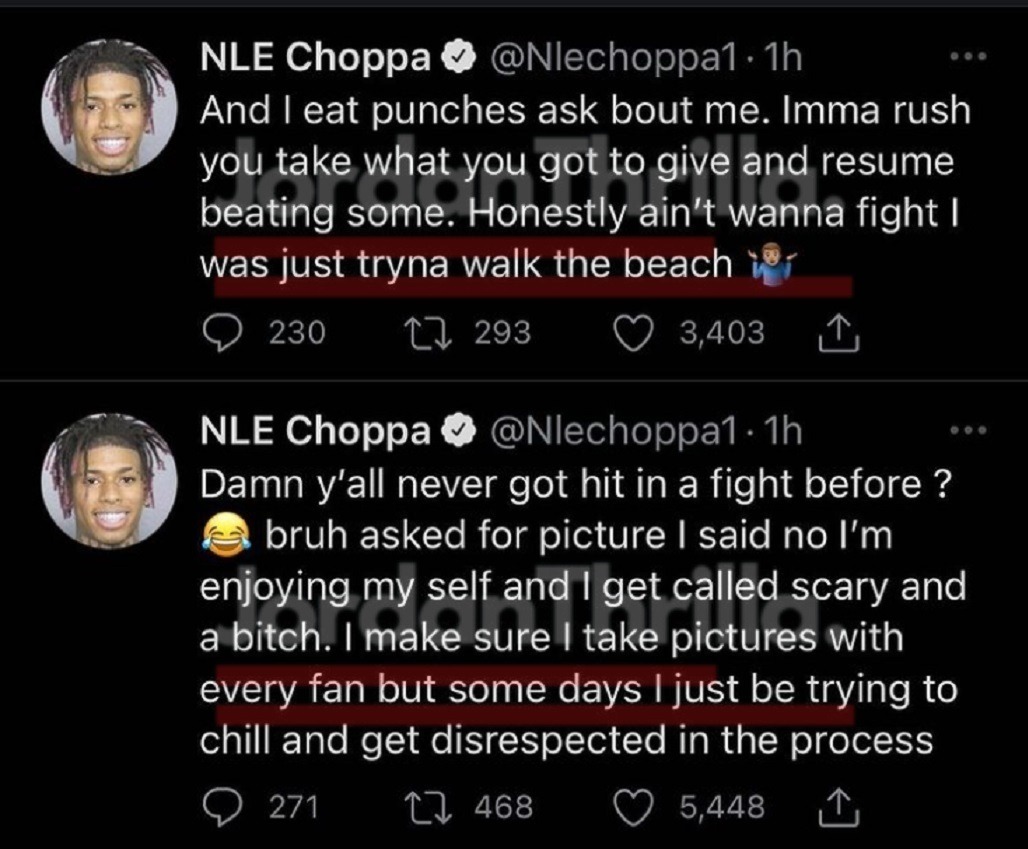 Does NLE Choppa get props for jumping someone, or does it make him look bad for not squaring up 1 on 1? Honestly speaking it seems like NLE Choppa would have been beat up in a fair one if his entourage wasn't there playing security.
The funniest thing about that video might be the commentary. The person recording said, "What's his name? He a rapper I guess. He got hit hit, but that's a rapper. Aww no it's like 5 on 1". Truly hilarious commentary.
Author: JordanThrilla Staff