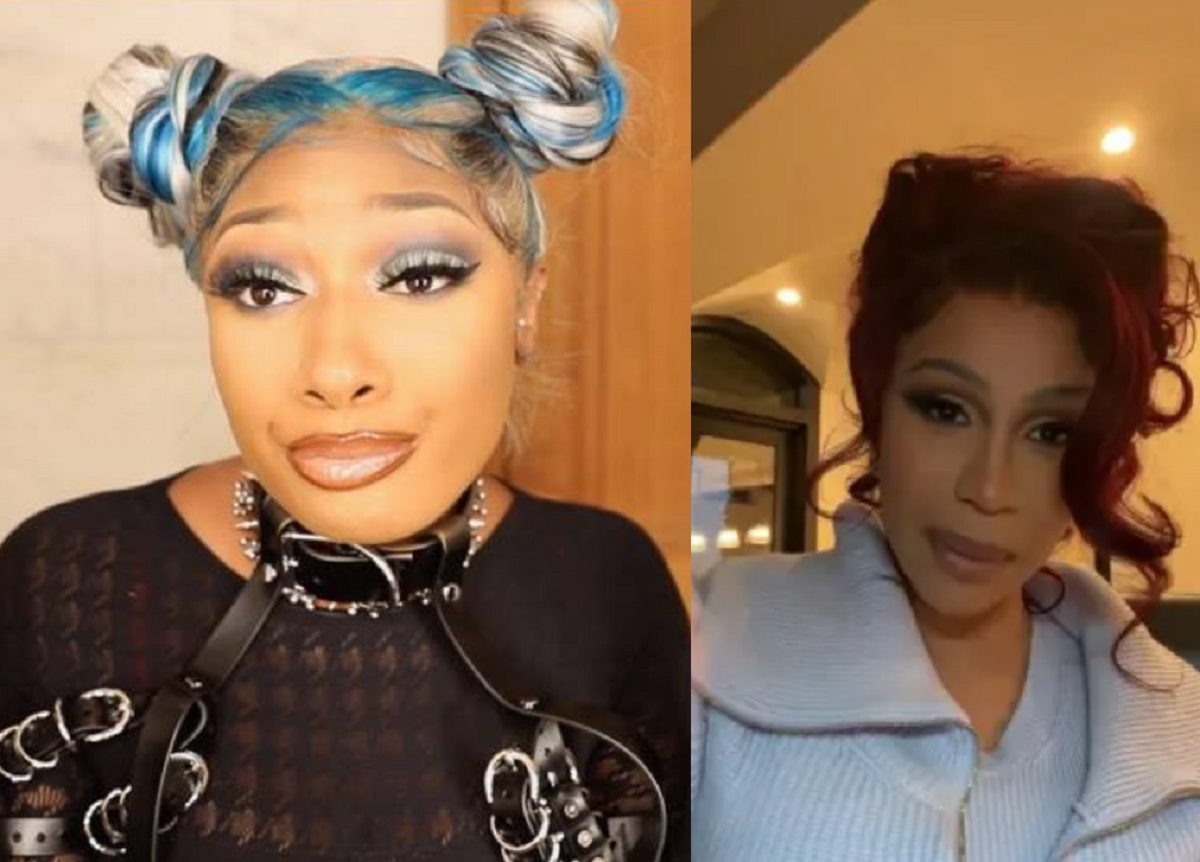 It's no secret that Megan Thee Stallion is one of the biggest female rappers ever in terms of her overall stature. It's not that she's fat, because she in great shape, it's just that she just bigger than the average woman. Her rap name even pays homage to her size considering 'stallion' means a large male horse if you look in the dictionary. Megan Thee Stallion's size is trending after a photoshoot she did with Cardi B.
Megan Thee Stallion Towering Over Cardi B Goes Viral
You probably wouldn't know this from watching her on television, but Cardi B is a very small woman. Standing at only 5'3″ Cardi B isn't much bigger than elementary school kids. On the flipside standing at 5'10" Megan Thee Stallion is taller than average height of male in the United States, which is 5'9″. She's bigger than Cardi B's baby daddy Offset. If you do the math she has 7 inches of height on Cardi B.
Megan Thee Stallion's Weight vs Cardi B's Weight
Height isn't the only thing Megan Thee Stallion has over Cardi B, they also have a drastic difference in weight as well. It's alleged that Cardi B weighs around 118 pounds. On the flipside reports say Megan Thee Stallion weighs 148 pounds. If you do the math there is a 30 pound weight difference between them. Take a look at Megan Thee Stallion standing next to Cardi B looking massive.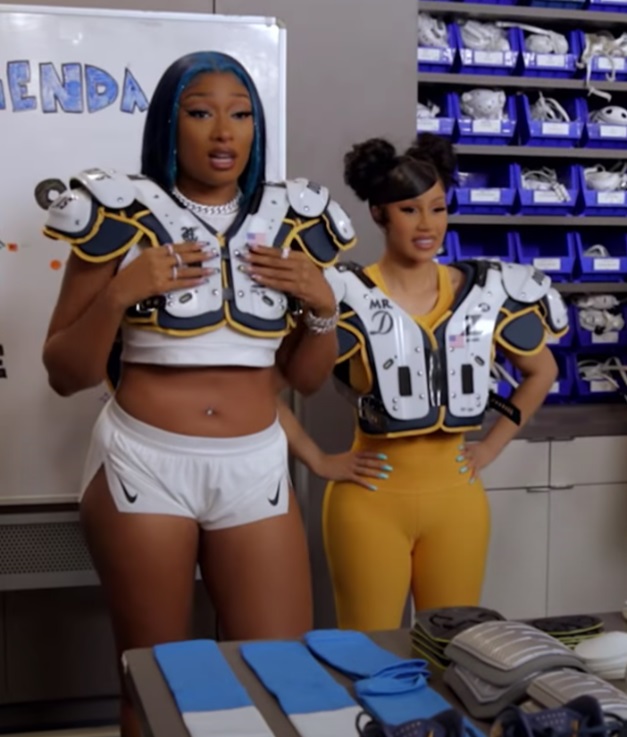 Throughout history bigger female rappers has never been the norm. If you look at all of the most famous female hip-hop artists that came before Megan Thee Stallion 99% of them are small in stature. It's not clear if that's by design, but naturally it would seem like a smaller woman would be more relatable since most women are also small in stature.
However, Megan Thee Stallion came into the spotlight and changed the perception of large female rappers.