Surveillance footage video of Pooh Shiesty's shooting has leaked. The video shows two shooters one wearing a black hoody and one wearing white t shirt, and the two people who were hit with bullets. The crazy scene unfolded in broad daylight in Bay Harbor Islands.
In the video you see people standing around Pooh Shiesty who is sitting in the green McLaren. You can see the person in the black hoody start firing toward the Pooh Shiesty's car, which makes the person in the white T shirt start firing towards the black Mercedes. At that point everyone starts running for safety, and hiding behind other cars.
As the footage ends one of the people who were shot hobble back to their car, and everyone speeds off.
Take a look at the Pooh Shiesty shooting video below.
The footage above is a bit confusing, but here is screenshot where you can see the two people who had guns in the video.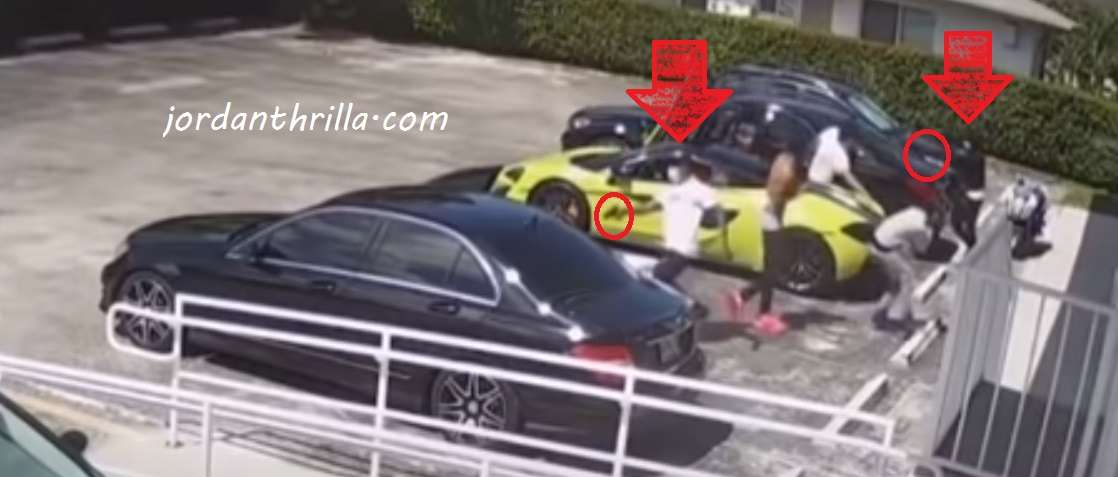 The most confusing thing about the footage is that the person in the white t-shirt is shooting towards the black Mercedes on the far left, while the individual in the black hoody seems to be firing towards Pooh Shiesty's car. Does this mean the two shooters were working together?
Based on the footage Pooh Shiesty never left the inside of his Green McLaren despite all the gunfire around him, and he also wasn't hit. It seems he didn't actually fire any shots, but the footage also isn't very clear.
Author: JordanThrilla