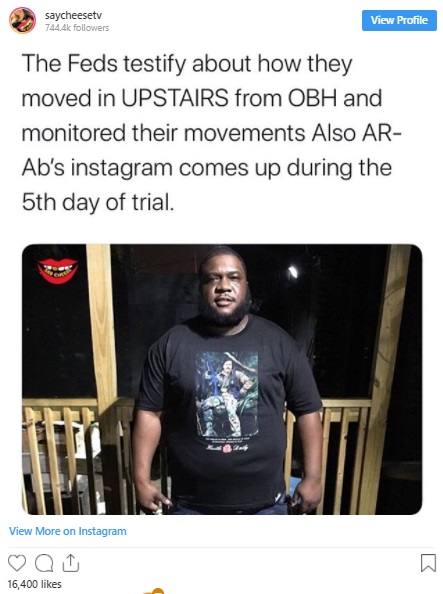 Federal Police testify They Moved in Upstairs from OBH, and Monitored Ar-Ab's Instagram Page during trial.

There's an old saying in hip hop that goes "The FEDS is watching", and it turned out to be what brought down Philly rappers, OBH and Ar-Ab. According to reports, FEDS admitted they moved in upstairs to OBH and Ar-Ab and literally watched their every move. Essentially OBH and Ar-Ab were basically already arrested, before they even realized it. The FEDS were just waiting for the time, they actually wanted to go ahead and arrest him.
It now seems like another case similar to the Tekashi 6IX9INE situation, where the FEDS were onto them for years before actually making an arrest. Ar-Ab always talked about moving smart in the streets, but it looks like he wasn't moving that smart after all, and was actually one step behind the whole time.