Every Major Rapper Booking Prices For Concerts Leaked and the Prices are Shocking.
Booking prices for major rappers in the game, have been leaked. Kanye West has a "no colleges" stipulation and some of the more surprising prices include B.O.B still charging around 30k. All the big names like Drake, DaBaby, Travis Scott, ASAP Rocky, and more are on the list.
It looks like most rappers, even the lesser known ones, are making good money off their shows. The real question is how much do they get after everyone else takes their cut? Take a look at the list below.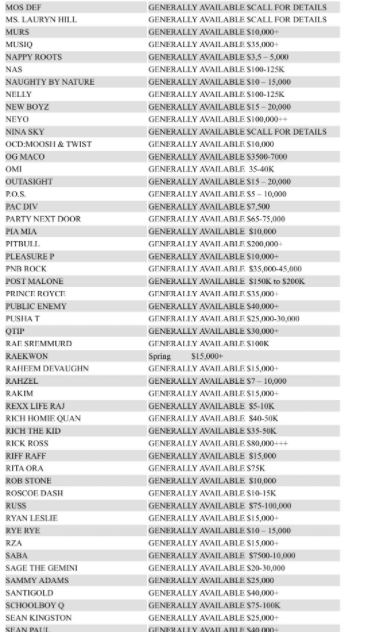 That list is simply incredible. A lot of the info most people would of never guessed before seeing laid out like this. Some of these artists are very picky it seems like.
Author: JordanThrilla