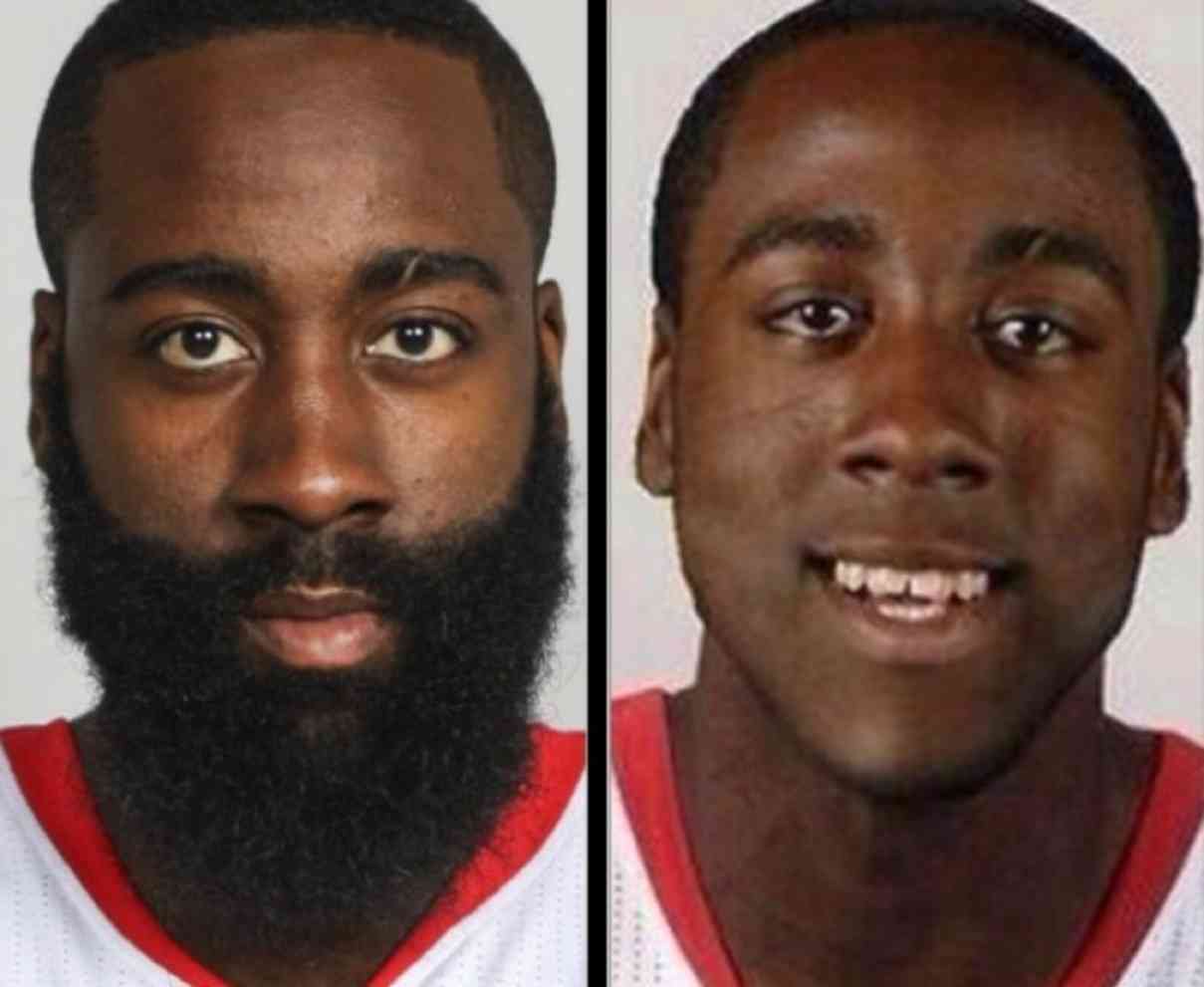 James Harden is one of the most inefficient and least dynamic "premiere" scorers ever. He's an inconsistent extremely streaky shooter, he has no mid range game, no post game, and virtually no offensive moves besides his inefficient step back shot, dribbling the air out the basketball, and driving to the basket in hopes the referees call a foul.
This style of play is nonsense, and has been exposed in the playoffs every year Harden has ever played in the playoffs.
On any day of the week you can wake up go on the internet and you will hear another media outlet ridiculously saying, "James Harden is the Best Offensive Player Ever". It's a statement that is ludicrous, and angers the souls of those who understand basketball on a deeper level. In this article, we will tell the truth about James Harden, not a sugarcoated manufactured lie. In this article we will talk about the impostor behind the beard.
So far this season 57% of James Harden's shot attempts have been 3 Pointers, and he is shooting 35% from three. These numbers are ridiculously inefficient, and would be a nightmare for any coach not named Mike Dantoni. Every time James Harden takes the floor you can expect almost 60% of his shots to come from behind the 3 point line, usually off an unnecessary step back resulting in a brick 65% of the time. This is how the leading scorer is averaging around 40 ppg, while shooting around a woeful 40% from the field.
In the playoffs last year with Rockets facing elimination in Game 6 to an injured Warriors team that didn't have Kevin Durant, James Harden's offense was exposed again. James Harden shot a woeful 11-25, had 6 turnovers, and played horrible defense. The true best player on the Rockets Chris Paul had 27 points, 11 rebounds, and 6 assists on 57% shooting. Harden's play was so bad Chris Paul was allegedly lobbying for the coaching staff to keep him on the bench longer during playoffs series.
If you go back to the playoffs in 2018, we remember how Chris Paul single handily was dominating the Golden State Warriors putting up monster numbers then injured his thigh.
Meanwhile James Harden was making history bricking 20 straight 3 point shots, playing low IQ basketball, and horrible defense. With Rockets having a 3-2 lead thanks to Chris Paul's Heroics, it was up to James Harden to lead Rockets to only one win to take the series. Rockets ended up losing by almost 30 points in Game 6, where James Harden shot an awful 10-24, and had 9 turnovers. In Game 7 James Harden shot a woeful 2-13 from three, and Warriors easily won the series with no Chris Paul there to save James Harden's awful play.
Rockets will never be anything but a "good" regular season team with James Harden's style play. Their chances of ever making the finals went out the door when they traded their best player and leader Chris Paul.
The next time you hear someone tell you "James Harden is the best scorer ever", tell them to make sure they read between the lines. Tell them to make sure they know who the impostor behind the beard really is. He's really the best NBA construction worker ever, because he's the best at putting up enormous inefficient brick houses during NBA games.
Author: JordanThrilla Staff