Over the past few years Antonio Brown has become known for saying the craziest things on social media, and having supreme confidence in his ability to entertain the masses with his talents. Recently one his legendary rants made Red Rocks go viral for a hilarious reason. Red Rocks Park and Amphitheatre officially opened in 1941, and is now known as one of the most legendary places to hold a concert. Acts such as Louis Armstrong, Willie Nelson, The Beatles, and more have performed there.
'Jesus Performing at Red Rocks' Trends after Antonio Brown's Rant About the Biggest Regret of His Career in NFL
Considering all the trouble he has been in over years and the millions of dollars it cost him, most people would have guessed that Antonio Brown's regrets might be related to not being able to avoid controversy. However, according to his rant Antonio Brown's biggest regret of his career is not being able to see himself play football live. To put that in perspective he wrote, "I can watch the game afterwards, but I can't imagine what that was like for you all to see something like that. Like watching the Beatles or Jesus perform at Red Rocks".
What made his comment even more legendary was the fact that a South Park Anniversary concert was being held at Red Rocks yesterday. During this concert some the South Park characters actually performed onstage. It's not clear if Antonio Brown is aware, but in South Park there was a character named Jesus. In a way Jesus performing at Red Rocks could have been a reality. Take a look at some reactions to Antonio Brown's 'Jesus at Red Rocks' comment.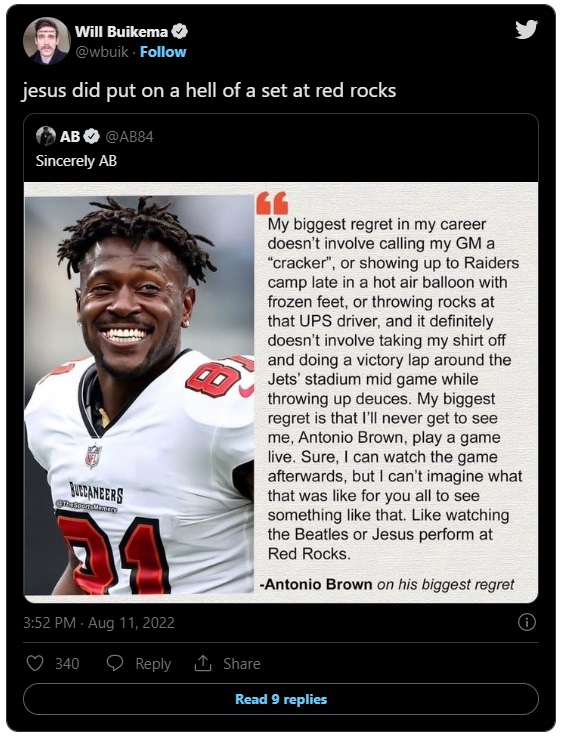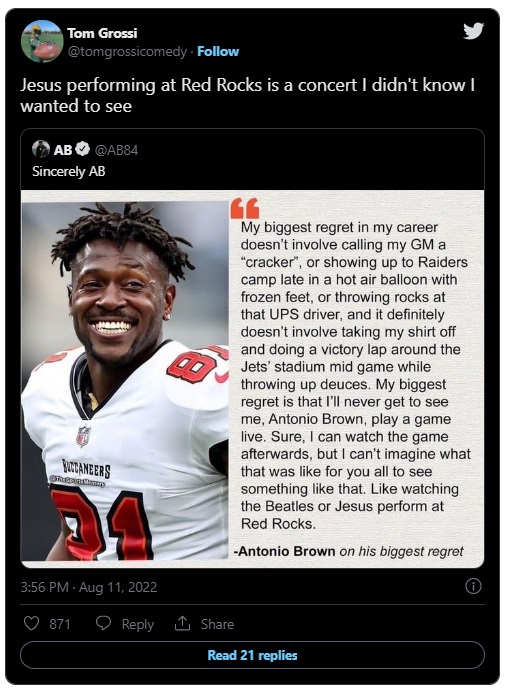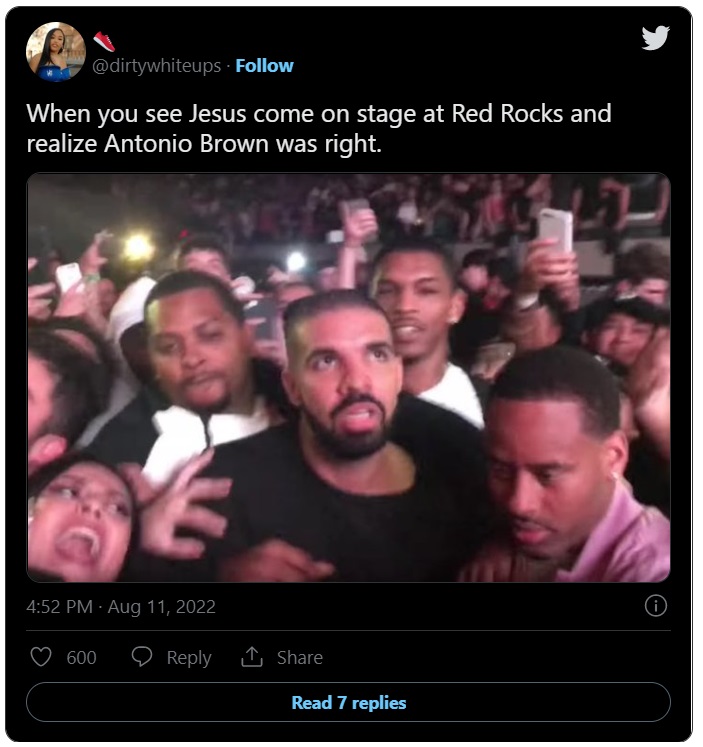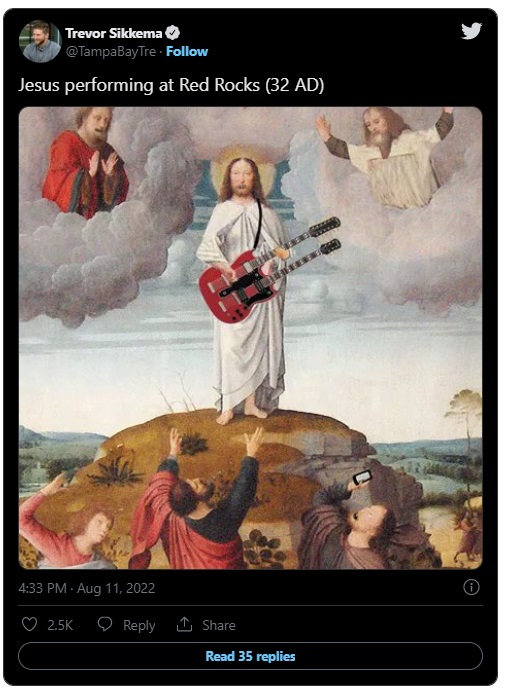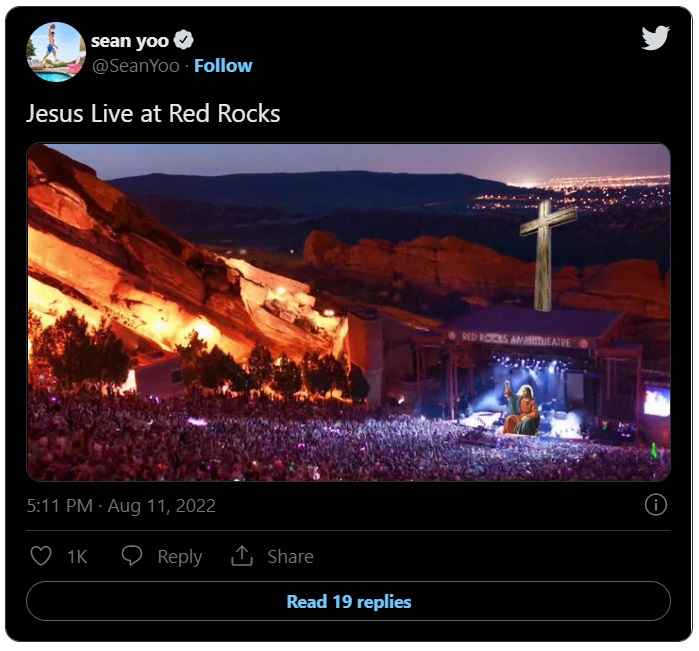 What songs do you think Jesus would perform at Red Rocks?