Back in April a wealthy black man named Christian Toby Obumseli was found stabbed in his chest at his luxury Miami home. He was taken to the hospital in critical condition, but paramedics weren't able to save his life. The main suspect in his death was his 25 year old OnlyFans girlfriend Courtney Clenney who goes by Courtney Tailor on social media. At the time her lawyer said she was a victim of a domestic dispute, but now an arrest warrant and video has leaked that may show she was actually the abuser as police have officially brought murder charges against her.
Video Showing OnlyFans Star Courtney Tailor Attacking Christian Toby Obumseli in Elevator and Arrest Warrant Leaks After Official Murder Charges
The arrest warrant for Courtney Tailor details how investigators discovered evidence of her being aggressively violent with Christian Toby Obumseli. One incident in particular that happened inside an elevator at One Paraiso Apartment Complex in February 2022 was shown as evidence. In this video Courtney Tailor Clenney attacks Christian Toby Obumseli while he tries to defend himself without actually fighting back. In the video Courtney Tailor punches him repeatedly connecting with his face at times, and also pulls his hair. Obumseli didn't seem to phased by the attack, but the incident was concrete proof of the aggressive nature of her relationship with him.
Alyssa Hyman of NBC news leaked Courtney Tailor's arrest warrant detailing how they used phone calls she made to her mother Deborah Clenney to construct a timeline of exactly when the murder occurred. They believe Obumseli was murdered around 4:43 on that day in the same timespan Courtney called her mother multiple times.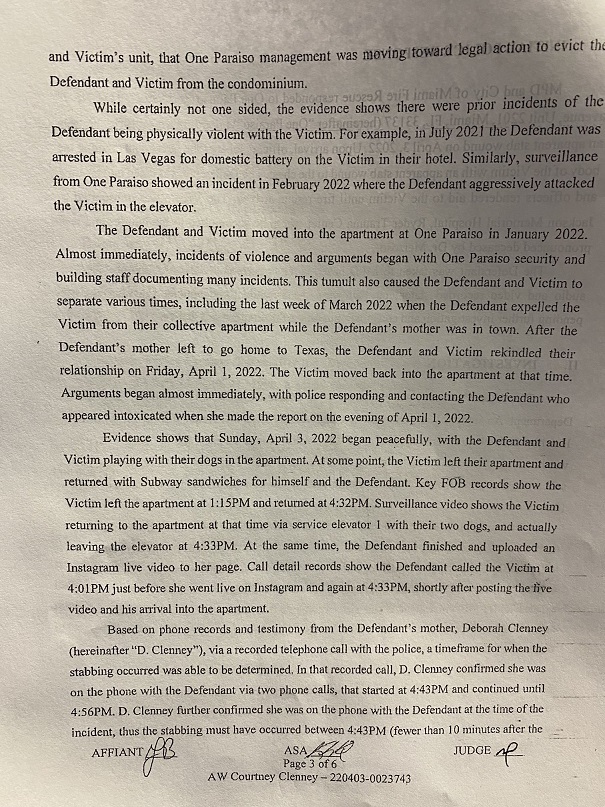 This was the shocking scene on the day she allegedly murdered him. She was covered with his vital red fluid.
The case was so surprising, because on social media they seemed like a very happy couple.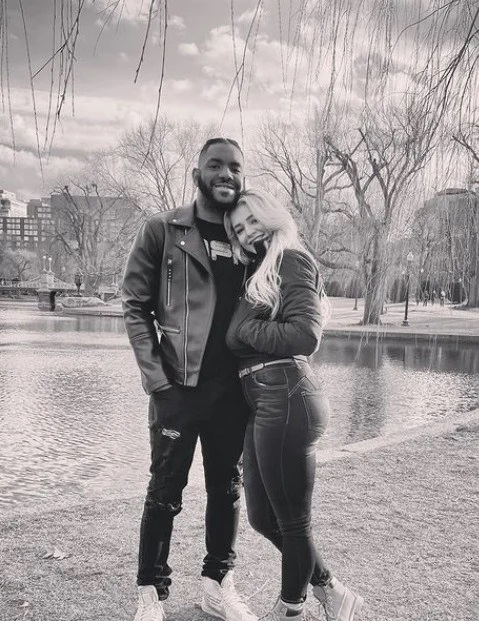 It's honestly surprising it took so long for police to arrest Courtney Tailor, because back in April there was a report from The Sun suggesting that after allegedly stabbing Christian Toby Obumseli, a leaked video from Courtney Tailor's OnlyFans account started making rounds on the internet. This video wasn't old, but rather it was a new video she made right after her boyfriend's death. In the report The Sun allegedly confirmed the footage in that Courtney Tailor OnlyFans leak was made about 24 hours after her boyfriend died on April 3. That alone made her seem a bit sketchy all things considered, because it conveyed a lack of emotion towards someone she supposedly loved dying just hours earlier.