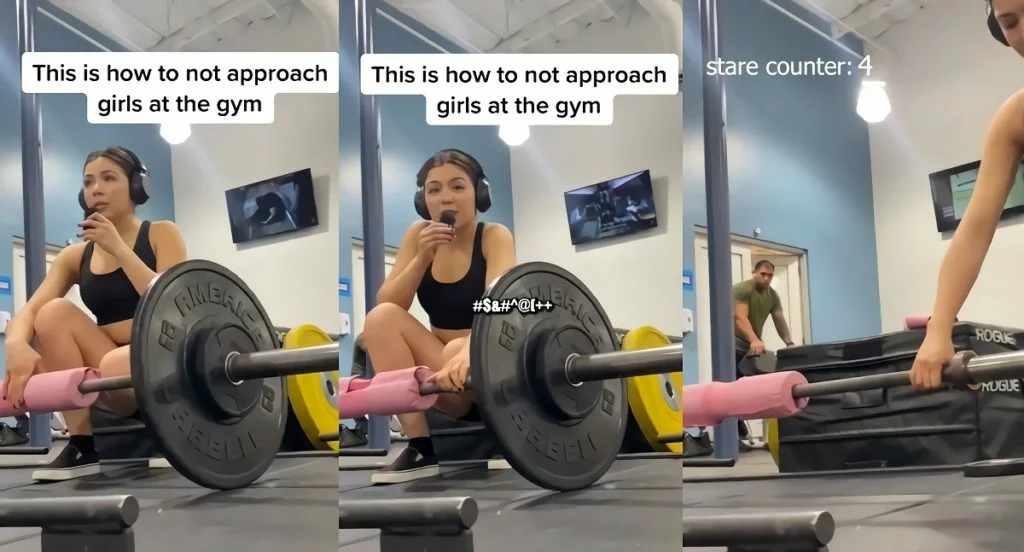 A recent viral video featuring Twitch streamer Jessica49, also known as Jessica Fernandez and @Jessicafrndz on Twitter, has sparked controversy about the way men treat women in public spaces. Fernandez posted a video of a "feral" gym-goer staring at her "like a piece of meat" during a workout, causing a lot of people to take it out of context. In the video, Fernandez is lifting weights while a man in the background can be seen repeatedly glancing over at her. This prompted social media users to criticize the man's behavior, with some going so far as to call him a "predator."
More Details About the Jessica Fernandez aka Jessica49 OnlyFans Leaks Rumor Trending After Her Gym Video Sparked 'Feminist Scamming' Accusations
However, it was only after the video went viral that people discovered that Jessica49 had an OnlyFans account with suggestive content. This led to accusations that Jessica49 was "scamming feminists" by complaining about men sexualizing her in public while, at the same time, engaging in her own sexualized behavior on OnlyFans and Fanhouse. It didn't help that the man in the video clearly seemed to be trying to help her, and was actually respectful towards her.
The rumor that Jessica49's OnlyFans content leaked due to the backlash quickly spread, prompting people to further criticize the Twitch streamer. Some argued that Jessica49 was being hypocritical by claiming to be uncomfortable with men sexualizing her in public while, at the same time, participating in her own sexualized behavior on her OnlyFans account. Even on her Twitch profile the woman who claims she doesn't like attention describes herself as a "Hot Colombian". Is Jessica49 just a feminist scammer?
A few moments later.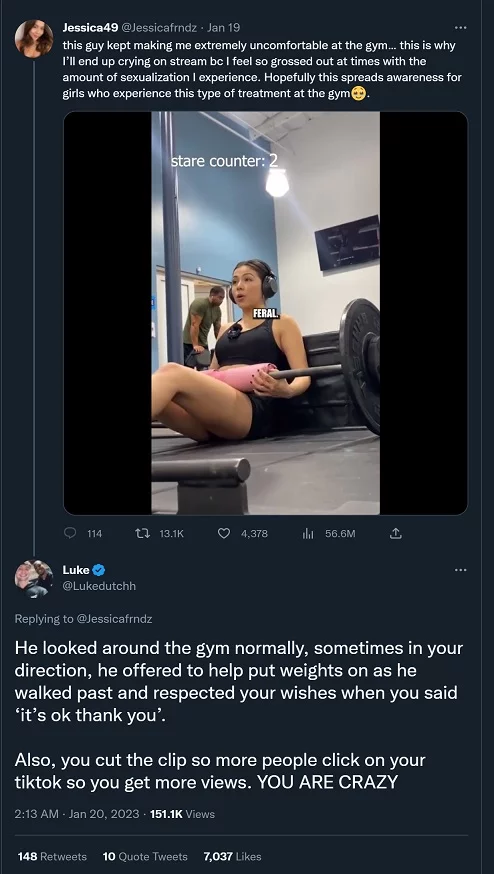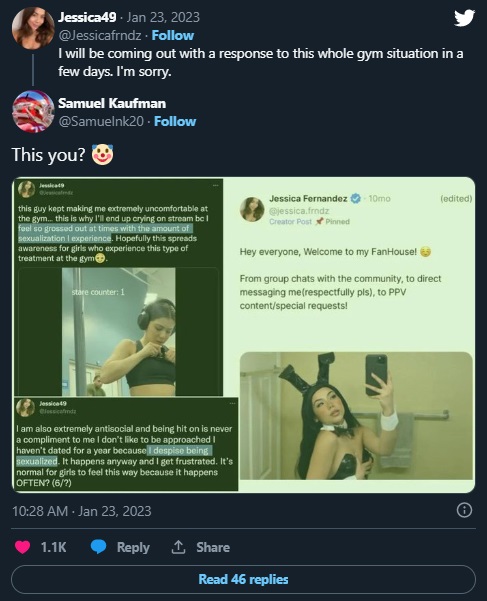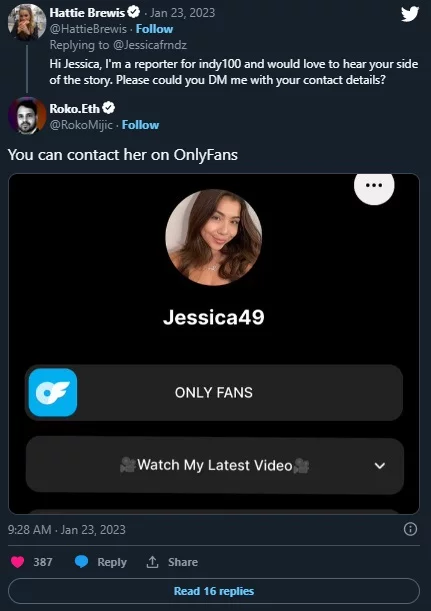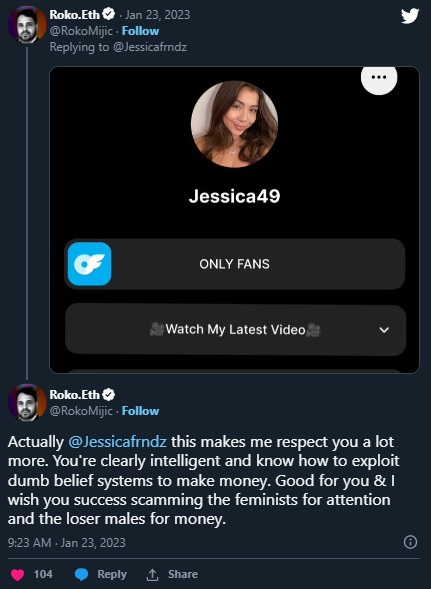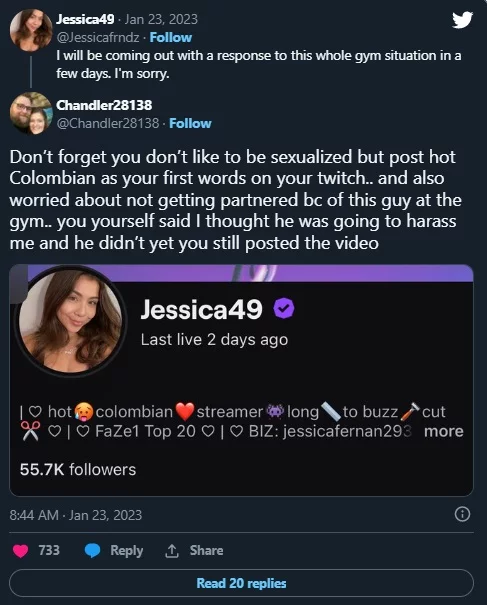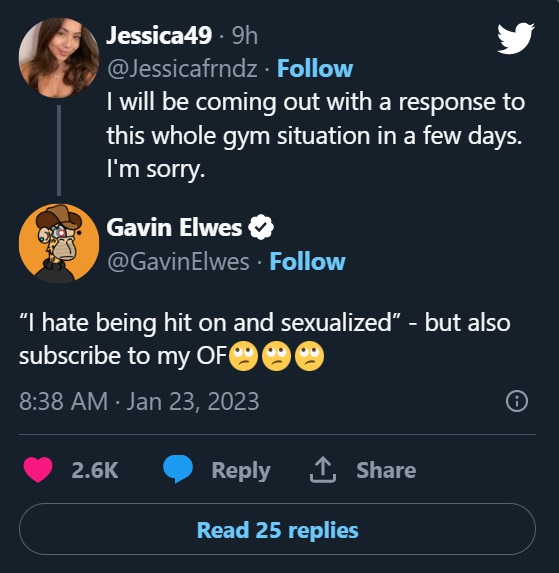 Like one person mentioned as bad as this situation looks for Jessica49, it could show she has an amazing ability to exploit people based on their sociopolitical beliefs. It's highly possible she knew that feminists would immediately fall for her possible trap, then people would call her out once they caught wind of her scheme further bringing more exposure to her OnlyFans, Fanhouse, and Twitch account.
She has gained a massive amount of followers over the past few days from both people who are angry, and supportive of her. Most people probably didn't even know who she was before all the backlash. Bad press is just as effective as good press in many situations, especially when you can take advantage of both at the same time. That Jessica49 gym video is now a big part of internet history, albeit for all the wrong reasons.