Do deer hate Cassie music? This strange question is going viral after a young driver experienced a scary situation involving the forest animal while feeling vibes to her music. Deer are often careless when it comes to crossing the street, because of that there are a lot of things that can go wrong when it comes to car accidents involving them. These types of wrecks are usually caused by people who are not experienced in driving, or are not focusing enough to react in time, but in some cases they are completely unavoidable. The trending footage could be another example of that.
POV Car Wreck Footage Shows TikToker Hitting Deer While Listening to Cassie Music
Imagine you're driving down the road on a peaceful day, you have your cellphone camera turned on recording a cool video for your TikTok fans after you found the perfect Cassie song to give nostalgic feelings. Next thing you know a deer jumps in front your car out of nowhere, an accident ensues, and now glass is flying everywhere. This is what happened to TikTok user @thistbaby when she hit a deer while singing along to Cassie's music. It's not clear if she suffered any serious injuries during the ordeal, but it sure did look painful. The question is who is at fault here, the deer, driver, or Cassie for making a song good enough to distract someone while driving?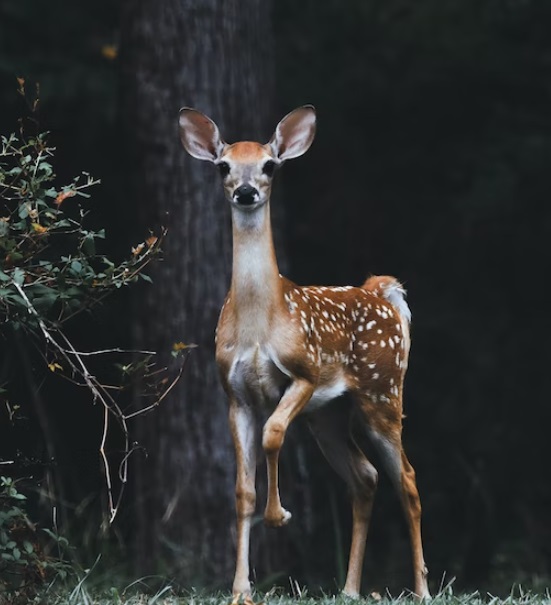 Are Car Accidents Involving Deer on the Rise in America?
In the United States, the occurrences of car wrecks involving deer have definitely increased over the past few years. This is due in part to the fact that deer are becoming more common in urban and suburban areas. If you're a driver, it's important to be aware of the dangers posed by these animals. Deer are surprisingly agile and fast for their size, and they are skilled at crossing roads in traffic.
In fact, deer are capable of running at speeds of up to 40 mph, which is faster than the speed limit on many roads. Still yet in most cases your car is moving faster then they are. If you're involved in a car accident with a deer, your chances of being seriously injured are high. In a situation like this it's important to contact an insurance company as soon as possible, because your car is probably going to need more than just minor repairs, and most insurance policies may cover some of the costs.
Hopefully that TikToker, her car, and the deer make a full recovery. Listening to Cassie is definitely going to hit different after going through that.