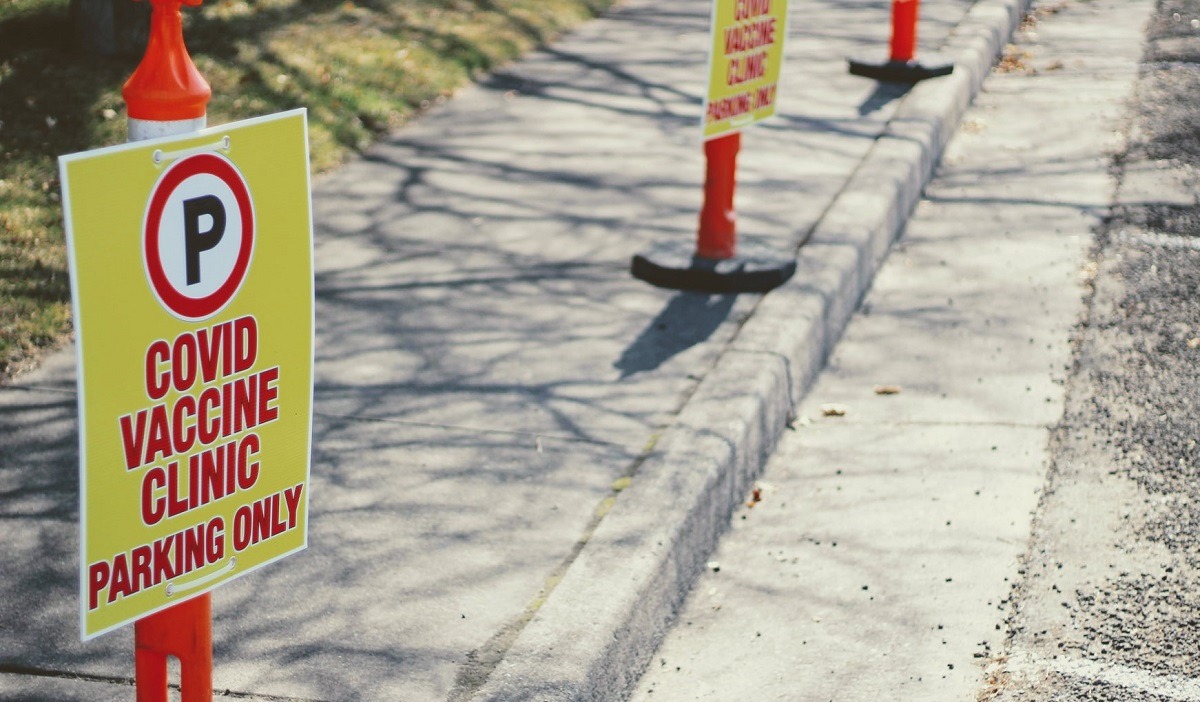 The NBA world has been full of drama this offseason, with some of the most unexpected storylines ever. You have Ben Simmons wanting out of Philly, rumors Zion wants out of New Orleans, and now accusations that Andrew Wiggins is an anti-vaxxer have emerged.
Earlier this month it was announced that three NBA teams, which includes New York Knicks, Brooklyn Nets, and Golden State Warriors are banning unvaccinated players from entering their arena this coming season. There lies the problem, as it was revealed today that Andrew Wiggins is refusing the COVID-19 vaccine shot, which means he could miss many games.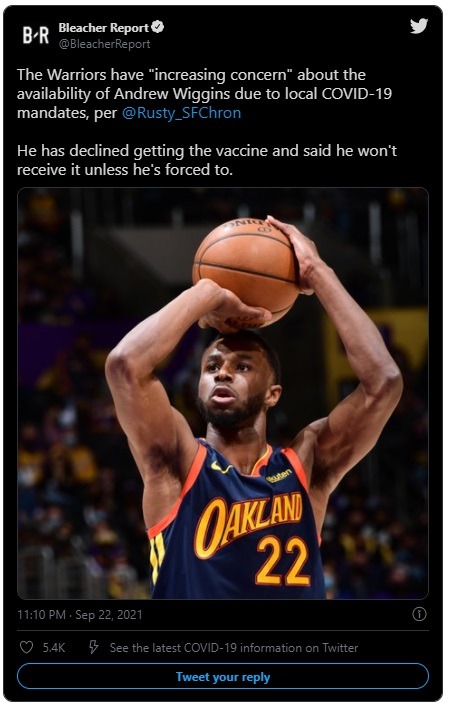 Social Media Roasts Andrew Wiggins with Shot Selection Jokes after Anti-Vaxxer COVID Vaccine Accusations
With the news Andrew Wiggins is refusing COVID vaccine shots, social media comedians jumped on the opportunity to clown his sketchy shot selection during the NBA season. In the process a classic trend of Andrew Wiggins shot selection jokes started trending across social media.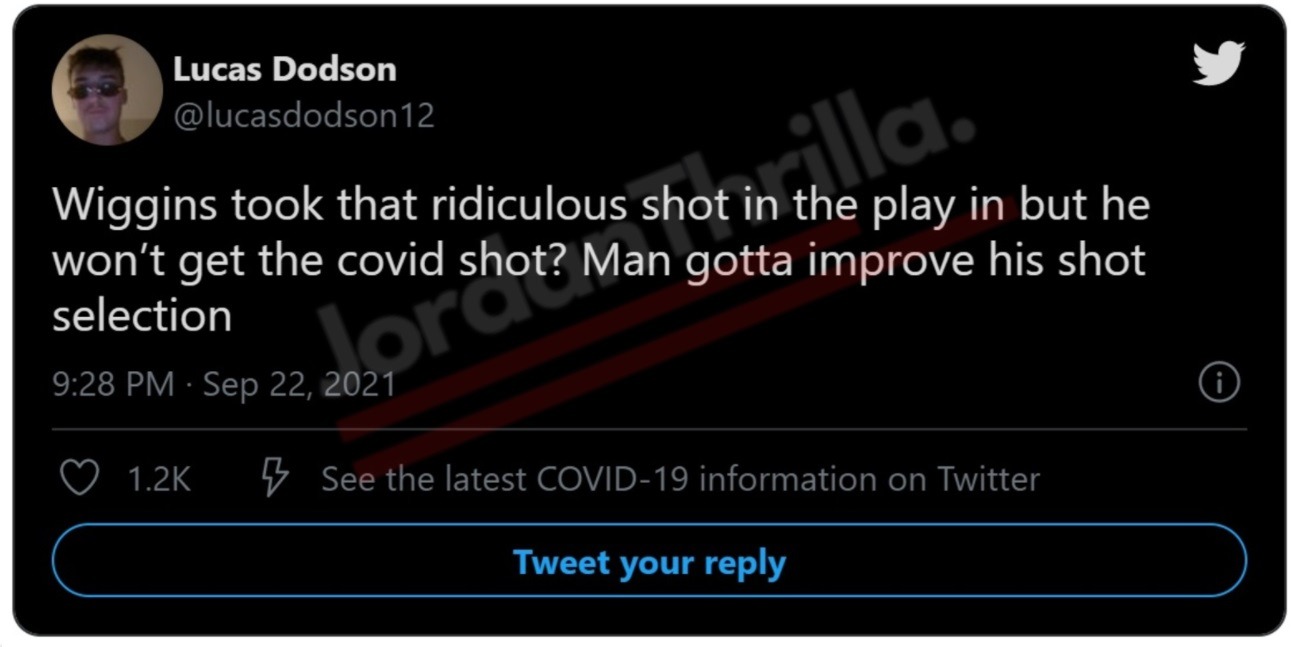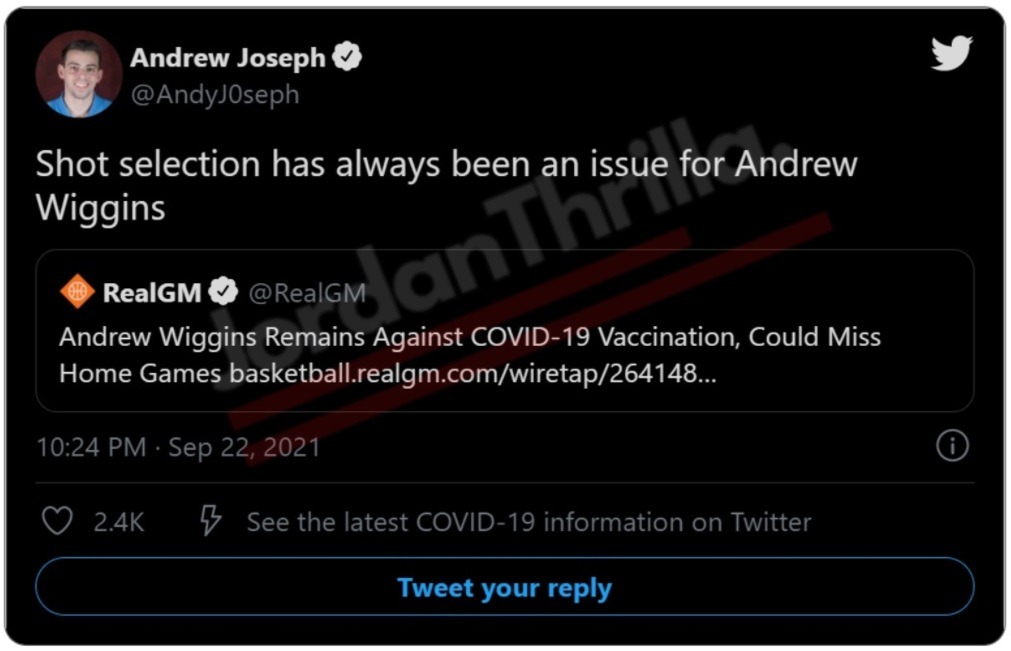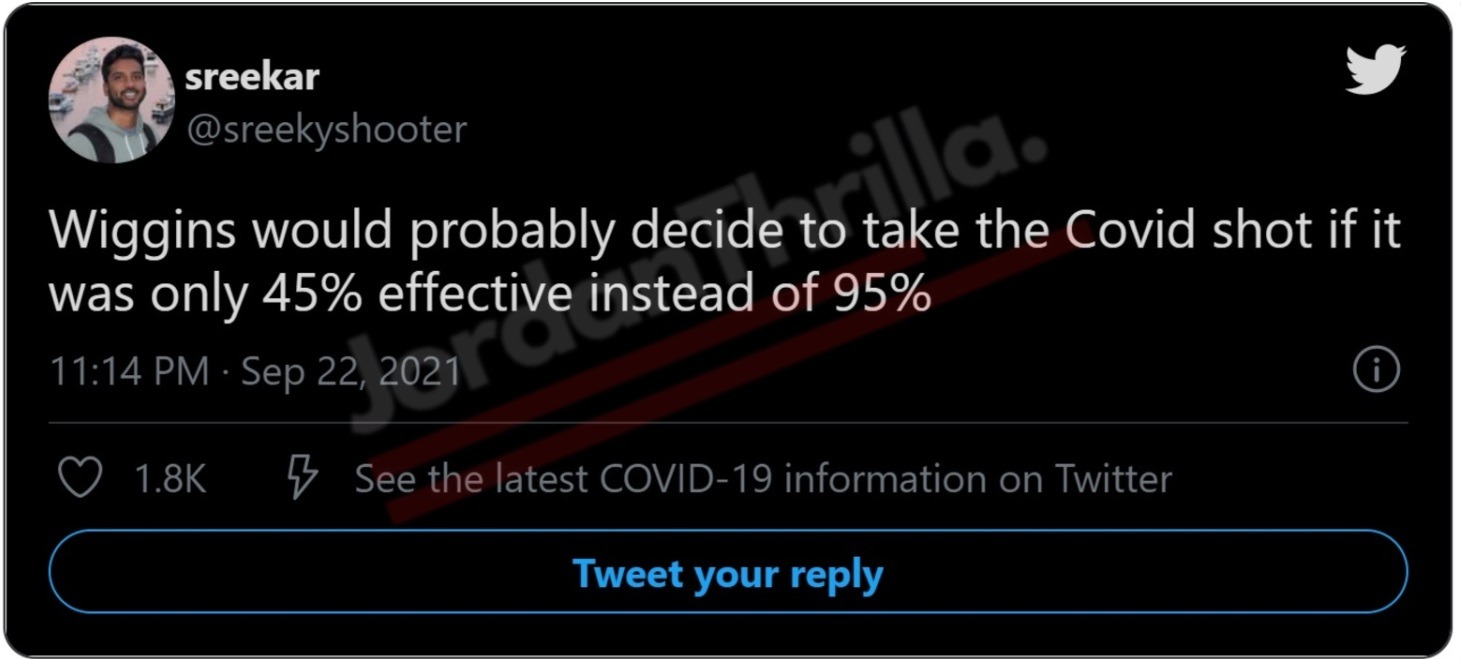 How Many Players in the NBA are Unvaccinated?
With the news of NBA teams having vaccine mandate issues, the question has arisen as to how many players in the NBA are vaccinated. On last check reports say 90% of NBA players are vaccinated, which means these new vaccine status based bans will only affect 10% of the league. One of those players in the ten percent is the unvaccinated Andrew Wiggins. Interestingly enough Lakers have the same issue with Kent Bazemore, who voiced his reasons for not taking the COVID vaccine in a viral interview.
Is Andrew Wiggins an Anti-Vaxxer?
Andrew Wiggins stance against the COVID vaccine doesn't necessarily mean he's an anti-vaxxer. It would be important to know if he's against all vaccines, or just the COVID-19 vaccine. Can a person who is just against one certain vaccine be called an anti-vaxxer? A term like "semi-anti-vaxxer" might be more fitting.
Author: JordanThrilla Staff