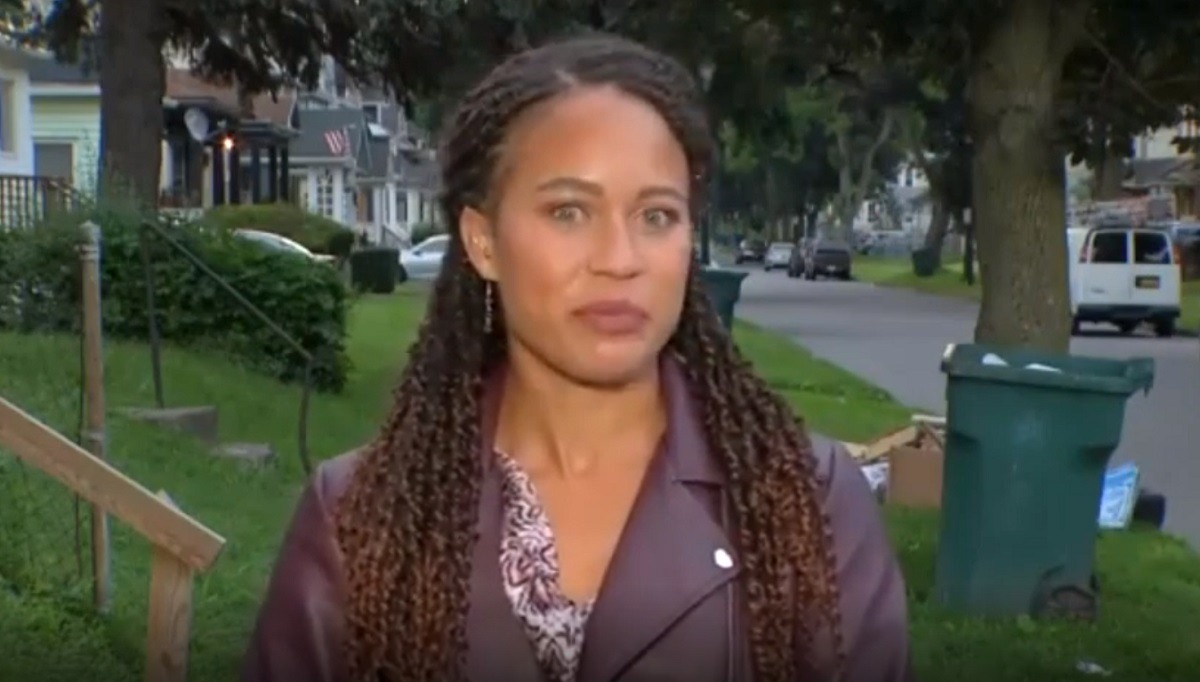 News reporters go through a lot in their day to day work field trying to get best shot for their news segments each day. Sometimes they can end up in the wrong place at the wrong time with people who have no decency or respect. A sad case like that happened when Spectrum NY news reporter Brianna Hamblin was sexually harassed by two men flirting during a live news segment recording. She released the footage to the world so people could see the horrifying situation she endured.
The two unidentified men made vulgar remarks towards Brianna Hamblin with profane language, while making reference to her racial identity. Through it all Brianna remained calm, and instead reacted by throwing back witty remarks of telling them to tune in to Spectrum news to see why they were recording. However, you could see she was also fearful of the situation, because of how aggressive they seemed to be with their vulgar verbal approach.
Brianna Hamblin reacted to being sexually harassed verbally by the two men by describing how disgusted she felt when they were making the vulgar comments to her. She was also angry that referenced her being "mulatto" as part of the reason they found her attractive, because it's talking down on other groups of women and promotes fetish based stereotypes.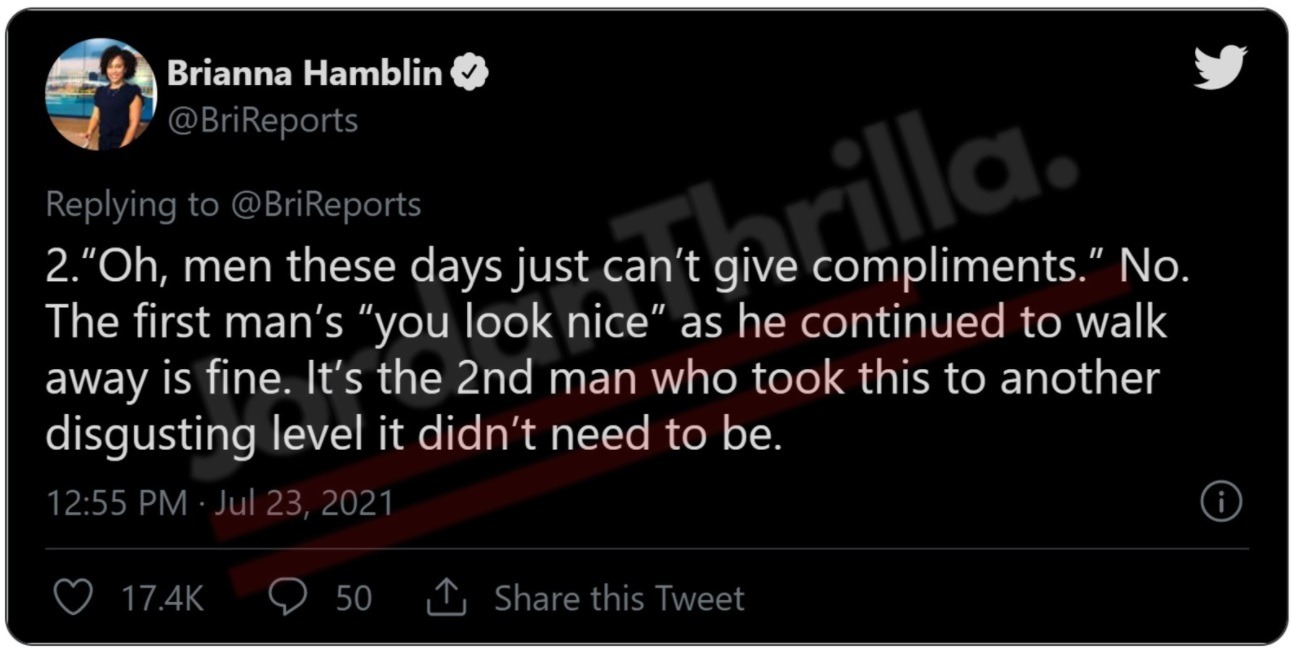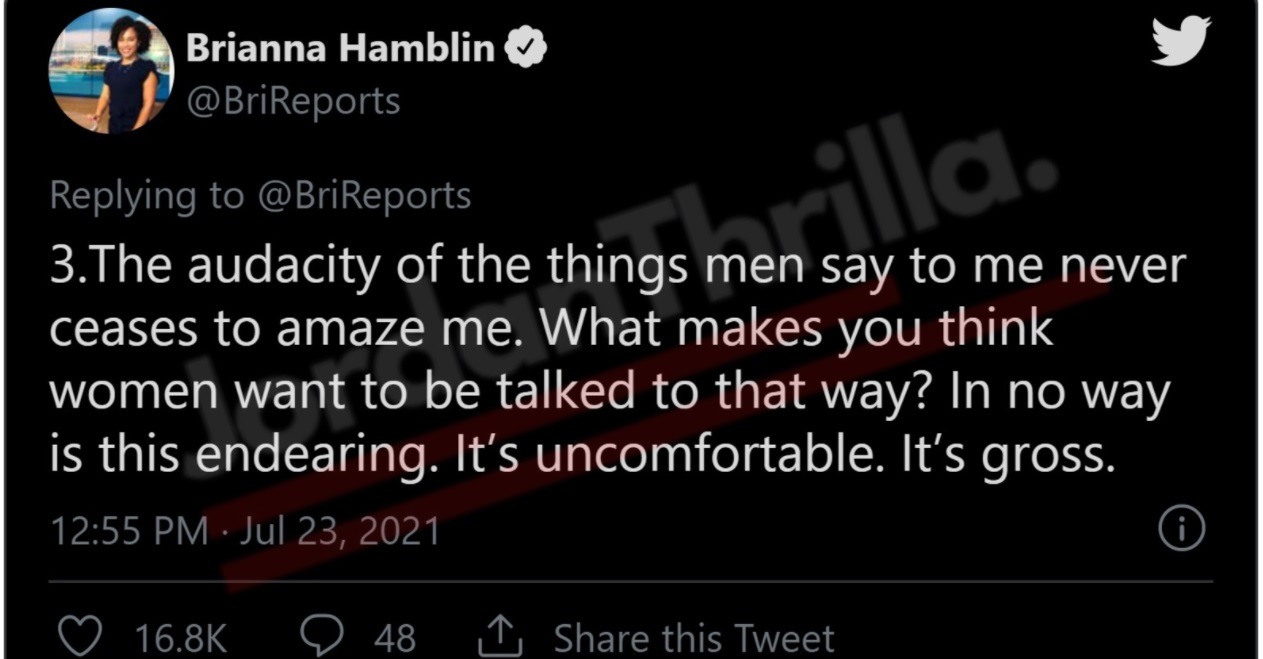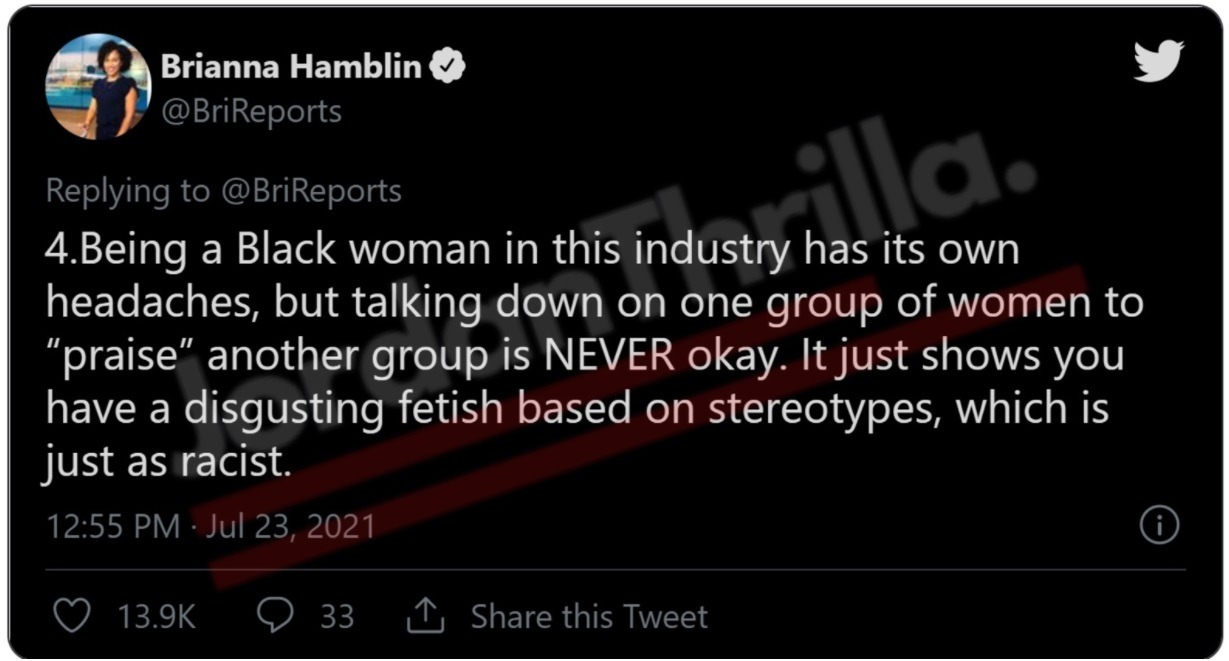 It's really sad what this woman had to go through while she was just trying to do her job. This situation make linger in her mind every time she's at work going forward. It's crazy that there's people out there that would brazenly say the things those two men said to Brianna Hamblin. Kudos to her for remaining professional through it all.
Author: JordanThrilla Staff