Rapper Iggy Azalea has recently launched her own OnlyFans account, and the internet is abuzz with news of the leak of her exclusive alleged uncensored photos and videos. The news of the OnlyFans leak has sent shockwaves through the music industry, and people are eagerly awaiting what comes next for the rapper.
She has been a fixture in the music industry for years, and has been known for her boundary-pushing lyrics and edgy style. Naturally the news of the Iggy Azalea OnlyFans leak has been met with excitement, and anticipation. The leaked content allegedly includes a variety of photos and videos, including some that are uncensored. It is likely that the content was leaked without Azalea's knowledge, or consent. It is unknown who leaked the content, but it is likely that the person or persons responsible are trying to troll her.
The content of the leaked material has been the subject of much speculation, with some speculating that it includes nude photos and videos. However, at the time of writing, there is no confirmation of any such content. The leak has been met with both excitement and outrage, with some people praising Azalea for her boldness and creativity, while others are condemning her for her lack of respect for her own privacy. The leak has also sparked a debate about the use of OnlyFans as a platform for self-expression, and the need to protect one's privacy. Take a look at some reactions on social media.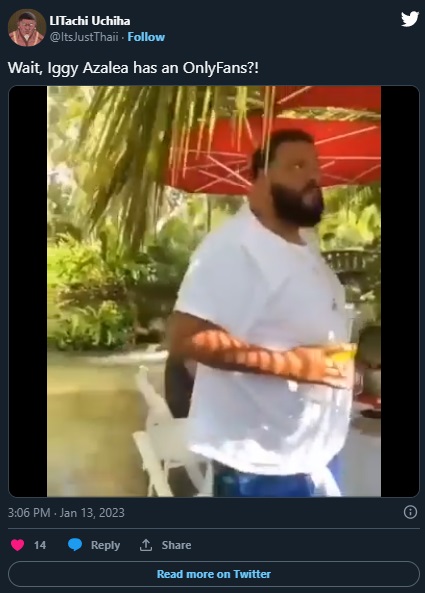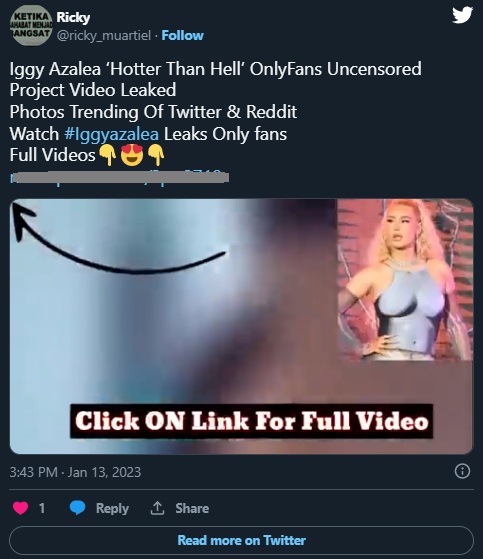 Iggy Azalea Once Said She Would Never Join OnlyFans
What's most surprising about the rumors concerning Iggy Azalea's leaked OnlyFans content is that back in the day she claimed she would never the join the platform. Looks like she had a complete change of heart in that regard. What could have caused that?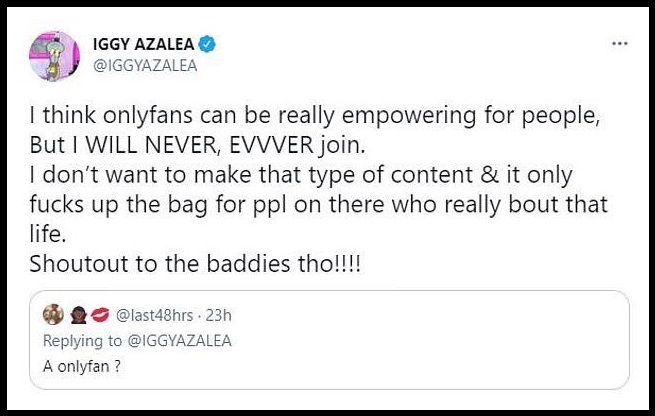 The alleged leak has been a reminder of the power of the internet, and the need for artists to be aware of the risks associated with using platforms like OnlyFans. It has also highlighted the importance of protecting one's privacy and taking steps to prevent potential leaks.