Have you ever wondered if someone was spying on you when you check into a hotel room? Those fears are compounded more when you're using a service like Airbnb where your accommodations are handled directly by the person who owns the apartment you're in. For one woman in Philadelphia those fears became a reality in the worst way possible.
Woman Named Foxx Joanna Claims Philadelphia Airbnb Had Hidden Cameras in Shower and Bedroom
A woman who goes by @foxytaughtyou on twitter and @FoxxJoanna on Instagram revealed the horrors she discovered while staying at room she thought was a safe haven for a getaway. According to her tweet the Philadelphia Airbnb had hidden cameras everywhere in the apartment.
Foxx Joanna claims that she and her friends found over 10 hidden cameras in the Airbnb, some of which were disguised as fire sprinklers. The scariest part was that there were people watching her when she was using the bathroom and showering with no clothes on.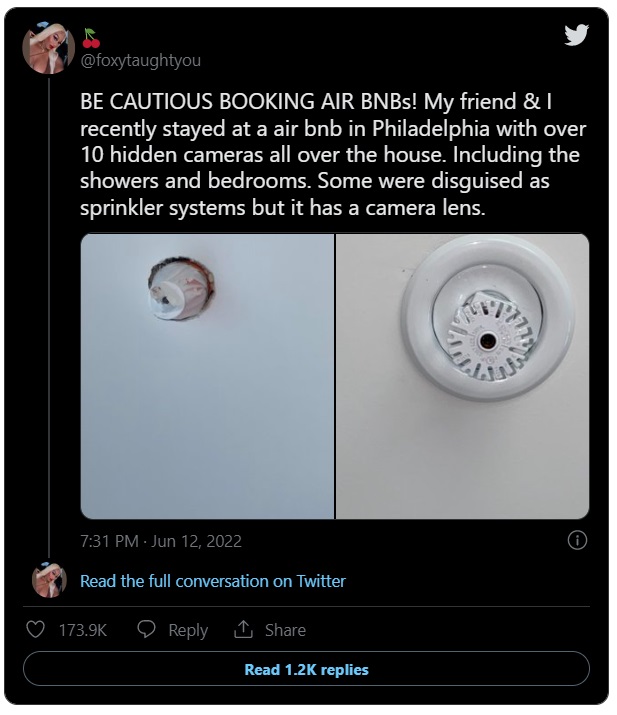 Just to help you understand the picture above more clearly the fire sprinklers were fake. In reality they were actually the cover of the hidden cameras, which she realized after removing said cover. Take a closer look at the fire sprinkler hidden cameras inside the Airbnb.
Foxx Joanna Posted a TikTok Video of the Hidden Cameras Inside Her Airbnb
To make sure people got a full grasp of the horrific situation she experienced, Foxx Joanna posted a video on her TikTok account @foxytaughtyou describing how she and friends found the hidden cameras in the Airbnb when they woke up the first morning of their stay at the apartment.
Airbnb Responds to Woman Claiming She Founding Hidden Cameras in Philadelphia Airbnb
Naturally Airbnb is taking this hidden camera situation very seriously. They responded directly to foxytaughtyou aka Foxx Joanna with a message saying, "We'd like to reiterate our willingness to help. Please send us the email address linked to your Airbnb account via DM so that our team can follow up. Thank you".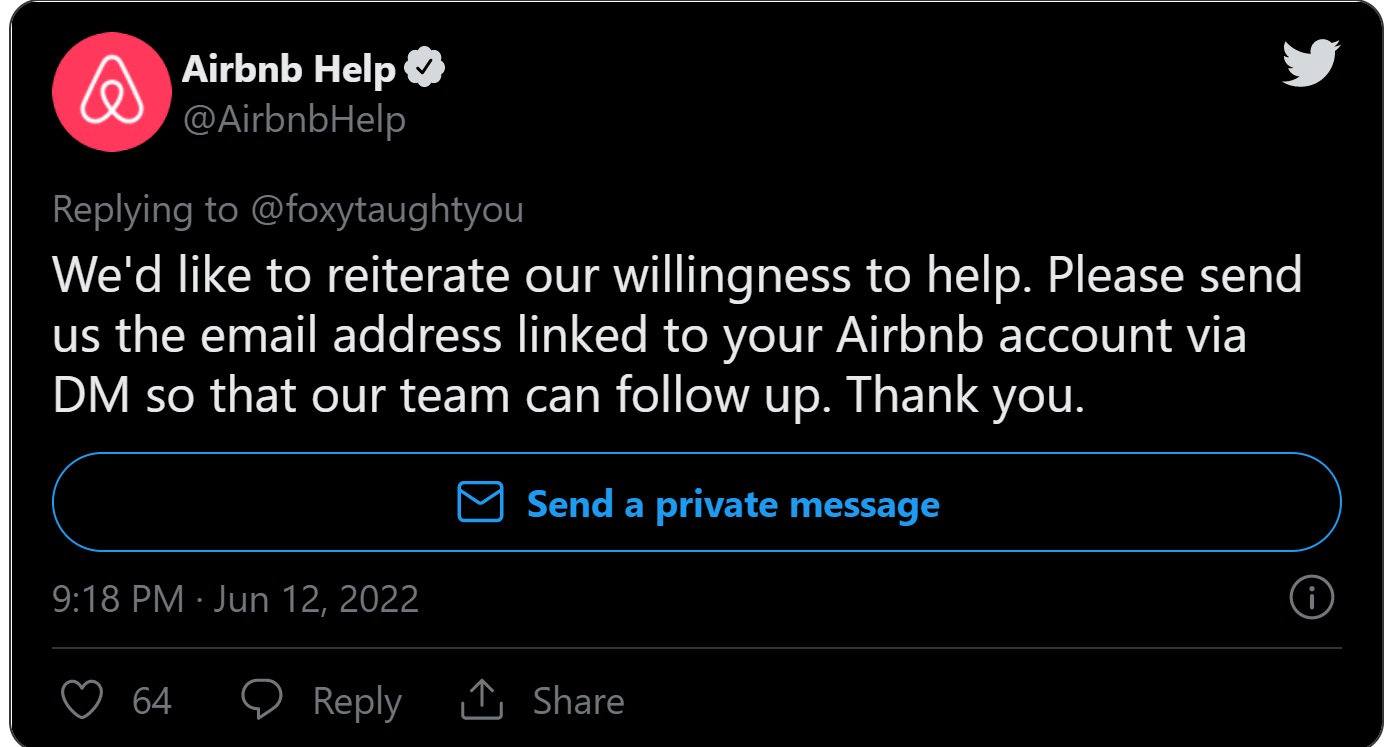 In her social media posts Foxx Joanna didn't reveal the name of the person she rented the Airbnb from, or any intricate details about the listing most likely for legal reasons. However, she has contacted police and they are investigating.
Everyone needs to be careful when renting from any place not just an Airbnb. Always take a good look at your surroundings upon entering a room for anything that looks out of place. If there is any bright side about this situation for Foxx Joanna it would be that she is gaining a lot of followers from the extra social media attention this has brought her.