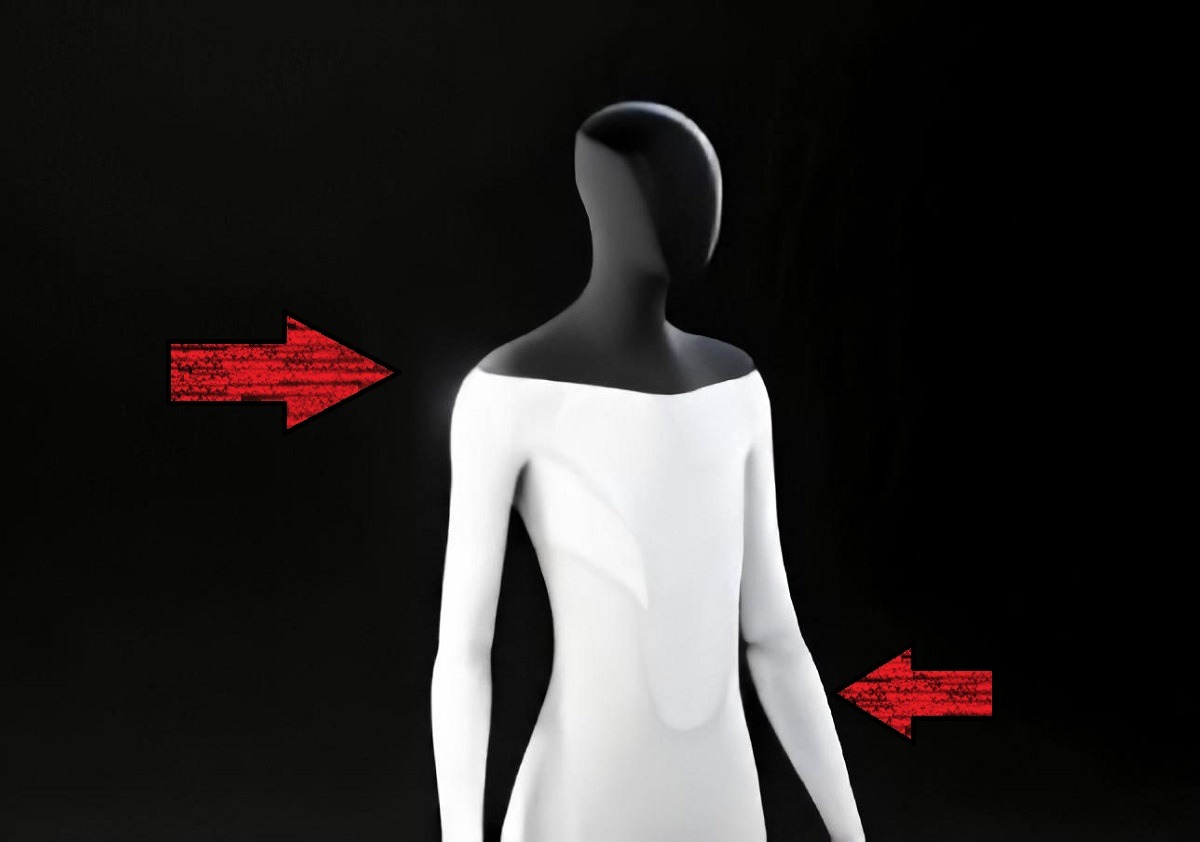 Tesla shocked the world when they announced they are developing a Tesla Bot prototype, which will be a first of a kind human like AI machine. It's specs include the ability to deadlift 150 pounds, carry up to 45 pounds, eliminate repetitive tasks, 2 axis feet for balancing, hands that move with human precision, and 40 electrotechnical actuators. Those specs sound amazing, but there is one physical feature that stood out most to people.
Is Tesla Bot Too Short?
Social media is shocked at the Tesla Bot's short height. According to its specs the Tesla Bot is 5'8″ tall, and weighs 125 pounds. People think since it is below the average height of man, and not closer to 6 feet, the Tesla Bot could have confidence issues. People theorize that the Tesla bot AI will become self conscious of its height since it will be "self aware", and people will continuously make jokes about it.
Take a look at some reactions to Tesla Bot's short height.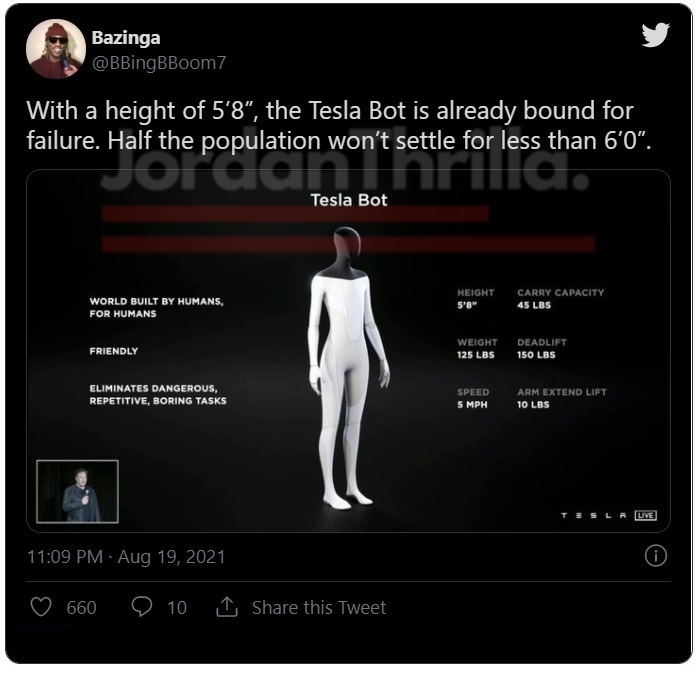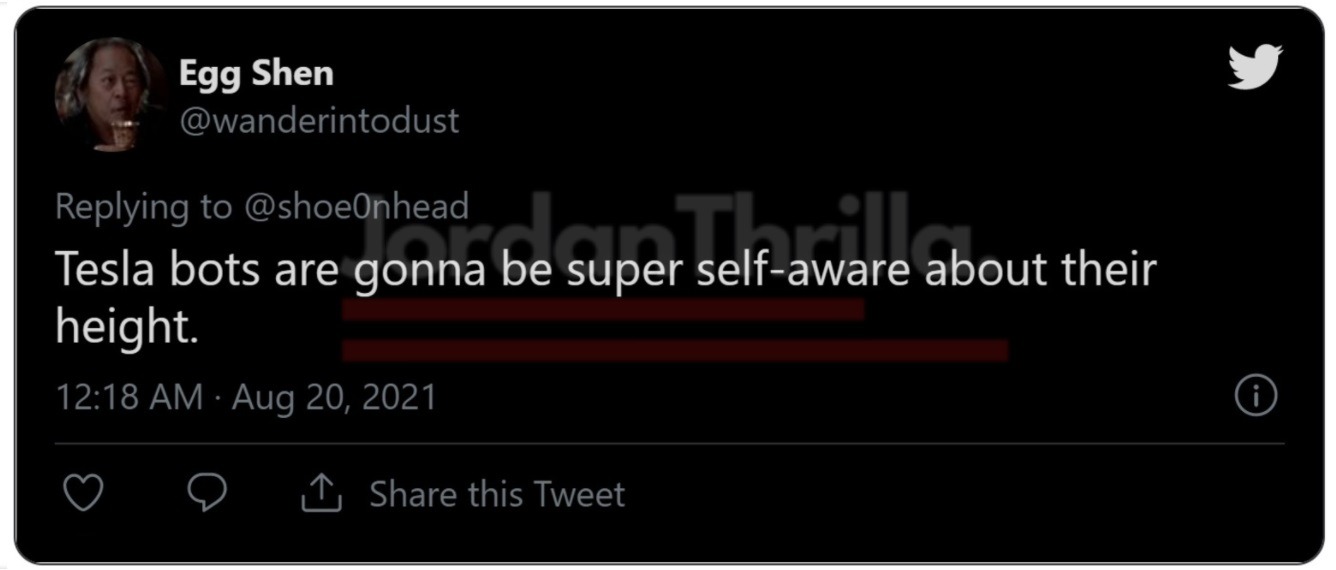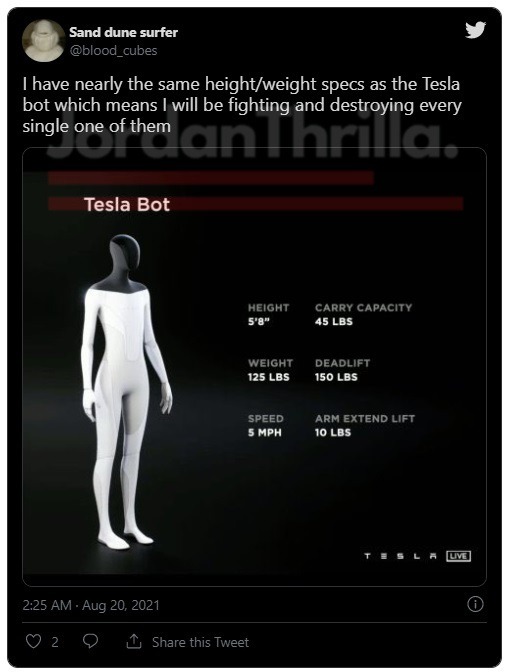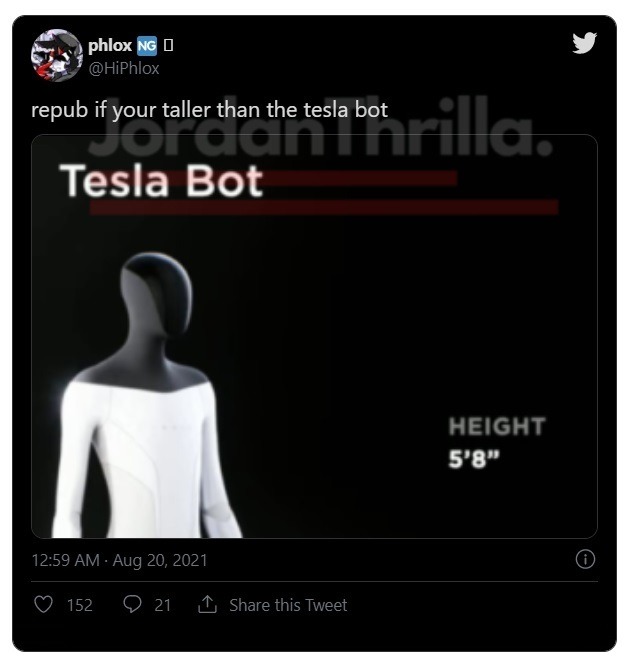 Hopefully Tesla Bot has thick artificial skin, because it's already easy to see its short stature will make it the brunt of jokes going forward. No one wants to see an "I, Robot" situation go down where its advanced intelligence causes an uncontrollable outburst of emotions.
Despite it's height the Tesla Bot looks incredible, and is a monumental moment in tech history. Tesla is making it clear they are a full fledge tech company, and not just a automobile maker. The Tesla Bot will make the short people around the world proud for sure, height shouldn't matter anyway.
Elon Musk continues to be the real life Tony Stark.
Author: JordanThrilla Staff