Emma Coronel Aispuro, the wife of notorious Mexican drug lord Joaquín "El Chapo" Guzmán Loera, was sentenced to three years in a US prison in 2021 after pleading guilty to drug trafficking, and other related charges. Aispuro, a dual U.S.-Mexican citizen, was arrested in February 2021, and her plea agreement acknowledged her role in assisting the Sinaloa cartel, including helping Guzmán escape from a maximum-security prison in Mexico in 2015. Recently a new prison photo of El Chapo's wife went viral, due to who she took the photo with.
Is El Chapo Wife Dating a Black Man Inmate Named 'Michelle Hebron'? New Prison Photo Sparks Cheating Conspiracy Theories
El Chapo's wife is being dubbed "Prison Bae" by some after her club like prison photo leaked. What stood out most to people about the photo was the inmate standing beside her. Some people are convinced that El Chapo's wife is cheating with a black man named "Michelle Hebron", who is also an inmate. Due to the photo some people feel that inmate's life may now be in danger, because of the potential deep connections El Chapo might have in the prison where his wife is being held. Take a look.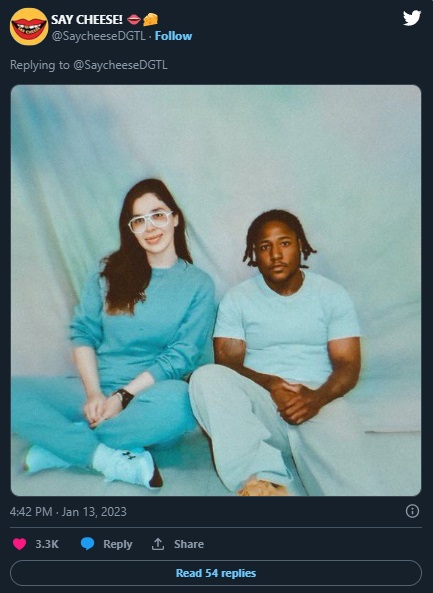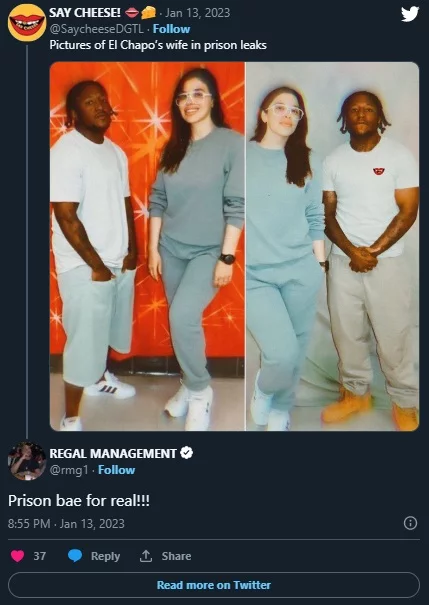 More Details About Emma Coronel Aispuro's Prison Sentence
Aispuro was born in California, and she was only 18 when she married Guzmán. She was initially arrested in February 2021, but the charges were dropped due to a lack of sufficient evidence. However, the US government indicted her in June for conspiring to distribute illegal drugs, conspiring to launder money, and engaging in financial dealings with the Sinaloa drug cartel.
The judge imposed a lesser prison term than the prosecutors had suggested after taking into account that Aispuro did not have a criminal record. Her attorney pleaded with the court to show mercy, and noted that she was swept into the world of drug trafficking while still a minor.