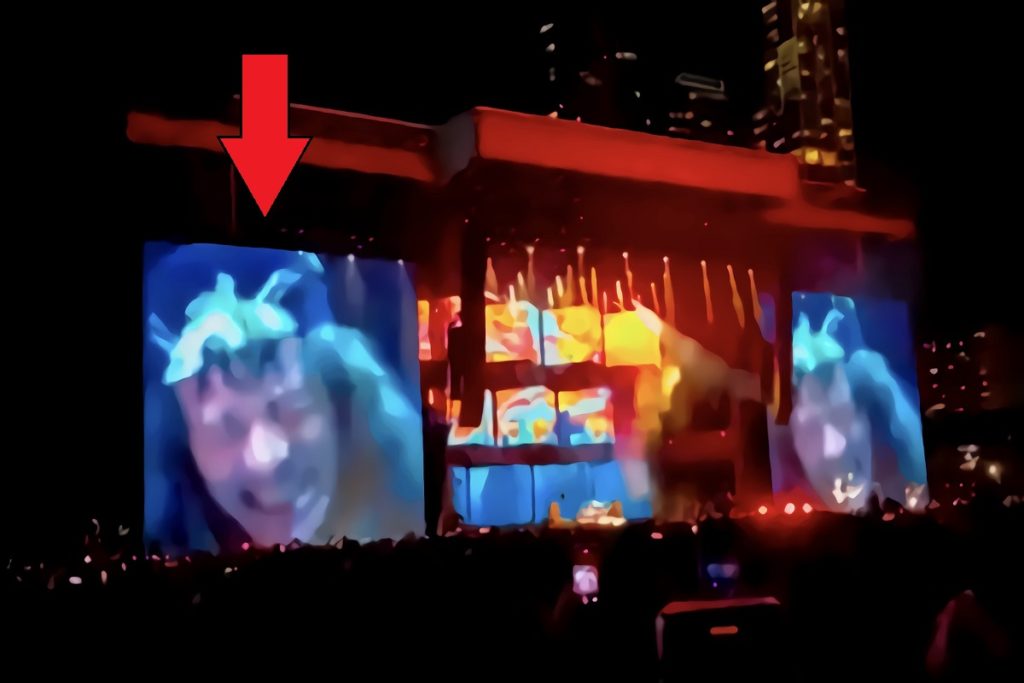 There's no doubt that since the release of Season 4 Eddie Munson has become the most popular Stranger Things character among fans. As the leader of the now famous 'Hellfire Club' in the show everything about Eddie Munson's persona in the series gave off rock star vibes. His love for Metallica was most conveyed during a scene where he had a concert in the Upside Down world to distract all of Vecna's creatures. Now it seems the actual band is paying homage to him in real life.
Metallica Performing 'Master of Puppets' at Concert with Eddie Munson From Stranger Things on Jumbotron Screen Goes Viral
Recently Metallica held a concert playing a lot of their most classic songs. Of course one of their most famous hits was 'Master of Puppets', which was released in 1986. As we all know Season 4 of Stranger Things takes place around 1986 when this song was very popular. Naturally 'Master of Puppets' was one of Eddie Munson's favorite songs.
To pay homage to the Stranger Things using their song, during their concert Metallica had Eddie Munson on the jumbotron screen as they performed 'Master of Puppets' in front of a sold out crowd. Specifically they were playing the scene where Eddie Munson stood on top of a car in the Upside Down world and played 'Master of Puppets' to distract Vecna's creatures while the rest of the crew tried to end his life while he was trying to enter Max's mind. The footage was first posted on Instagram by ewreckaa, but has since been reposted on many social media platforms.
The connection between Eddie Munson and Metallica might be stronger than the connection between Max and Kate Bush's 'Running Up that Hill'. He's one of those characters that will be talked about 30 years from now when Joseph Quinn is an old man. Stranger Things continues to be a nostalgic cultural phenomenon in the music and Hollywood industry.