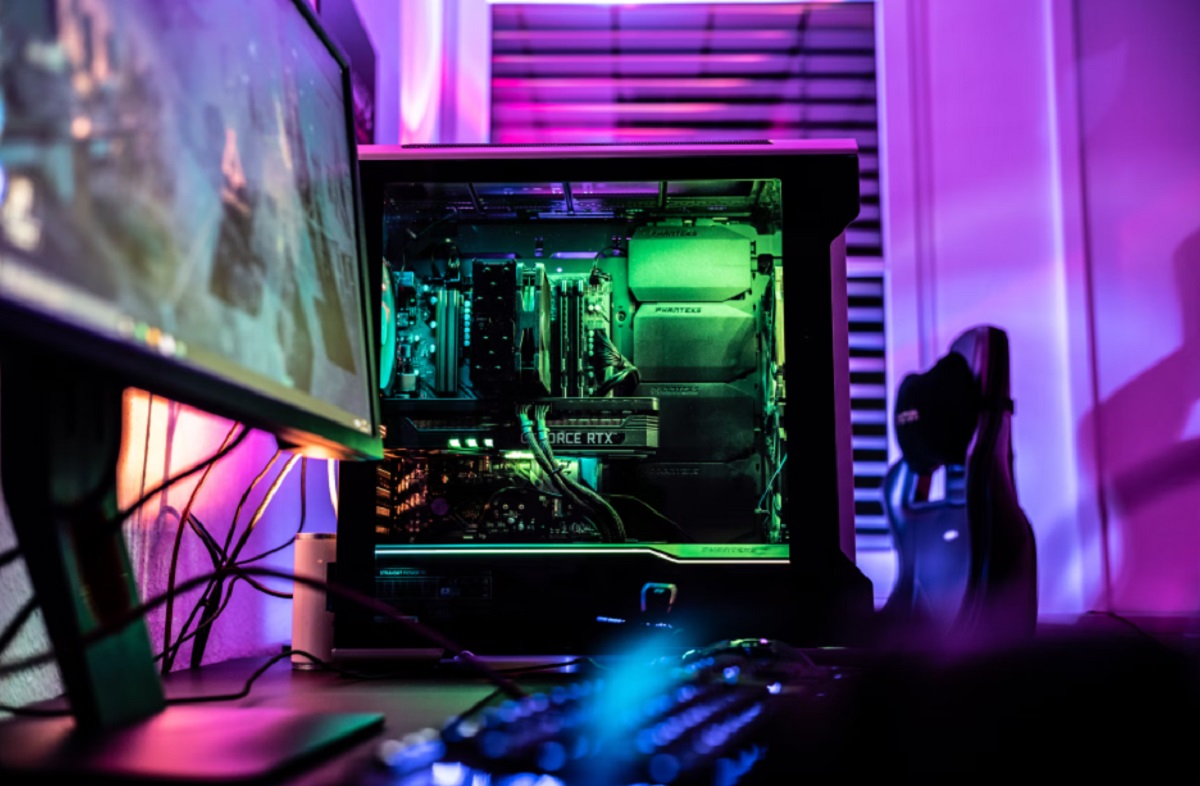 The Nets were bounced out the playoffs way earlier than most people expected, and with the extra time off Kyrie Irving has a lot of free time on his hands. It's not often that Kyrie Irving talks heart to heart with fans, so when he started opening up during a recent Twitch stream it sparked some bold rumors. One of the moments that stood out most was when Kyrie Irving criticized women who have OnlyFans accounts.
Was Kyrie Irving High on Twitch Criticizing OnlyFans Women and People Who Pleasure Themselves to Adult Films?
Kyrie Irving's Twitch stream has become a gold mine for interesting videos on social media lately. He gave fans an inside look at his relationship with Kobe Bryant, he talked about playing through the 2015 playoffs with a knee injury, and he even dissed people who gamble on NBA games. However, things got a bit strange when Kyrie Irving dissed OnlyFans models. The footage has people convinced that Kyrie Irving was smoking weed before starting his twitch stream.
As you'll hear in the footage below Kyrie Irving said he has 'no comment' for women who have OnlyFans accounts. He claims to have no issue with the company, but says he will never give anyone who has an OnlyFans account his money. He's so against nature of what OnlyFans is that he wouldn't even subscribe to someone's account if it was free. He also clowned people who pleasure themselves to OnlyFans content by saying "keep the tissue papers off your nightstand". It's was one of those 'if you know you know' type of disses.
The OnlyFans commentary wasn't the only reason people think Kyrie Irving was high on Twitch. As you'll see he was also literally just running around in circles with his character doing nothing. Even he himself seemed to notice that he was tripping a little in terms of how he was playing the game. In addition he was laughing in a way that people do when they are under the influence of marijuana. Take a look at the footage and you be the judge of if Kyrie Irving was high on twitch.
In all honesty it just seems like Kyrie Irving was just relaxing and being 100% honest with his fans about random things. It doesn't seem like there's enough evidence to definitively say he was high just from that video.
Who knows though maybe he was really on cloud 9 just talking up a storm not realizing what he was saying. Kyrie Irving high on Twitch wouldn't be that surprising. Whatever the case maybe it was cool to see him interacting with fans that way. The Kyrie Irving vs OnlyFans models beef could end being a classic if top content creators from the platform respond to his critique.