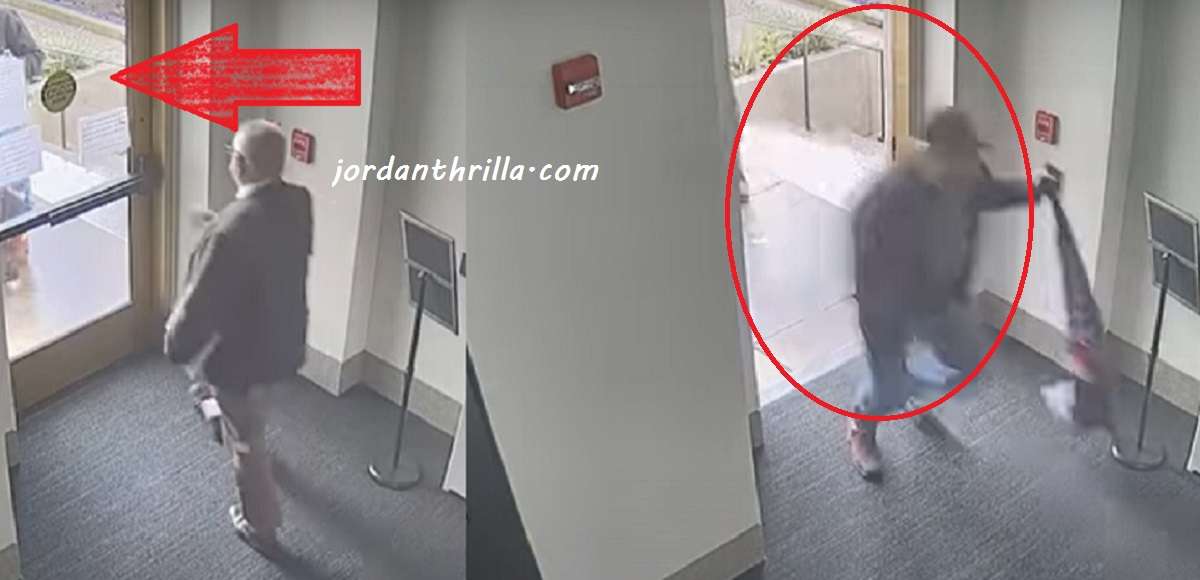 Viral surveillance footage shows Oregon republican Mike Nearman opening a Capitol Building door for Trump Supporters.
This incident took place back in December 21, 2020 at the Oregon State Capitol Building. In the video Mike Nearman sees the Trump supporter protesters standing outside the door, but walks out anyway leaving the door wide open for them to quickly come running in. One of the protesters was able to hold the door open, because it closed so slowly.
The scene quickly turned violently when Police arrived to fight with the Trump supporters, and attempt to stop them from entering the building further. The question is did Mike Nearman purposely let the Trump Supporters into the Capitol Building? Take a look.

This video is catching steam again due to recent events at the US Capitol that some Republican lawmakers were involved in. For example Delegate republican Derrick Evans resigned from his position after he was caught entering the US Capitol Building with Trump supporting rioters.
People are now accusing Mike Nearman of purposely creating a dangerous situation at the Oregon State Capitol Building. Some people even believe he was in on the plan with the invading demonstrators beforehand.
These are truly crazy political times we are living in now.
Author: JordanThrilla