Kanye West has the best looking sneaker line of all time besides retro Jordans, and he just keeps adding to the colorways and incredible designs. As example the first photos of the Yeezy 450 resin colorway on feet looks absolutely incredible.
When is the Yeezy 450 Resin Release date?
According to Yeezy Mafia the Yeezy 450 resin colorway will come out in December 2021. If that is true, you might see a lot people getting these in time for Christmas, but it might drop after Christmas too since the exact date hasn't been announced.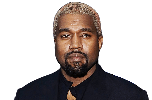 On social media the reactions to the Yeezy 450 resin have been mixed. Some people have compared the colorway to baby poop, and others are saying they look like boogers.
However, majority of people think they are absolute fire.
Author: JordanThrilla Staff