Remember that $24 Million Pink Diamond Lil Uzi Vert got implanted on his forehead back in February? These days you don't see it on his forehead, which has made fans wonder what happened. In a new video Lil Uzi Vert revealed the painful experience he went through with the Pink Diamond while performing for fans.
How Fans at Rolling Loud Ripped the Pink Diamond Out Lil Uzi Vert's Forehead
According to his testimony, fans ripped out Lil Uzi Vert's Pink Diamond after he jumped into the crowd at Rolling Loud back in July. Luckily for him he was able to recover the diamond, but will no longer put it on his forehead. After having it forcibly ripped out, can you blame him?
Here are some photos from when he first revealed the J.A.R.V.I.S. like diamond on his forehead.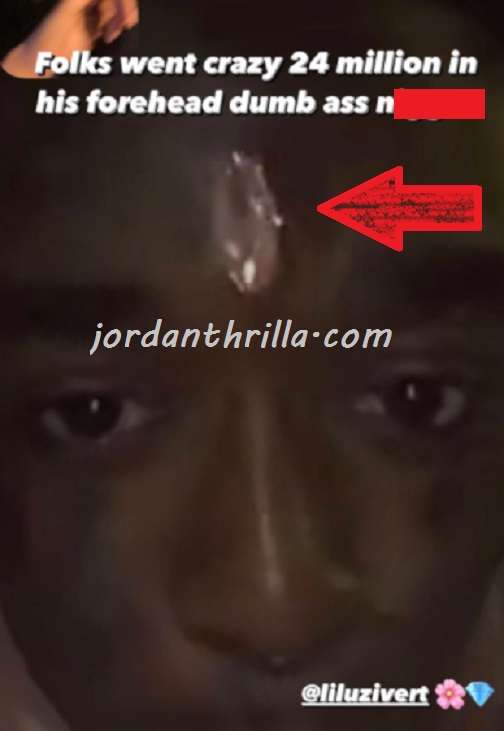 It's not clear how Lil Uzi Vert got his ripped out diamond back, but some fan was probably dealt with by his security. It's surprising that no stories broke back in July when it actually happened, but Lil Uzi Vert might have been embarrassed about ordeal, so kept it under wraps.
The good news is Lil Uzi Vert says the area where the Pink Diamond was ripped out by fans feels good these days. He does have a scar there though.
Author: JordanThrilla Staff