Scary news is coming in about rapper Drakeo the Ruler, and if recent rumors are true the worst has happened. The incident happened during the Once Upon a Time in L.A. concert at the Banc of California Stadium in Exposition Park.
Is Drakeo the Ruler Dead? Details on How Drakeo the Ruler Got Stabbed
According to police reports right before he was scheduled to perform a group of people stabbed Drakeo the Ruler as he was backstage. Soon after the concert was cancelled as paramedics arrived to the scene, and police were called. Reports said Drakeo the Ruler was in critical condition as he was transported to the hospital.
While Drakeo the Ruler was getting stabbed backstage there was a fight going, which you can see in the video below.
What's crazy about this is that many superstars such as 50 Cent and Snoop Dogg were at this venue to perform. By 9:30 PM the police had everything blocked off as preliminary investigations began.
A few minutes ago rumors started to spread that Drakeo the Ruler is dead. It hasn't been confirmed, but people are saying Drakeo the Ruler died at the hospital. People on social media began to react to the rumors sending their condolences with RIP Drakeo tweets.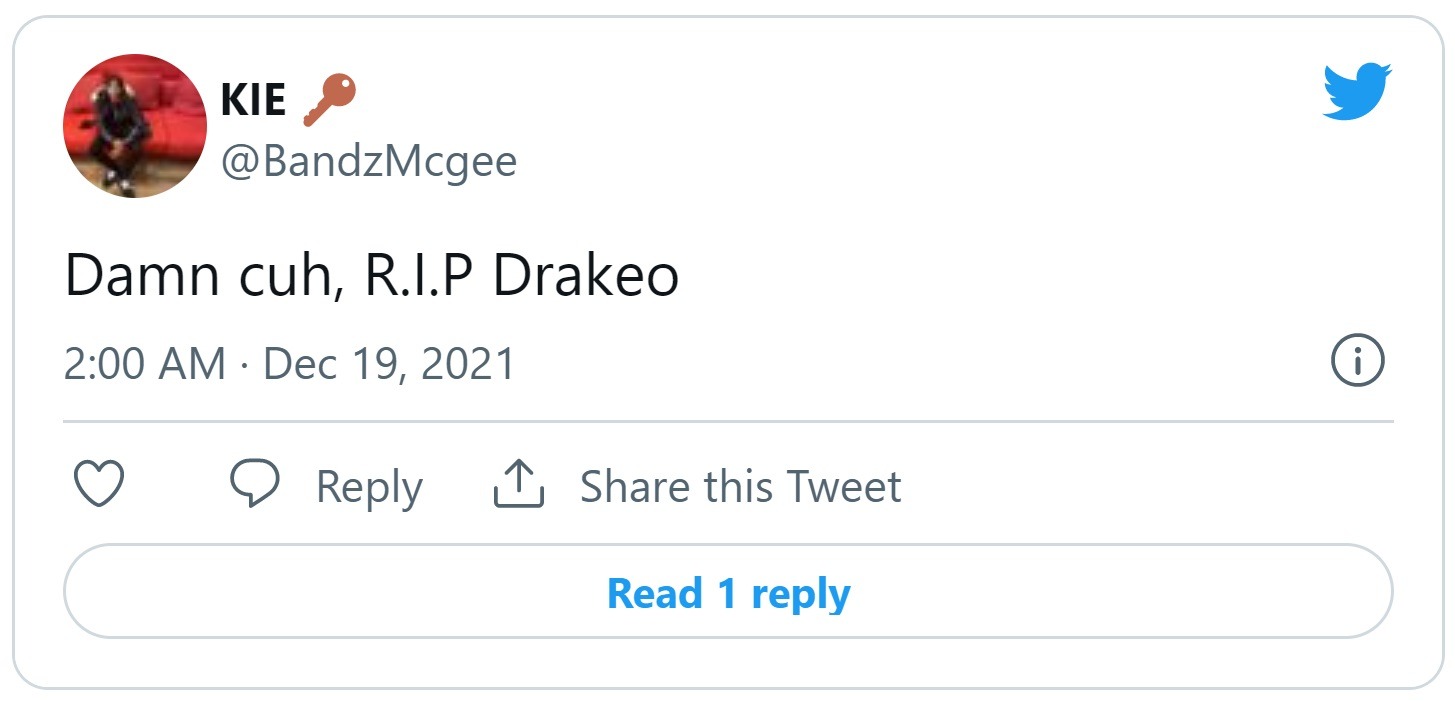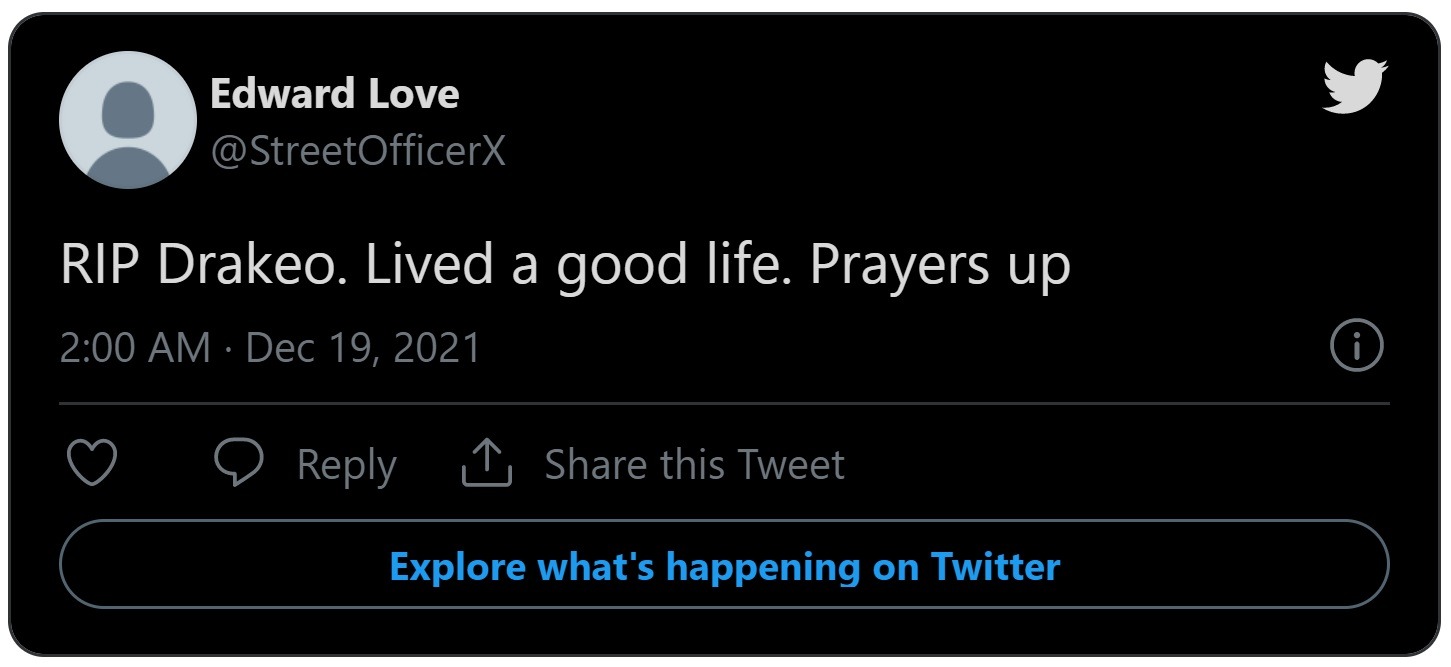 Video of Fight that Happened at the Same Time Drakeo the Ruler Got Stabbed
As we mentioned earlier there was a fight going on while Drakeo the Ruler got stabbed backstage. At the moment it's not clear if the fight was an intentional distraction to leave him vulnerable for the attack, or if the fight was happening because he got stabbed.
What Body Part Did Drakeo the Ruler Get Stabbed In?
According to reports it's alleged Drakeo the Ruler was stabbed in his neck at least one time. It's not clear what other body parts were hurt in the attack.
Hopefully the rumors that Drakeo the Ruler died at the hospital are false. However, considering the injuries he suffered it would be a miracle if he pulls through. Miracles happen everyday though.
Drakeo the Ruler getting stabbed to death definitely would be tragic news to hear right before Christmas Holidays. Prayers up for him and his family.
Authors: JordanThrilla Staff