It's official K Michelle has a new face, and hip hop world couldn't be more stunned how different she looks. On June 9, 2021 K Michelle's plastic surgery face was revealed to the world. The date has to be written out, because of how deep this photo goes from a mental standpoint.
K Michelle's new face almost looks like a completely different person. It appears she got rhinoplasty on her nose, fillers in her lips, jawline reshaping, cheek implants, and a possible brow lift. K Michelle's nose went through the most drastic change as it less than half the size of her old nose along with appearing to have a reshaped glabella.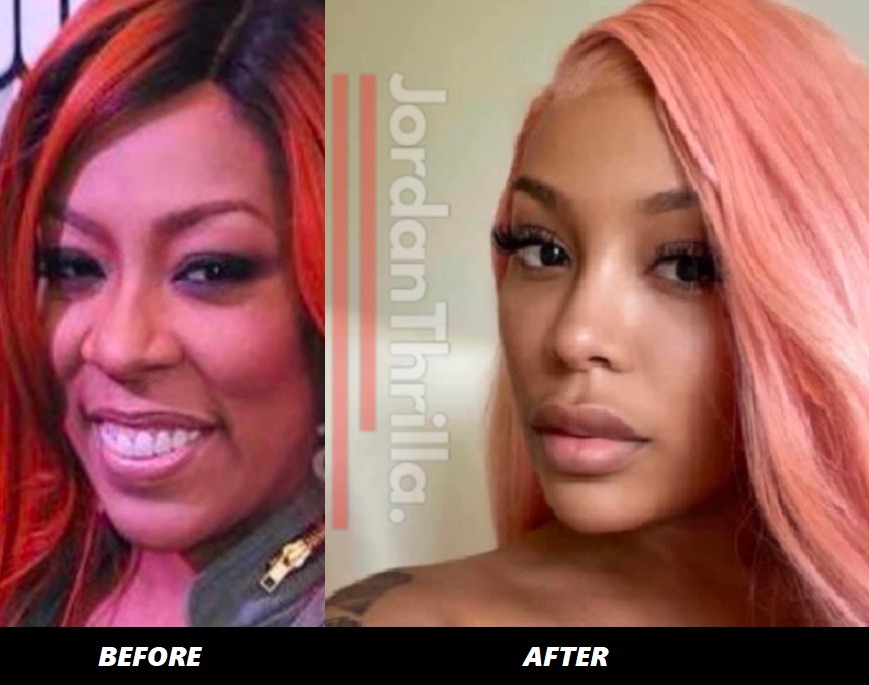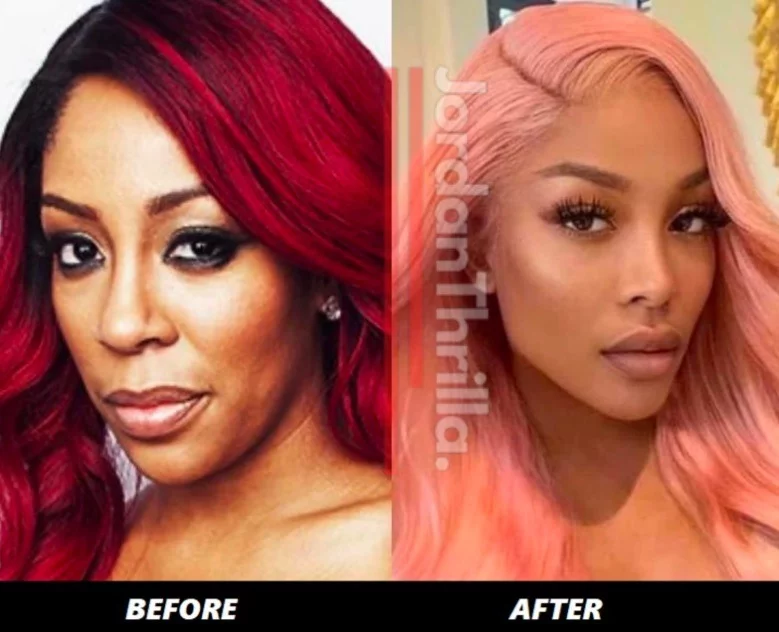 Sure she looks "beautiful" now, but the troubling thing is that she was beautiful before with her natural God given looks. Is she another victim of the Eurocentric standard of beauty the media seems to promote?
On average the plastic surgery industry grosses $15 Billion or more per year in the United States. The global cosmetic surgery market is worth around $49 Billion. Those numbers are telling, due the large percentage of that revenue coming from the US.
At the end of the day what really matters most is if K Michelle's plastic surgery face makes her happy. However, it's hard to forget that she must have been really unhappy with her natural face, which is too too sad.
Author: JordanThrilla Staff