Nicki Minaj is going viral after she became involved in situation between her fans, and a young black woman who shared thoughts about her music they didn't agree with. The situation led to a strange hashtag "It's Giving Coke" trending on social media. In this article we'll explain how this controversial situation unfolded on Twitter.
Nicki Minaj Accused of Encouraging Doxxing and Kidnapping of Black Woman Who Criticized Her Music Leading to "It's Giving Coke" Trending
A black woman named Kimberly Nicole Foster found herself the target of harassment from Barbz after she criticized the quality and content of Nicki Minaj's music while referencing her age. In the post she wrote, "Nicki is going to be 40 in 4 months, Super freaky girl is a worse version of the hit she had 8 years ago". Little did she know that the simple critique would set off a scary string of events from Barbz who couldn't handle someone talking down on their idol.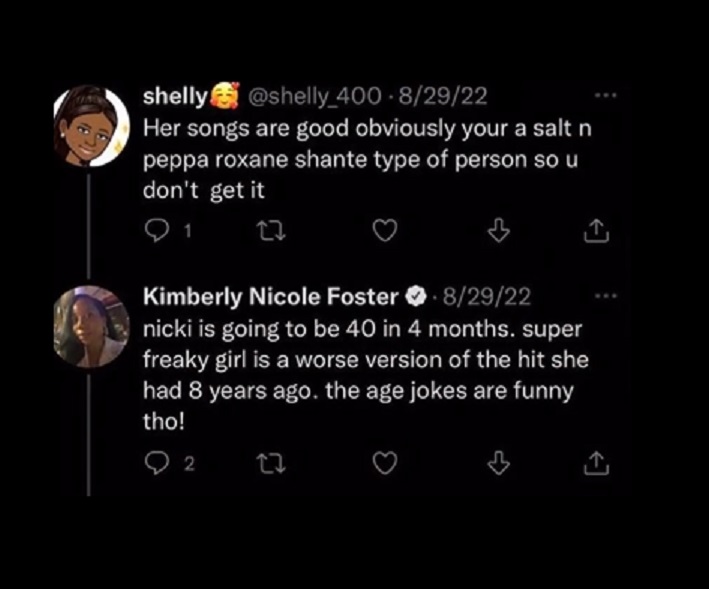 In response to her critique Nicki Minaj fans doxxed Kimberly Nicole Foster, and even threatened to have her kidnapped. In addition they made jokes claiming she looks older than her age. Kimberly shared some of the threats she received in leaked text messages, which proved that Nicki Minaj fans doxxed her. The situation took an unexpected turn when it appeared Nicki Minaj liked a tweet regarding the Barbz fans doxxing Kimberly Nicole Foster. Many people saw it as Nicki Minaj encouraging her fans to dox a fellow black woman, and possibly kidnap her.
In this first picture you can see Nicki Minaj liked a tweet about her fans harassing Kimberly Foster.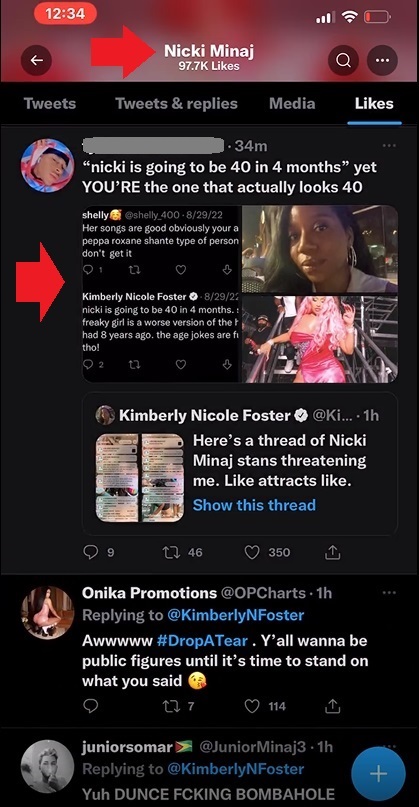 A closer look at the tweet Nicki Minaj liked.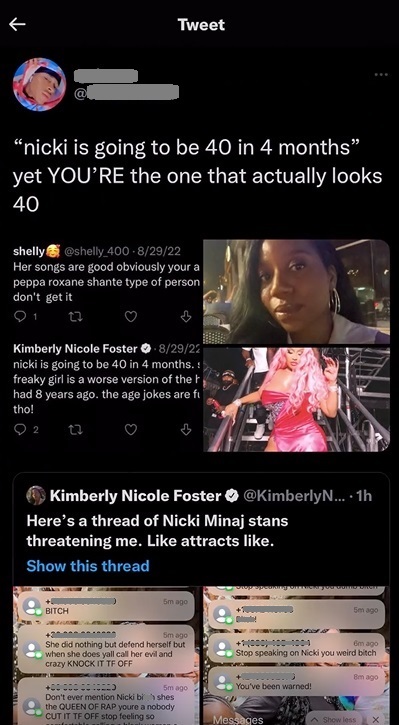 As aforementioned Kimberly Nicole Foster posted the threats she got from the Barbz in leaked text messages. In the second image below you'll see that Nicki Minaj fans doxxed Kimberly Nicole Foster after discovering her home address. In one message they threatened to have Kimberly Nicole Foster kidnapped just for stating her opinion.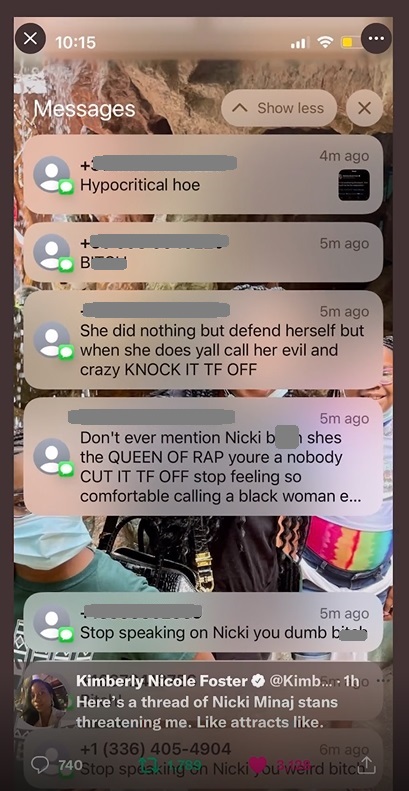 Social media couldn't believe that Nicki Minaj liked a tweet posted by her fans who were celebrating people threatening to kidnap and dox a black woman who criticized her music. Naturally that led to accusations that she was encouraging it. Some people had a theory this was a sign of Nicki Minaj losing her mind due to an alleged cocaine addiction, which led to "It's giving coke" trending on social media.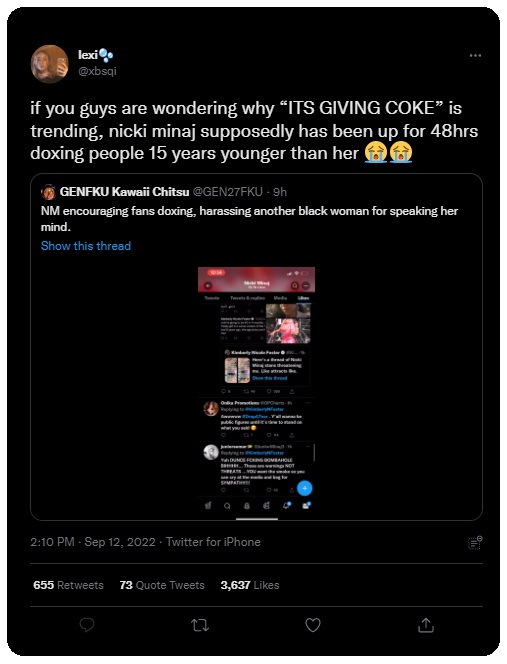 Nicki Minaj is known to have some of the craziest and most loyal fans in music. This situation is another example of why many people believe that. Considering her platform it's definitely not a safe decision to like a tweet involving a woman being threatened by her fans.