Recently social media has been buzzing about the alleged death of an animated character named Crazy Frog. The computer generated figure better known as "The Annoying Thing" was created in 2003 by a man named Erik Wernquist. Crazy Frog's song 'Axel F' has over 2 Billion views and 14 million likes on YouTube to put in perspective how popular he is. In this article we'll discuss how the Crazy Frog Dead rumors began, and if they are true.
Is Crazy Frog Dead or Alive? Who Started the Rumor of Crazy Frog's Death?
A Twitter page that goes by @CrazyFrogInfo first reported that Crazy Frog is dead on April 16. The person behind the account didn't give any details on where they got the information, but to their defense they did insinuate it wasn't confirmed. Still yet the tweet amassed thousands of likes as social media began to believe the beloved character's life had come to an abrupt end.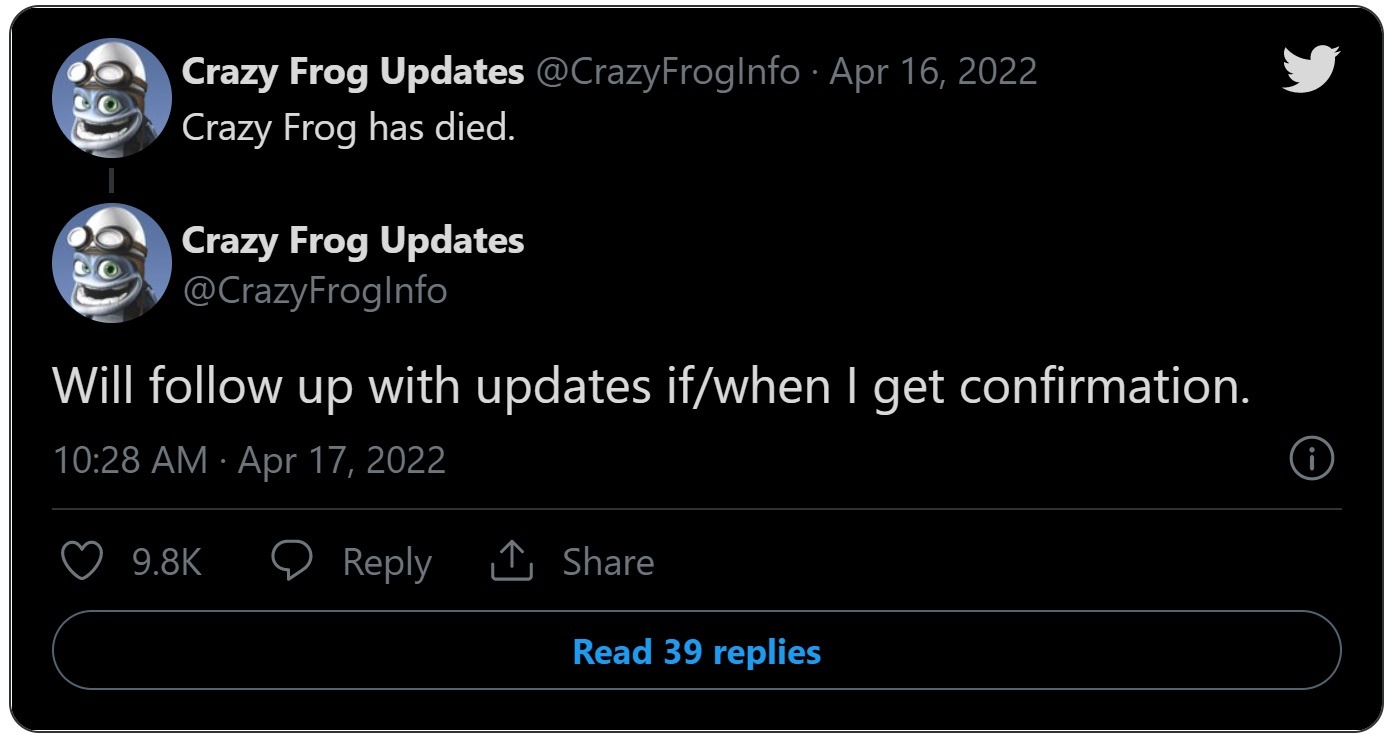 The rumor was quickly debunked as people did their own research to discover Crazy Frog is not dead, and is actually doing well in good health. Some twitter users began reporting @CrazyFrogInfo for spreading fake news.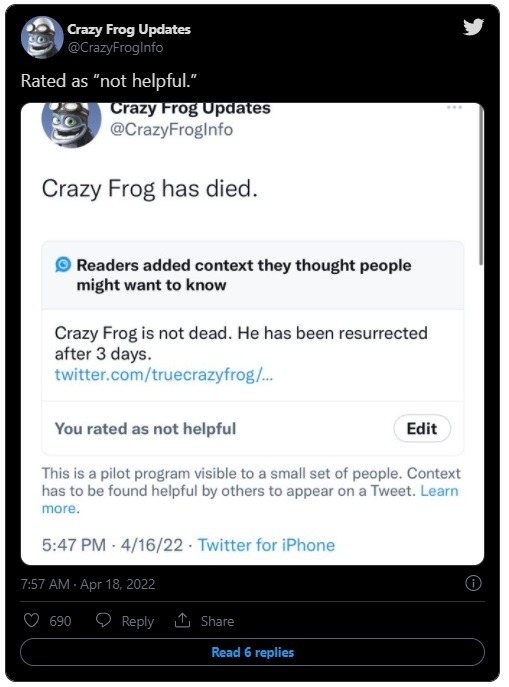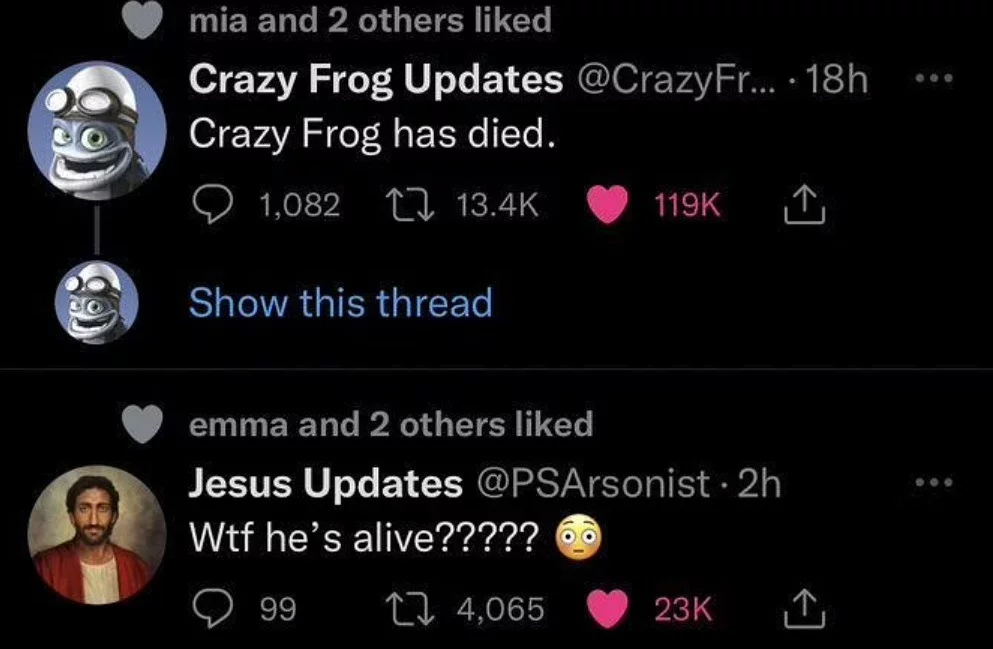 If you were sad that Crazy Frog is dead, have no fear because he still alive and kicking. To celebrate you should do a happy dance while playing the 'Axel F' video above.
2022 has been a very sad year in terms of celebrity deaths, and everything else going on in the world. Luckily we don't have to add Crazy Frog to list of unexpected tragedies.