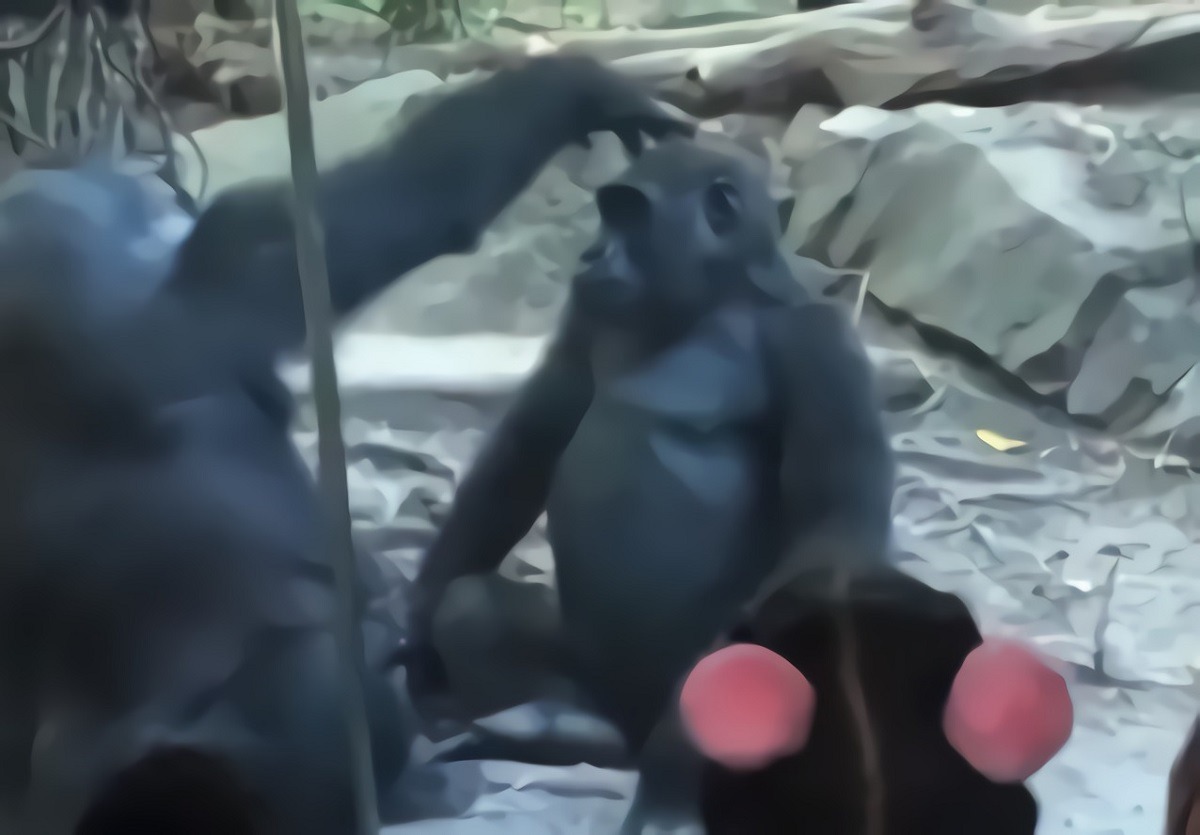 Most people are aware that Gorillas are probably the most intelligent type of animal after human beings, Dolphins might have something to say about that. Gorillas posses the ability to solve semi-complex problems, have been taught sign language, have displayed high self awareness, and it appears they do very lustful things just like humans too.
People Catch Bronx Zoo Gorilla Giving Top to Gorilla Pal in Zoo Enclosure
In a very strange viral video very surprised onlookers of all ages were left embarrassed after they stumbled upon a Bronx Zoo Gorilla sucking a Gorilla's groin area. They had no manners, and didn't care that there were people looking right at them. As if the situation couldn't get any more awkward the male gorilla was smashing the female gorilla's mouth at one point.
Based on science books when a female Gorilla is ready to mate they will approach the male Gorilla slowly, and make lengthy eye contact while poking out their lips. If the male gorilla ignores the advances the female Gorilla begins to slap the ground, and reach towards her target to get their attention. None of these things happened in the video, which means in that moment the Gorillas were driven by pure lust, just like human beings.
The Gorilla in background was probably thinking to himself saying his Gorilla pals are tripping.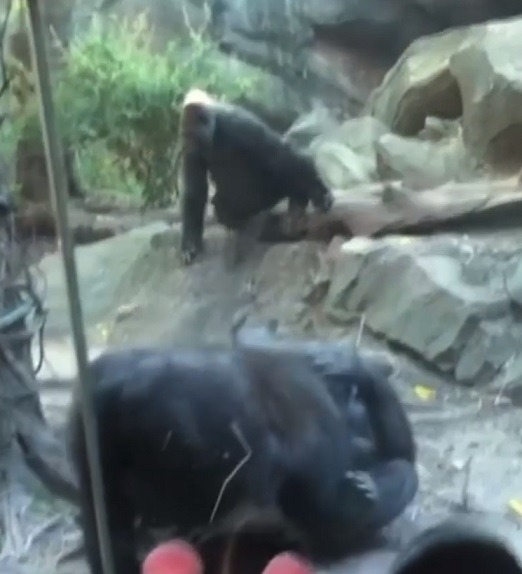 While the video of the Bronx Zoo gorilla giving top has caught many people off guard, scientists say this is a very common thing. Studies show that Gorillas do just about every position humans do when it comes to making love. In fact some readings say they might be even more creative.
Nevertheless witnessing a Gorilla servicing a Gorilla at Bronx Zoo is something that might make you never want to visit a zoo again. This was probably the Gorillas' way of getting revenge on people watching them being held captive in their Zoo enclosure. They probably whispered to each other 'let's ruin their experience' before engaging in the inappropriate acts.
It was probably a long ride home from the Bronx Zoo for many parents and their young ones on that day.
Author: JordanThrilla Staff