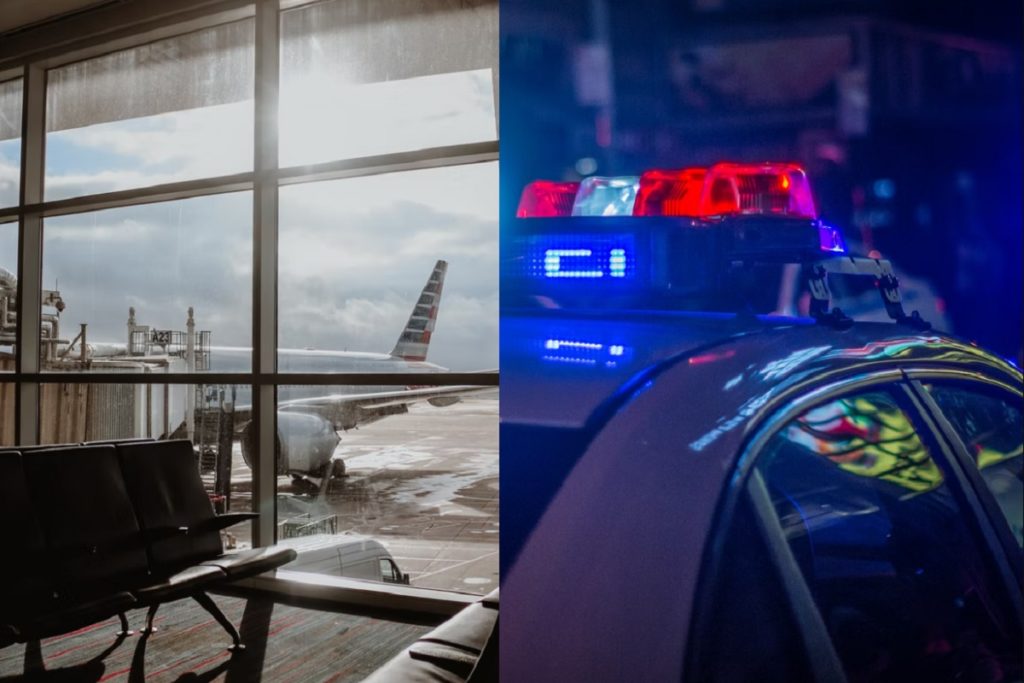 Iman Shumpert is in serious trouble with the law after he made a strange decision to carry a large amount of drugs through an Airport in Dallas. Based on the charges he is facing he could be looking at multiple years in jail. It's not clear what he was thinking before his made this life changing decision.
Iman Shumpert's Mug Shot From Arrest for Marijuana Drug Possession at Dallas Airport While Trying to Visit His Daughter
According to reports as Iman Shumpert was going through TSA screening at Dallas Fort Worth Airport they discovered 6.12 ounces of marijuana in his backpack. Upon testing the substance with a laboratory kit it was confirmed to be weed.
Iman Shumpert is often in the Los Angeles area, so there's possibility that since marijuana is legal in California he thought it would be fine bring it with him when flying across states. Reports say he was supposed to board a Delta plane to LA. This situation happened on Saturday, but is just making headlines today.
It's alleged that Iman Shumpert was on his way to visit his daughter when this tragic situation unfolded. Iman Shumpert's mugshot has since went viral on social media.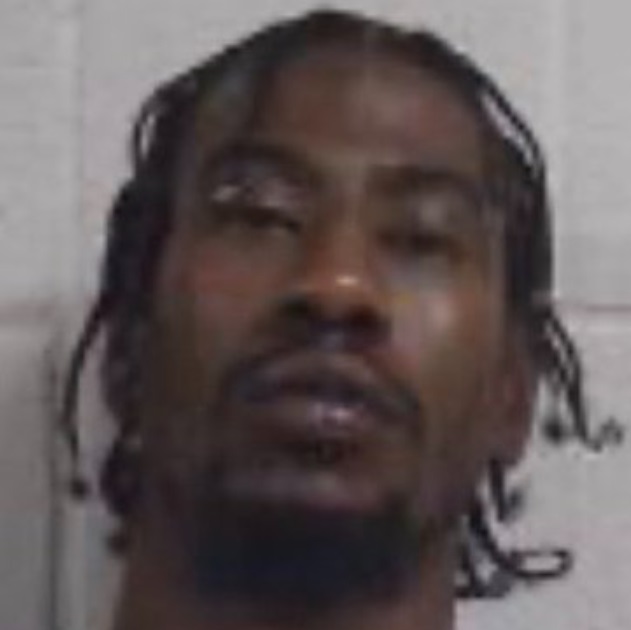 'Free Shump' Trends as Social Media Reacts to Iman Shumpert Arrested at Dallas Airport
As news spreads that police arrested Iman Shumpert on drug charges while trying to visit his daughter, 'Free Shump' began trending as worried fans reacted to the sad news. Many people couldn't understand why he brought so much weed with him on a trip to see his daughter, especially when he could have just bought some in LA legally.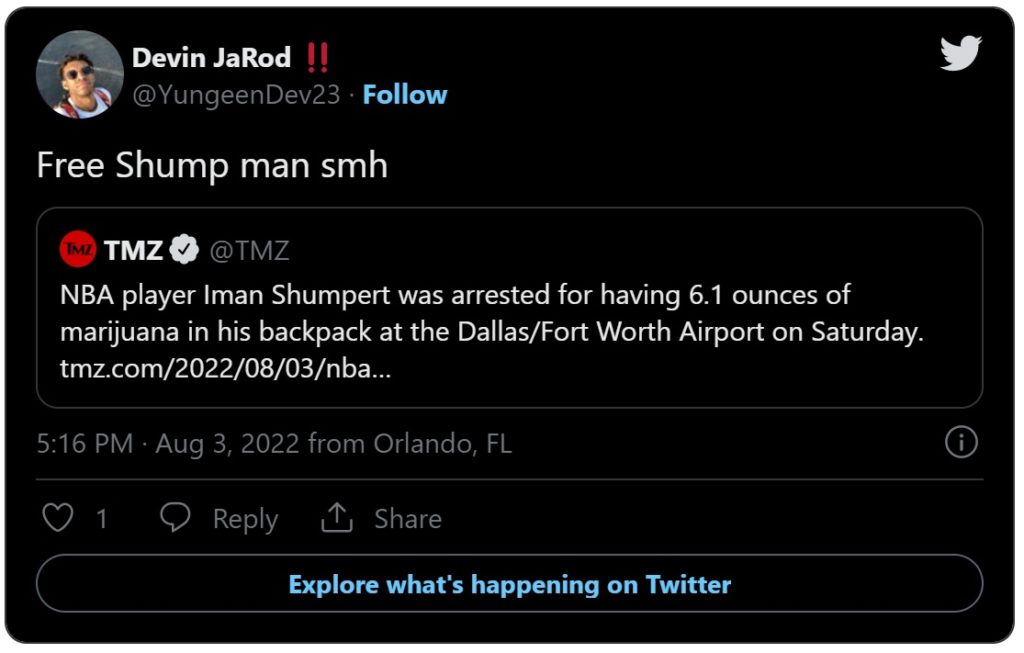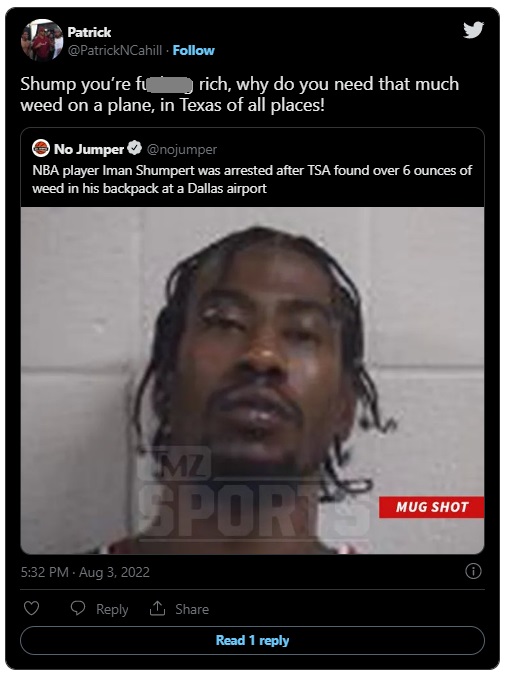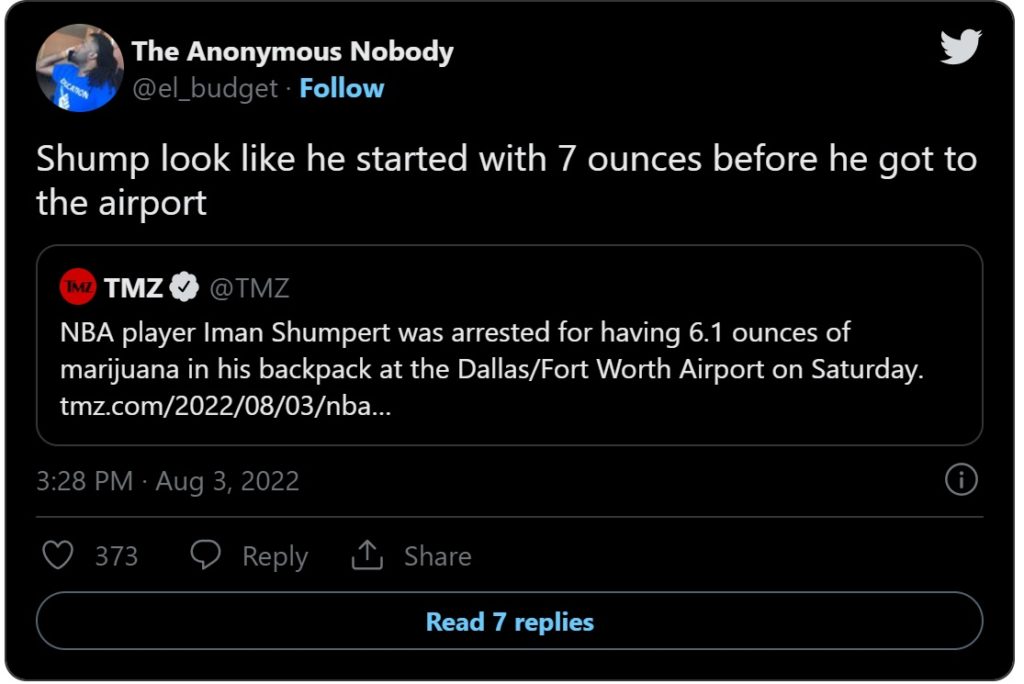 Iman Shumpert should have known that bringing drugs onto federal property in a place like Texas that has strict drug laws would amount to him going to jail. Now he's facing up to 2 years in prison since his charges are considered a felony in Texas. It seems like Lebron's former teammates are always getting caught up in the strangest situations.
Let's hope and pray Iman Shumpert beats this case for the sake of his kids.