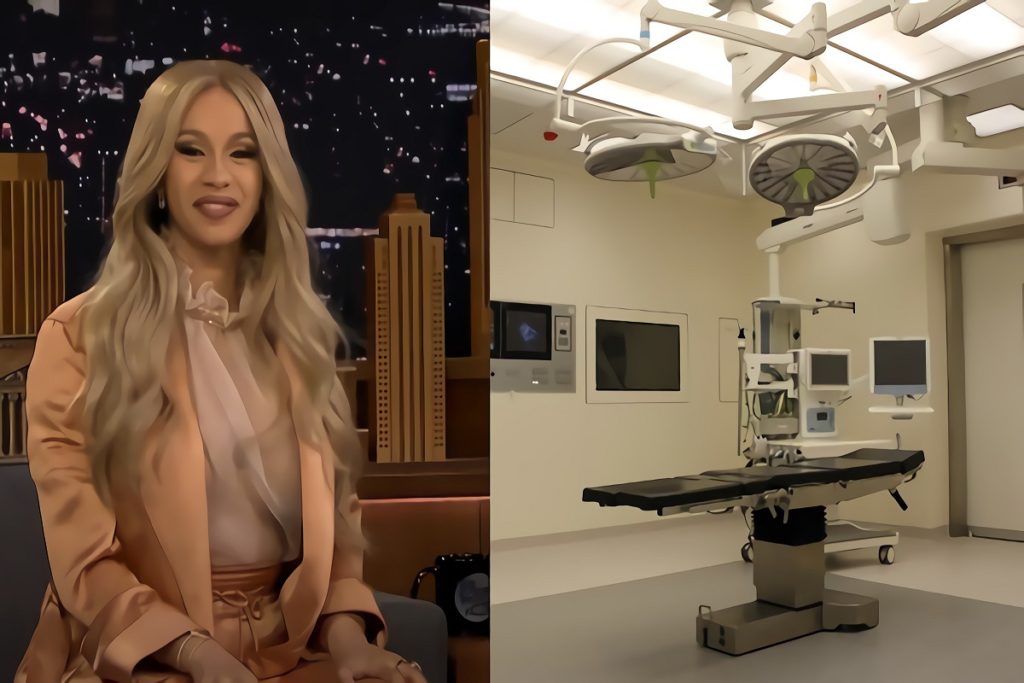 The global cosmetic surgery market brought in around $70 Billion in revenue in 2022, and is expected to reach $205 Billion annually by 2030. As procedures get more advanced, safer, and cheaper more people are opting to go under the knife to alter their physical appearance permanently. One sector of society where body augmentation is more prevalent than ever is the Hollywood and music industry. Some people believe that Cardi B may be the most recent celebrity to undergo a cosmetic procedure in the face area.
Did Cardi B Get Plastic Surgery on Her Jaw's Chin Area? New Video Sparks Cardi B Mentoplasty Chin Augmentation Conspiracy
Chin augmentation surgery also called genioplasty or mentoplasty involves contouring the chin, jawline, and neck area to give a patient's overall facial structure a new look. Through the use if implants or bone reshaping plastic surgeons are able to transform the deep supporting structures of their patient's faces. Genioplasty involves making the chin appear bigger, while mentoplasty involves reducing the chin's natural size. In most cases when people undergo cosmetic surgery on the chin area they are trying to enhance or reduce the projection of their lower jaw area to give their face a more defined look. The end result is hopefully a face that appears more balanced when the healing process is complete.
Recently Cardi B posted a video on Instagram showing how her style and body for her fans. As people watched closely many began to notice what they felt were changes in the shape of Cardi B's chin. In the footage her lower jaw area seemed to be much more pointy, and had bigger projection when viewing from the side. People are convinced that Cardi B had chin augmentation plastic surgery on her jaw. More specifically some people believe the footage is proof that Cardi B had mentoplasty to reduce the size and shape of her chin. Take a look at the video, some comparisons photos, and you be the judge.
These pictures below compare Cardi B's chin in 2018 to her chin in 2022. The side by side comparison makes it more evident that her chin looks completely different. Could people be on to something with their theory of Cardi B having jaw plastic surgery work done?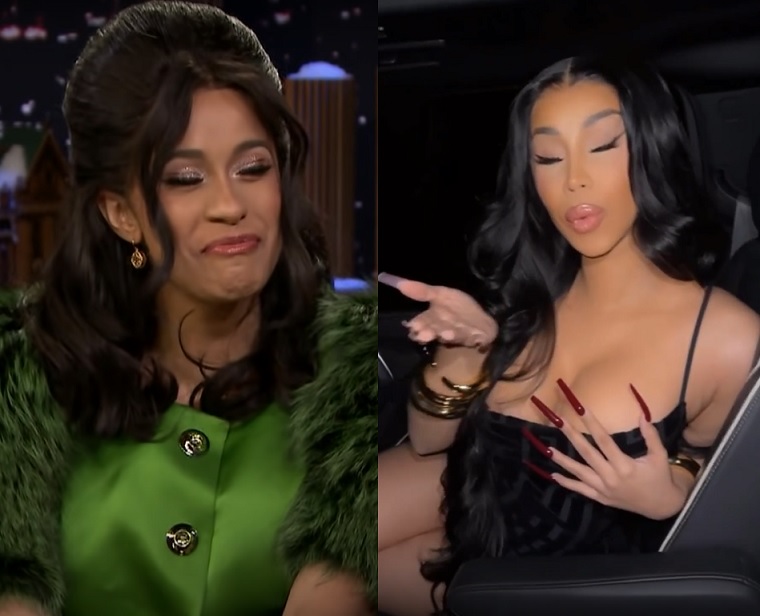 Based on that video it's easy to see why some people believe Cardi B got chin augmentation plastic surgery on her jaw. However, it's also possible that makeup is bending or absorbing light to make her chin appear more pointy. The average cost of genioplasty and mentoplasty is around $3K, so in comparison to other cosmetic procedures it's actually relatively cheap.