People are reacting to Donald Trump logging into Melania Trump's Twitter account after getting banned permanently.
After Donald Trump's Twitter account was suspended forever, people assumed that he would attempt using Melania Trump's account to secretly voice his opinions. Anyone that has ever been banned from a platform before knows the first thing people usually do is create a new account or use another persons.
Given that it seemed he couldn't stay away from social media when he had his account, it led to hilarious reactions from people joking about Donald Trump logging into Melania Trump's account.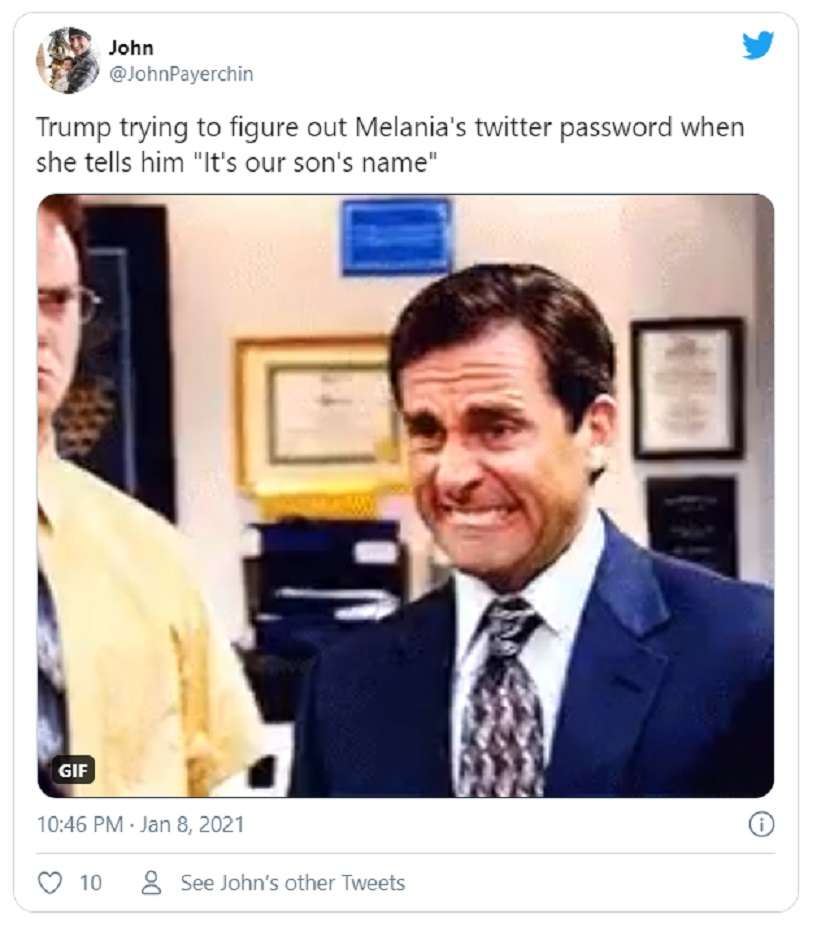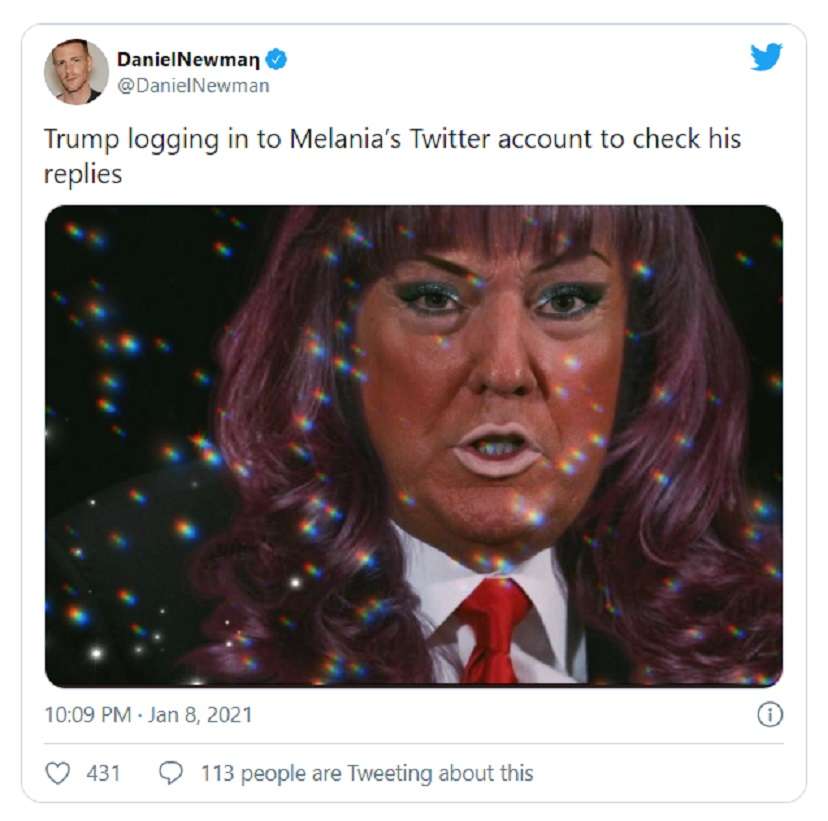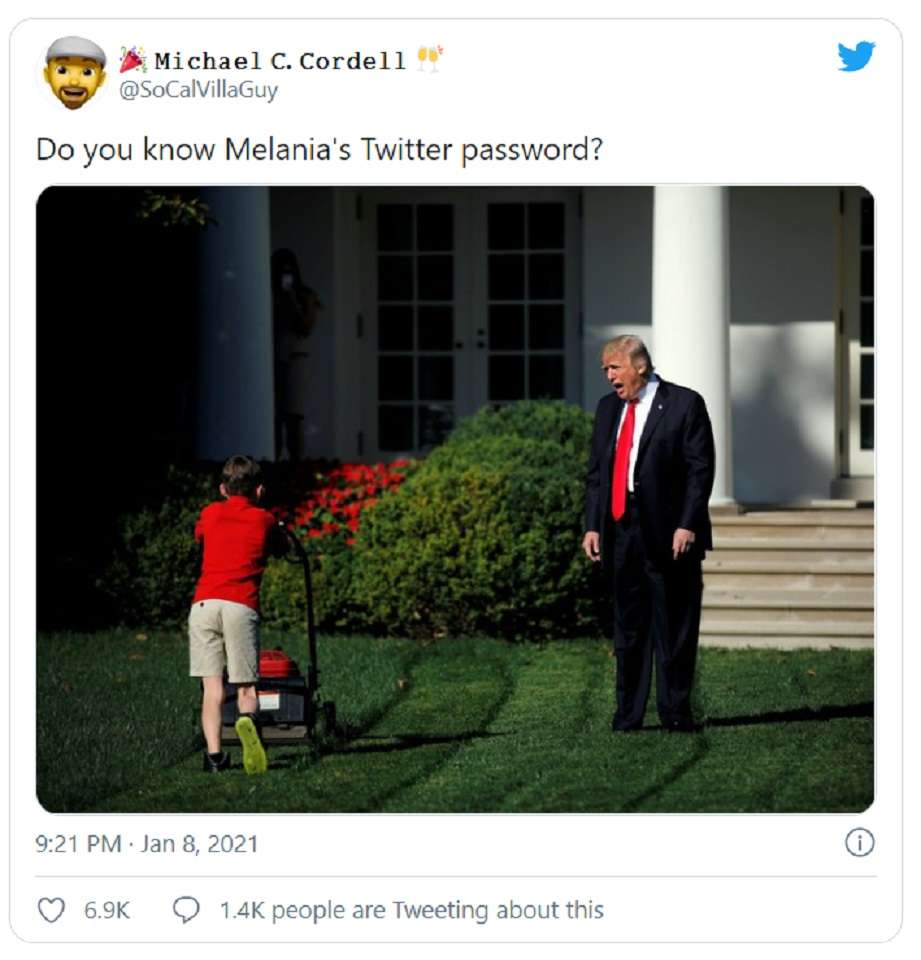 People are going to be watching Melania Trump's twitter account closely to see if anything about the way she posts changes. The moment something seems a bit different it would probably be clear that Donald Trump logged into Melania's Twitter account.
Donald Trump might be the first and last president to get banned from Twitter, and it gave birth to some of the most social media comedy ever.
Author: JordanThrilla