People have been buzzing about Lori Harvey and Damson Idris's recent dating rumors, a topic that has become even more intriguing since it was revealed that Damson and Michael B. Jordan are friends. Michael B. Jordan and Lori Harvey broke up after dating for about a year and a half, and now many people are questioning whether Damson Idris was wrong to pursue a relationship with Lori Harvey so soon after her split with Michael B. Jordan.
The rumor that Damson and Lori have been seeing each other started after they were spotted together at a restaurant in West Hollywood. The couple arrived together at 8:16 p.m. and left at 10:32 p.m., and they later went to a birthday party at Catch Steak. The two were also seen at the Highlight Room in April, when Damson accompanied Lori's ex, Michael B. Jordan. They reportedly went IG official with their romance today seemingly confirming all the speculation.
Social media was on fire with speculation about the nature of the relationship between Damson and Lori, but their outing at the restaurant in West Hollywood seemed to confirm the rumors even before the IG post today. Relationships can be complicated and messy, and it's understandable why some people feel that Damson may have betrayed Michael B. Jordan by pursuing a relationship with Lori so soon after their breakup affectively breaking the "bro code". On the other hand, some people may not see Damson's actions as wrong. After all, Lori and Michael had already broken up when the rumors of Damson and Lori started to circulate, and it's not uncommon for people to get into relationships with their friends' exes.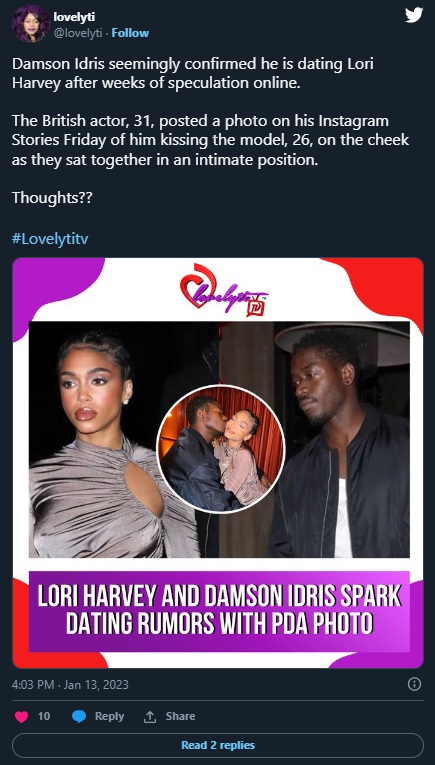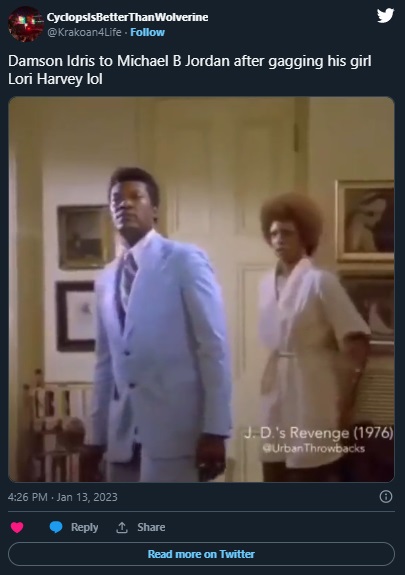 In the midst of people accusing Damson Idris of betraying Michael B. Jordan, are people who are heartbroken for Meek Mill. He has spoken publicly many times about how much he wanted to be with Lori Harvey. He even went as far as saying that she was on his "wish list".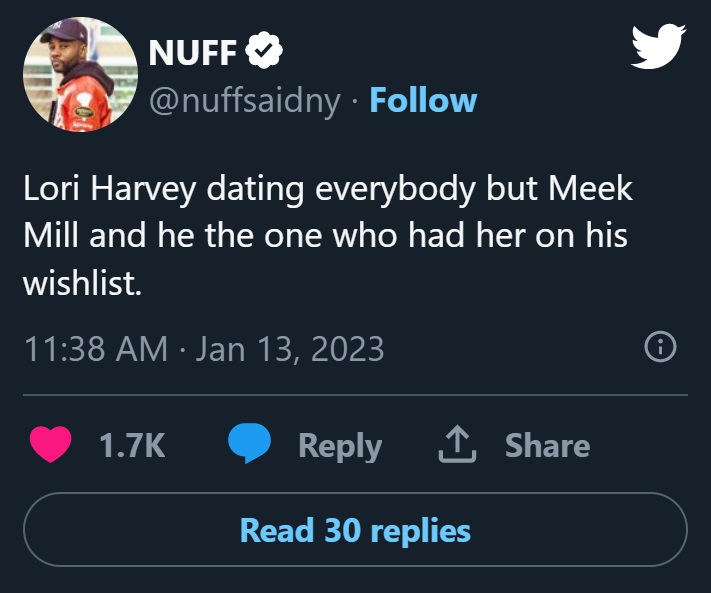 Ultimately, it's impossible to know the truth about Lori and Damson's relationship without more information, so people should reserve judgment and allow the couple to make their own decisions. Lori recently opened up about her relationship with Damson in an interview with ESSENCE Magazine, where she spoke about how she deals with gossip and rumors about her love life.
In the end, it's important to remember that Lori and Damson have the right to live their lives as they please, and that it's not our place to judge or criticize their choices. Whether the relationship will last or not is something only time will tell.