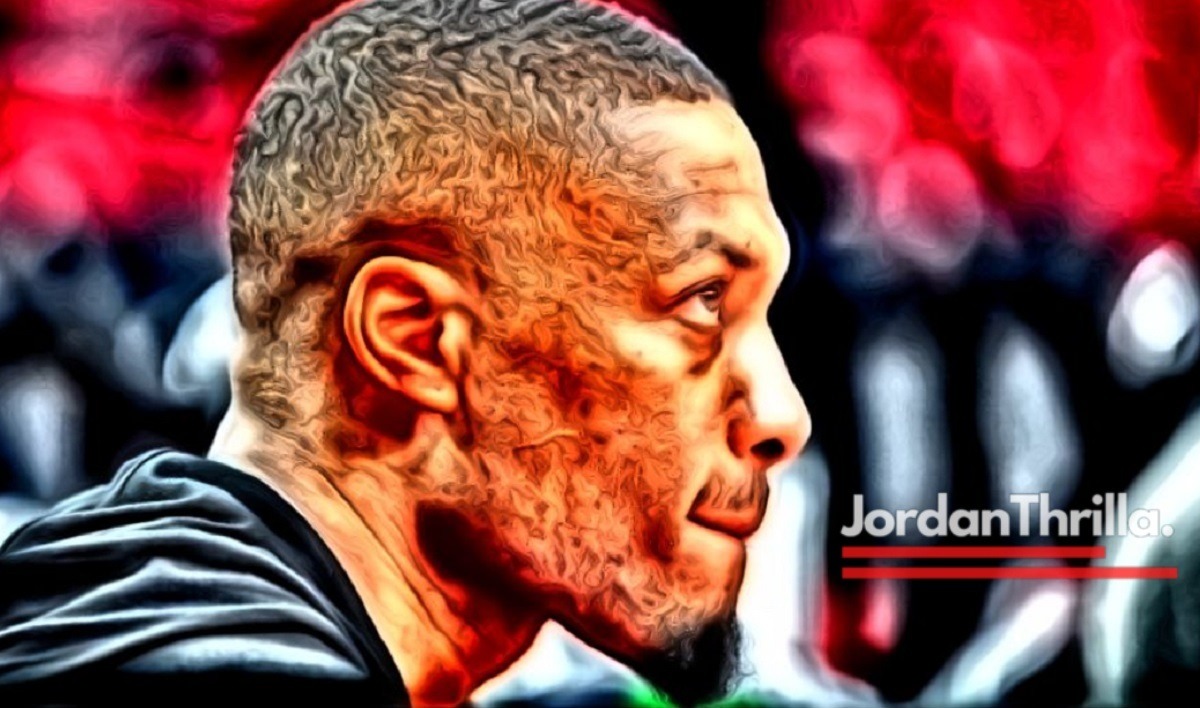 With shooting death of Daunte Wright the scope is back on the issue of police brutality. The cop in this case claims she thought the gun was a taser, but most people think she's lying. One thing that's certain is that Daunte Wright was unarmed when he was shot by a cop. A trend that Damian Lillard shed light on in an Instagram post.
Damian Lillard reacted to Daunte Wright's shooting death with a "Truth Hurts" picture showing that armed white suspects don't get shot by police, while unarmed black suspects get shot and murdered. The picture included mass murderers like Dylann Roof who was arrested and taken to burger king despite being heavily armed after massacring people.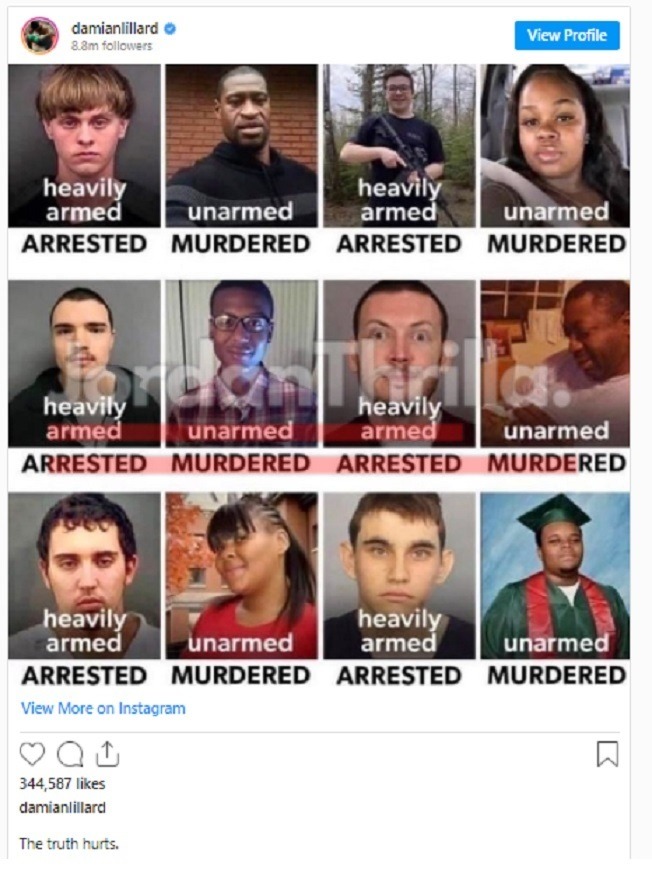 Damian Lillard continues to be one of the most down to earth players in the NBA, despite being one of the highest paid players in the league. Kudos to him for speaking out on the social injustice going on in the world, instead of turning a blind eye to it.
That is a very powerful picture, that is very sad. Daunte Wright called his mom right before getting shot by cop, which conveys how tragic the situation is.
Author: JordanThrilla Staff