On Monday, a horrific shooting took place at the Covenant School, a private Christian elementary school in Nashville, Tennessee. Six people were killed, including three children and three adults. The shooter was identified by police as Audrey Hale, a 28-year-old graphic designer and former student of the school.
Audrey Hale Talked About Suicide in Leaked Text Messages to Her Friend
One of the most shocking aspects of the tragedy was the revelation that Hale had sent a series of text messages to a friend minutes before the shooting, indicating her suicidal and homicidal intentions. According to NBC News, Hale wrote to her friend: "So basically the post I made on here about you, that was basically a suicide note. I'm planning to die today. This is not a joke. You'll probably hear about me on the news after I die. This is my last goodbye. I love you. See you again in another life Audrey (Aiden). I don't want to live. I'm so sorry".
The friend, who has not been named, reportedly alerted authorities as soon as he received the messages, but it was too late to prevent the massacre. Police said Hale had planned the attack meticulously, with maps and surveillance of the school. She shot open a locked door and opened fire on anyone she encountered.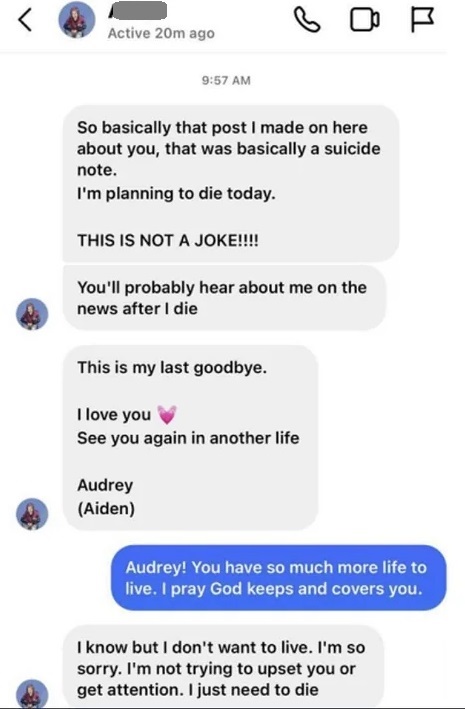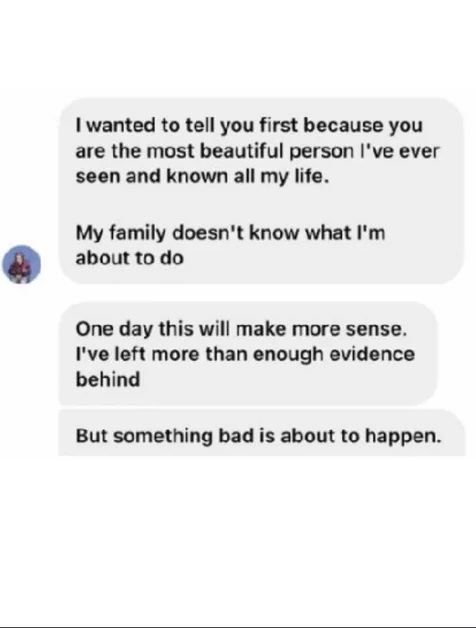 Did Audrey Hale's Gender Identity Play a Role in the Mass Shooting? Did She have a Manifesto?
Hale's motive for the shooting remains unclear, but police said she may have harbored some resentment toward the school, which she attended from preschool to fourth grade. Hale was also transgender and used he/him pronouns on social media and went by the male name "Aiden", according to ABC News and the leaked text messages. Police are investigating whether her gender identity played a role in her actions. It will be interesting to see if this could be categorized as a hate crime considering it was religious school.
Some reports suggest that her manifesto was posted online, which could possibly shed more light on what drove her to commit such a heinous crime. Hale's mother, Norma Hale, told ABC News that she was devastated by the loss of her daughter and expressed sympathy for the victims and their families. "I think I lost my daughter today," she said.
Details about the Covenant School Victims
The Covenant School is a Presbyterian school that serves about 200 students from pre-K to sixth grade. The school's headmaster, Katherine Koonce, 60, was among those killed by Hale. The other victims were identified as teachers James Carter, 32, and Sarah Jones, 29; and students Emma Smith, 9; Noah Johnson, 9; and Grace Lee, 9.
The shooting has sparked outrage and grief across the nation, as well as calls for stricter gun control laws and more support for mental health services. Many have also questioned how Hale was able to obtain a firearm and why she targeted innocent children and educators.
The investigation into the shooting is ongoing and more details may emerge in the coming days. For now, we can only mourn the lives lost and hope for healing for the survivors and their loved ones.