Kroger is in the midst of controversy after their choice of personnel for a new hire. According to reports the wife of Mitch McConnell Elaine Chao was elected by Kroger to their Board of Directors. Once the news was announced hashtag #BoycottKroger started to trending as people urged other to join them in Boycotting Kroger.
Who is Elaine Chao?
Elaine Chao is a woman of many hats, a businesswoman and politician. She was a notable member of the Republican Party, and infamously was Donald Trump's Secretary of Transportation from 2017 to 2021. She was also Secretary of Labor for the Bush administration during an 8 year period beginning in 2001. She's worked for the two most controversial presidents in recent times.
Why Do People Want to Boycott Kroger For Electing Elaine Chao?
The disdain people have for Elaine Chao stems back to how Trump was classifying the COVID-19 virus during it's early days. Donald Trump would go out his way to blame China for the virus any chance he got, even deeming it the "China Virus". This led to an increase in the hate crimes and discrimination against people of Asian descent in the following months.
Since Elaine Chao who is of Asian descent was working for Donald Trump as he was marginalizing Asian people, she seen as a corrupt person by many. People feel like she should have been the voice of reason that stopped Trump from making Asian people's lives in America harder with his public rhetoric about the origins of COVID-19. When you add up all those negatives along with her being Mitch McConnell's wife you have hashtag "Boycott Kroger" trending on social media.
Take a look at some #BoycottKroger reactions to Kroger electing Elaine Chao to Board of Directors.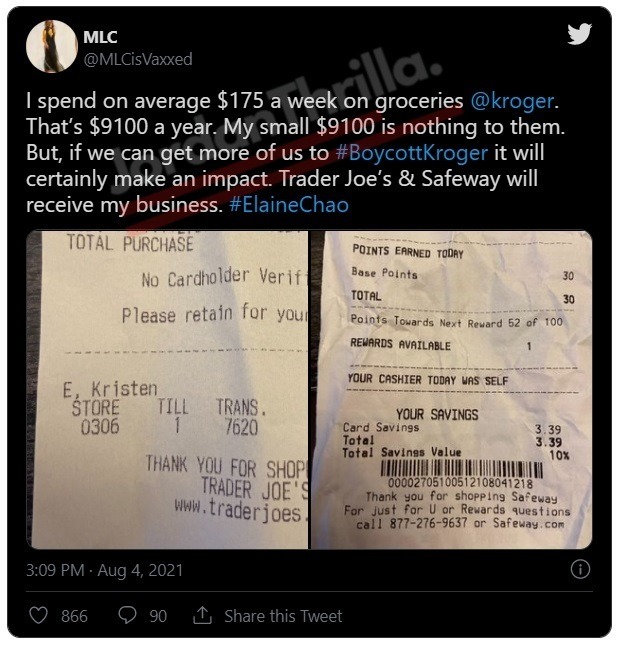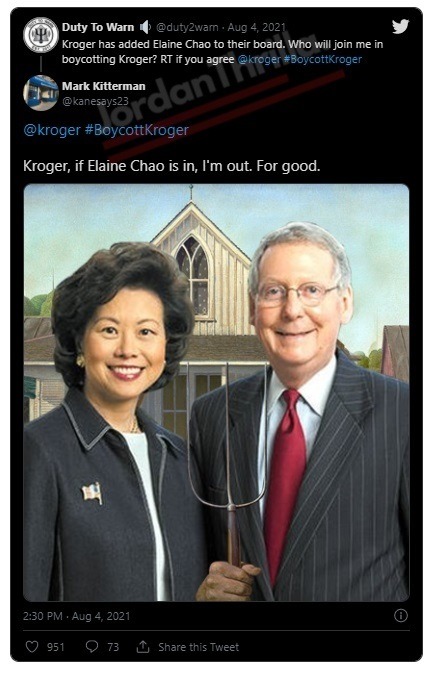 Some people wanted to Boycott stores owned by Kroger as well.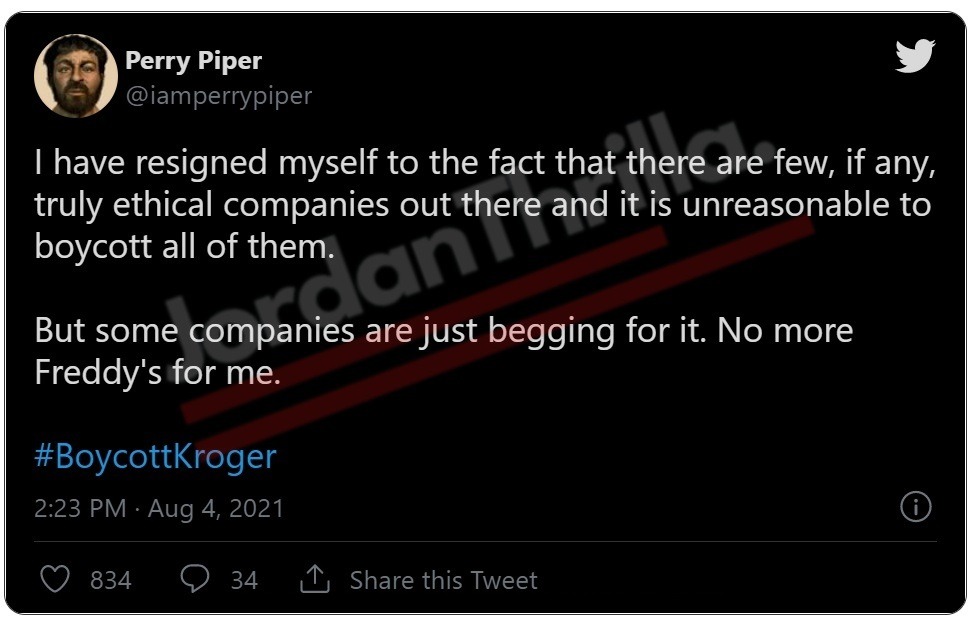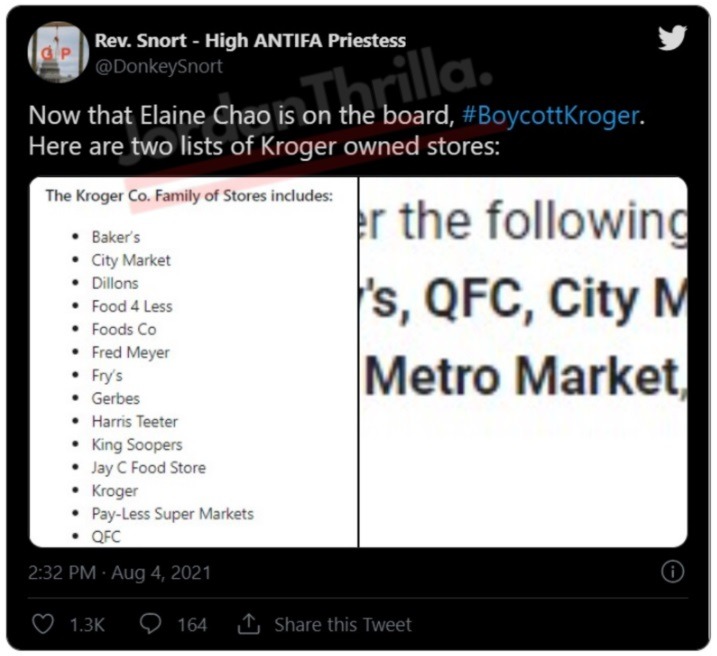 Elaine Chao resigned from her job as Secretary of Transportation after the Capitol Building riot. However, the backlash from her standing by as Trump marginalized people of her own ethnicity still weighs heavily on how she is perceived by the general public, especially people of Asian descent.
Kroger has some tough decisions to make, what action will they take in response to the #BoycottKroger movement?
Author: JordanThrilla Staff