Ros Gold-Onwude is one of the most well known female sports reporters, especially among NBA fans. Once upon a time she was only covering Warriors games, but with her talents she rose through the ranks quickly, now working for ESPN and even hosting a very popular podcast. Over the past few months there has been a lot of chatter on social media about Ros Gold-Onwude's apparent weight gain.
Is Ros Gold-Onwude Fat? Some Social Media Users are Body Shaming Ros Gold-Onwude's Weight Gain
Back in the day Ros Gold-Onwude was a star basketball athlete at Stanford University, and was good enough to earn a spot on the Nigerian national team. When she first became popular at as a sports reporter many people would comment on how athletic and toned her body was. Over the past year it seems like Ros Gold-Onwude gained weight, which has been mentioned on social media.
There could be a lot of reasons for the changes such as stress from work, getting older, being too busy, or even just being comfortable with putting on a few pounds. Sadly there has been some body shaming from people on social media who have gone as far as saying Ros Gold-Onwude is fat, but is she really? Take a look at some recent photos from Instagram, and you be the judge.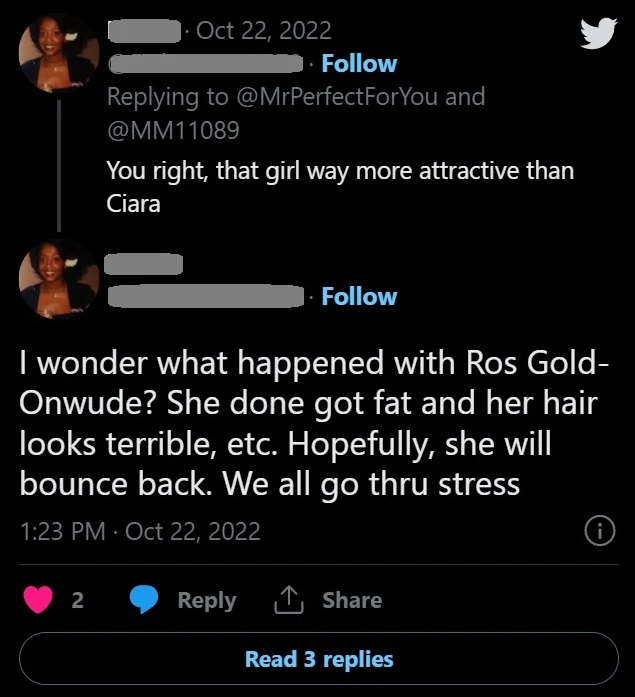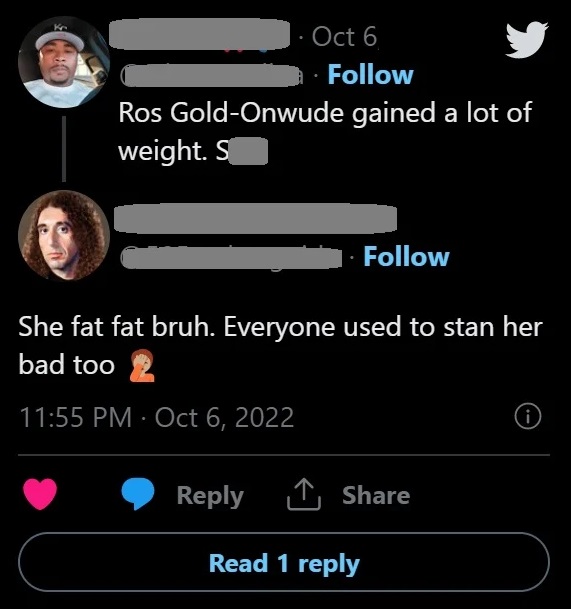 Along with comments on Twitter there are also posts about her weight gain on forums such as Reddit. All in all it just goes to show how much the Hollywood standard of what a woman's body should look like impacts all sectors of society, because Ros Gold-Onwude still looks great.