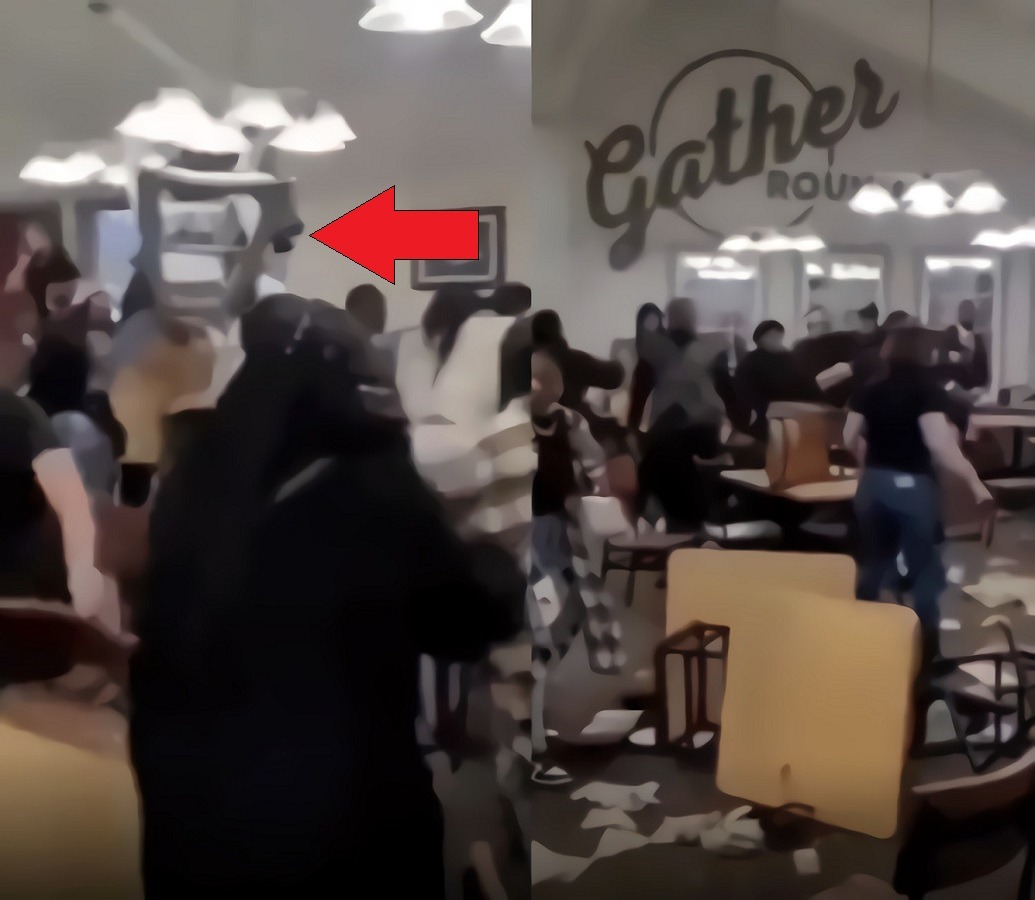 Over the years we have seen many restaurant brawls on social media. However, none of them have been quite as eventful as the Golden Corral Buffet fight that took place in Bensalem this past Friday. If the reports are true, a very unexpected reason started this dangerous brawl.
Did Steak Start the Golden Corral Buffet Fight Video? Details on Why Steak Led to the Golden Corral Brawl in Bensalem
According to reports the Bensalem Golden Corral fight started after the buffet ran out of steak. It appears a customer got mad and cut in line, which led to an argument. During the war of words emotions spilled over starting a 40 person brawl at Golden Corral. If you've ever been inside one of these restaurants you know how chaotic and overcrowded they can be when things are going smoothly. Naturally a fight taking place in an environment like that got way out of control.
As you'll see in the video of the Golden Corral fight below, the restaurant looked like it was hit by a tornado when people were done brawling. You could see customers throwing chairs, tables, food, and anything else they could find in sight. It was very scary hearing how one woman was screaming in fear. There were also some older individuals that seemed to be caught in all the commotion. It's safe to say there were probably some injuries that occurred.
Part 1.
Part 2.
Celebrities React to Golden Corral Buffet Fight Video in Bensalem
On social media the reactions to the Golden Corral brawl conveyed emotions of disappointment and humor. Roy Wood Jr. who worked for restaurant in the past couldn't believe steak started the Golden Corral fight in Bensalem, due to the simple fact their steak isn't that good.
Another person pointed the "Gather Around" sign that was right above the group of 40 people beating each other senseless. How ironic is that?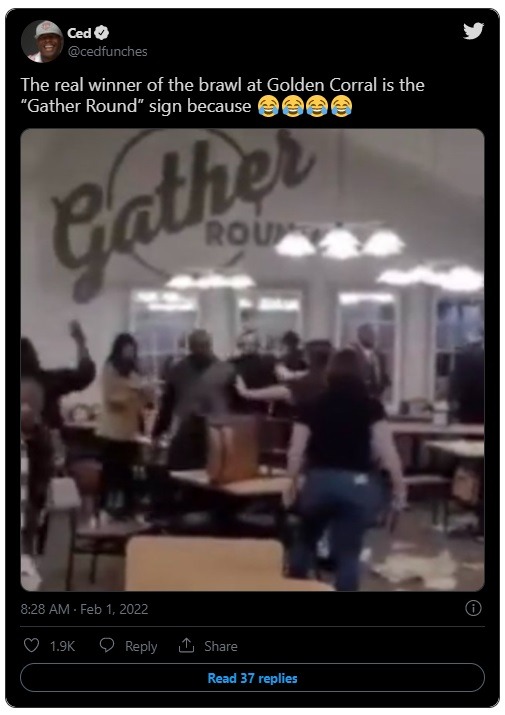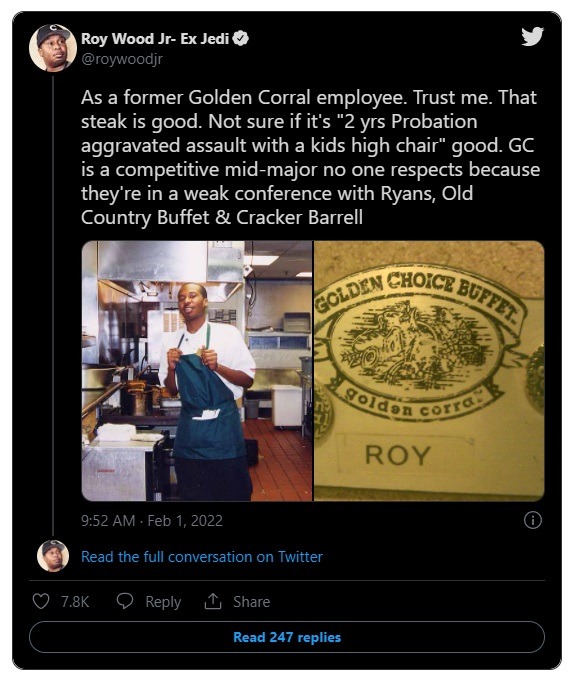 It's honestly surprising that this is the first Golden Corral fight video the internet has seen in a very long time, if ever. It's still unexplainable why people like going to place that seems to be unsanitary to say the least. If you haven't seen them you should search on google for pictures of how Golden Corrals' kitchen area looks. It might make you think twice about eating there again.
Hopefully no one was seriously hurt in the Golden Corral buffet brawl.