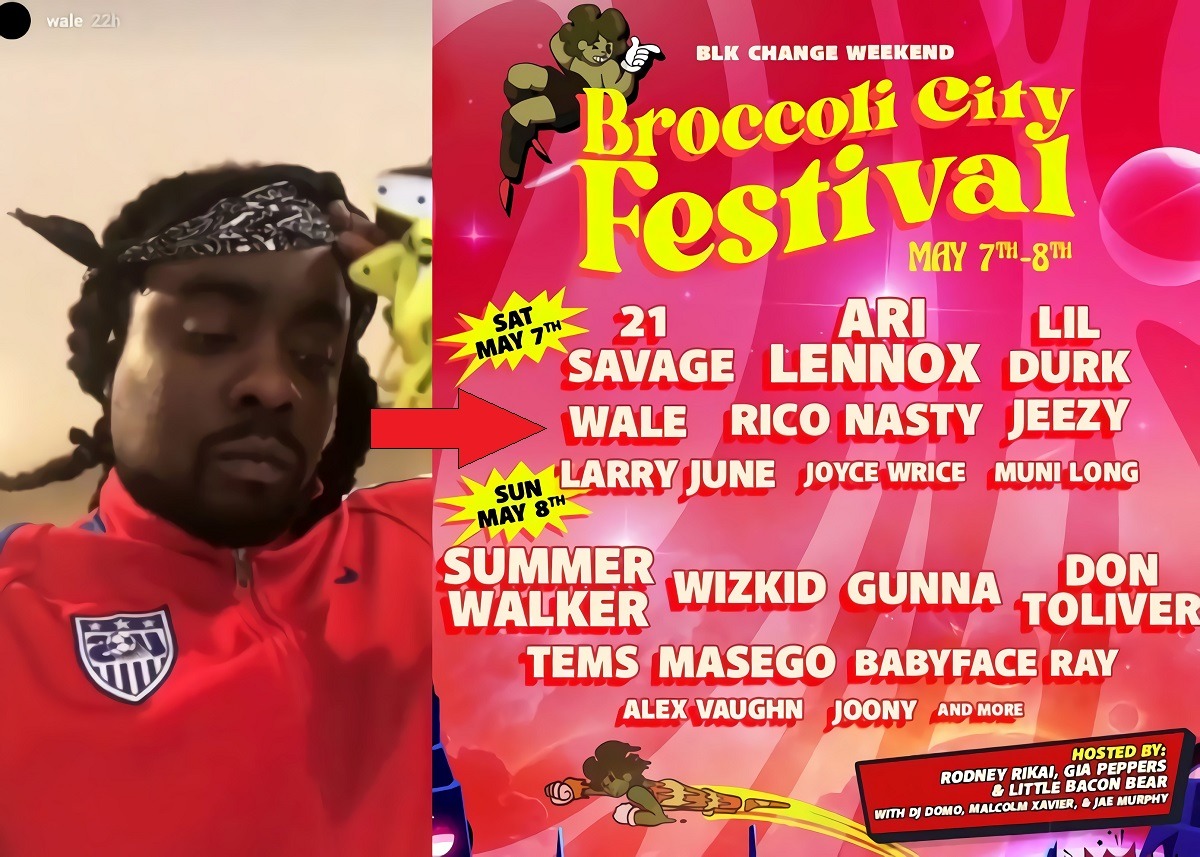 Everyone is excited for the Broccoli City Festival being held on May 7-8 at the RFK Festival Grounds in Washington DC. However, the states most well known artist to make it big won't be there, and the reasons why run very deep. It appears Wale will not perform at the Broccoli City Festival, and there is a good reason why. A reason that has haunted him his entire career.
Why Did Wale Pull Out the

Broccoli City Festival in his Washington DC? Wale Explains to Fans Why He Won't Perform at Broccoli City Festival
This situation all started when Wale tweeted a powerful statement in response to the Broccoli City Festival flyer saying, "I'm Pulling out this show". When fans asked him why he made that decision his answer was simple.
Wale feels disrespected that Washington DC didn't make him the headliner of the Broccoli City Festival. In most cases the hometown artist is always made the headliner. In essence this seems like another situation where Wale isn't being given the flowers he deserves for his incredible talents.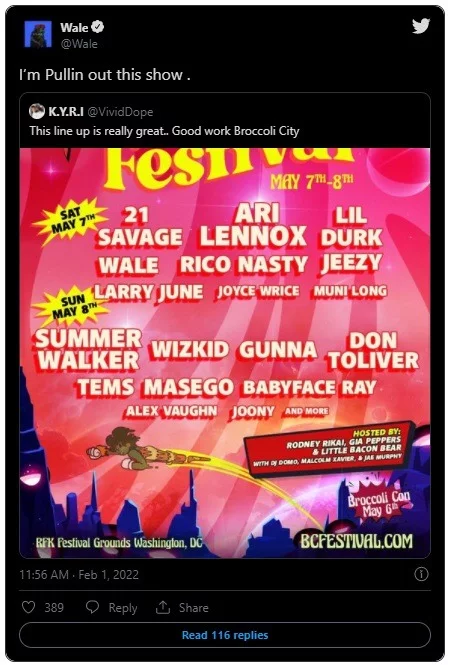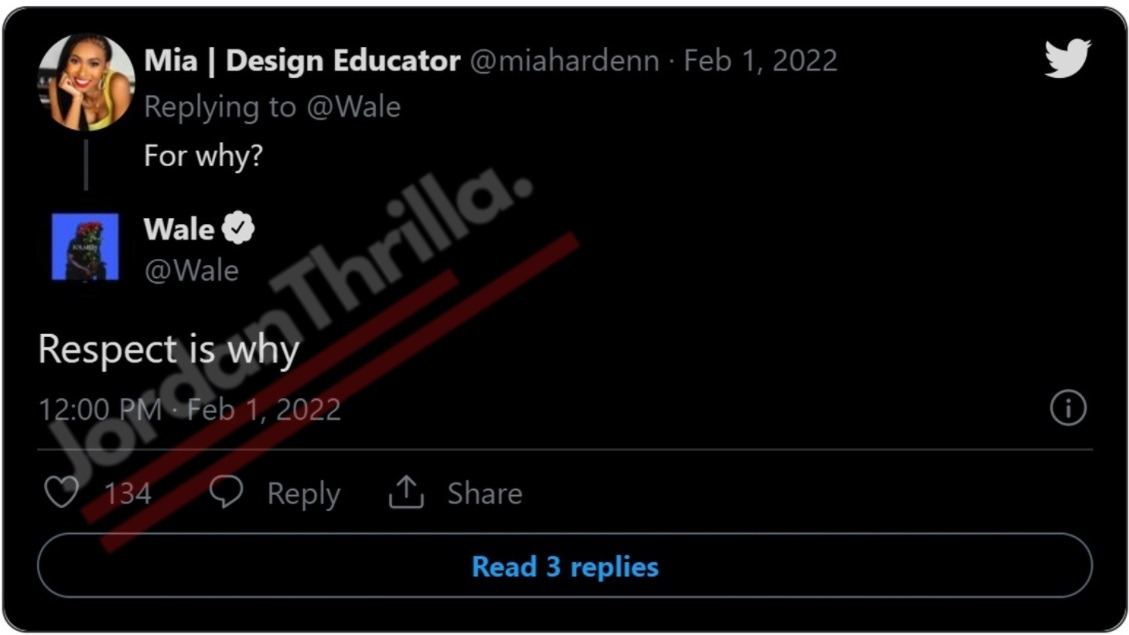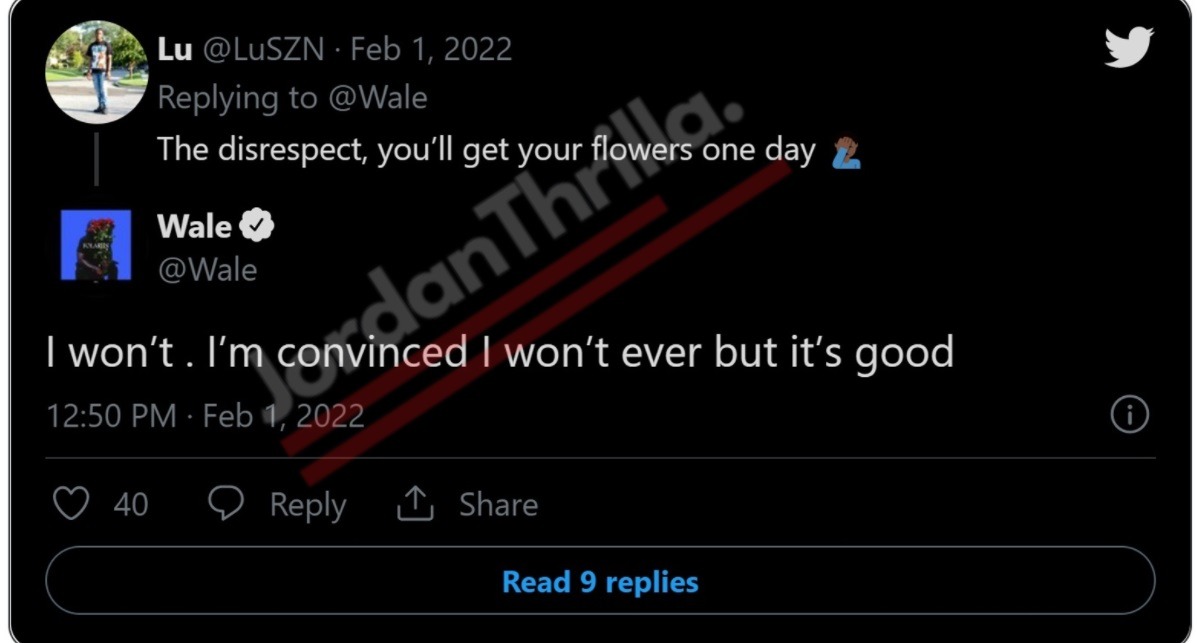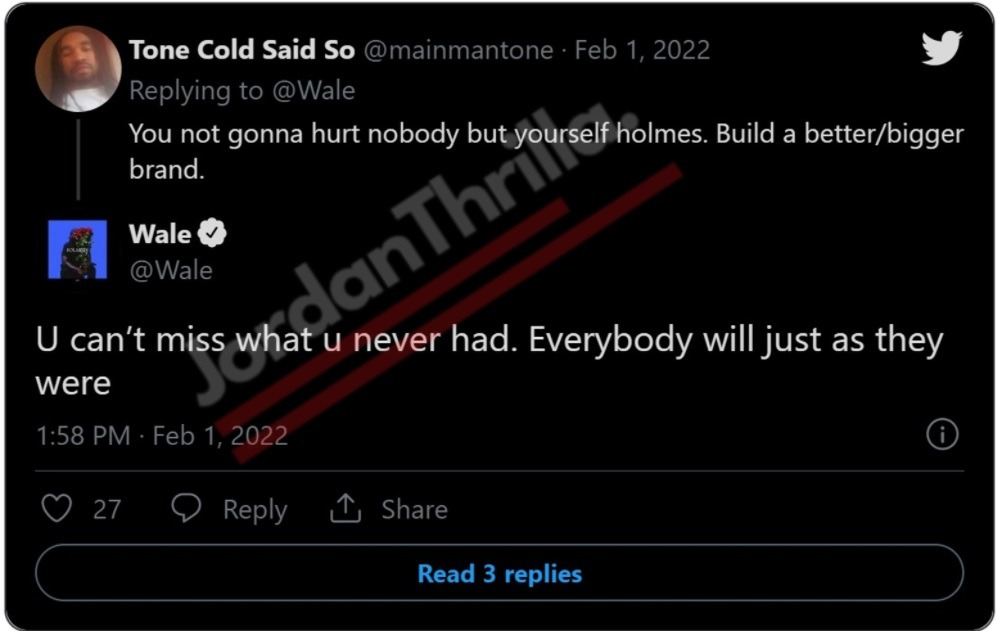 Should People Boycott the Broccoli City Festival in Honor of Wale?
Some people might think Washington DC not making Wale the headliner of the Broccoli City Festival isn't a big deal. Some people might feel he's being overly sensitive by pulling out the show as a result. However, in actuality him pulling out the show is a culmination of the pent of emotions he's been building up for a long time from the lack of respect the music industry shows him.
If the hip-hop fans in Washington DC are real they should Boycott the Broccoli City Festival unless Wale is made the headliner. It's only right.