In recent weeks YK Osiris has been frequently seen at Drake's mansion, almost like he's an intern. Naturally he has been amazed at how high tech stuff is around the superstar's living quarters. Recently he gave a small tour of some of the rooms in Drake's estate, and what stood out most was his bathroom.
Drake's Electric Toilet Goes Viral
Drake has a toilet that is apparently controlled by a touchpad built into his bathroom wall. We call it a Drake's 'convertible' toilet, because the lid open and closes automatically almost like the roof of drop top car.
YK Osiris was simply astonished that toilets like that even exist. Take a look.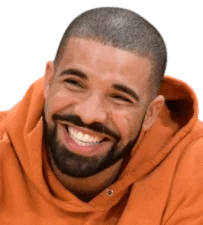 It's safe to say Drake takes his bathroom time very serious. Drake's electric toilet could be the most high tech bathroom device ever seen on social media Hip-hop artist history. It's not as baller as Master P's solid gold bathtub, but very close.
This gives a whole new meaning to flushing the toilet.
Authors: JordanThrilla Staff