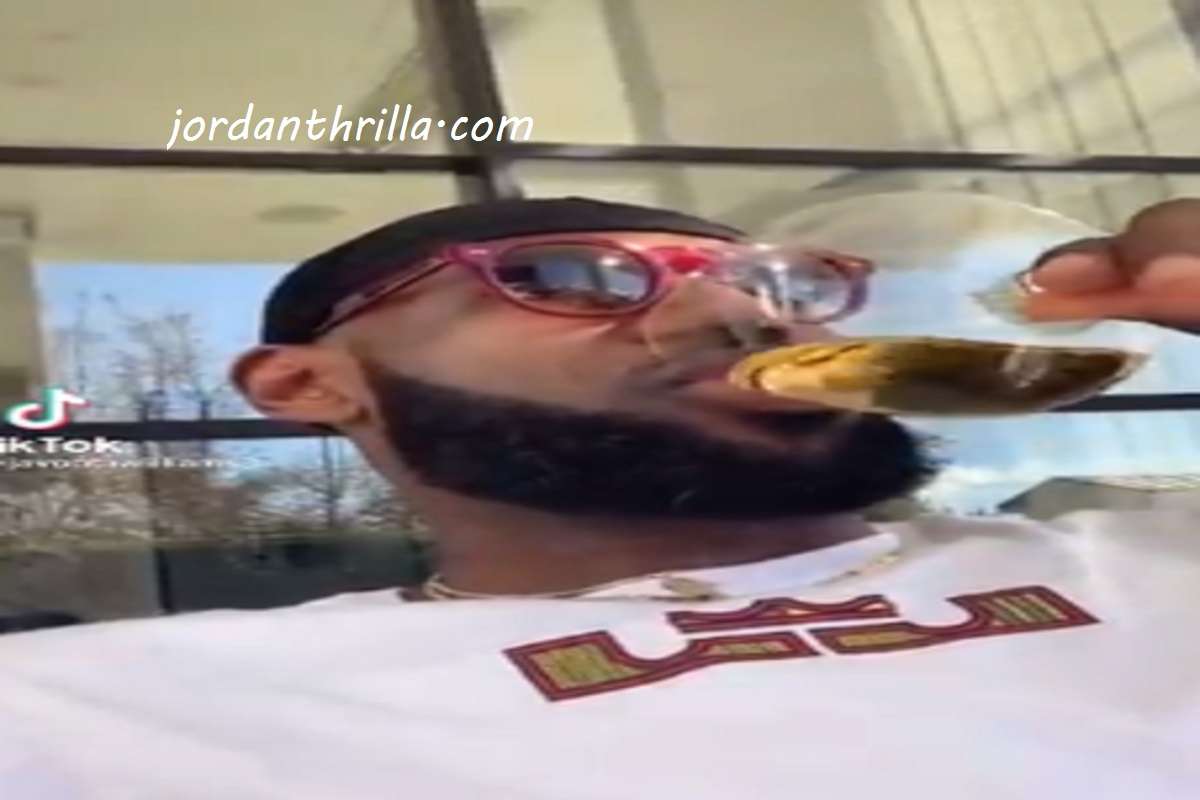 Lebron James was caught singing the wrong lyrics, and it unfolded in hilarious fashion. When Lebron James said "yabadabadodobo old navy" while reciting lyrics to 6LACK's "Stay Down", he had no idea he would become the brunt of jokes on social media. Lebron was confident he was saying the right words, but little did he know his lyrics were completely wrong.
Shortly after posting the video Lebron James was called out for not knowing the lyrics to 6LACK, Young Thug, and Lil Durk's "Stay Down" single. This might have been the first time Lebron was caught trying to look like he knows what all the new music is. Essentially this was his first "old man" social media moment.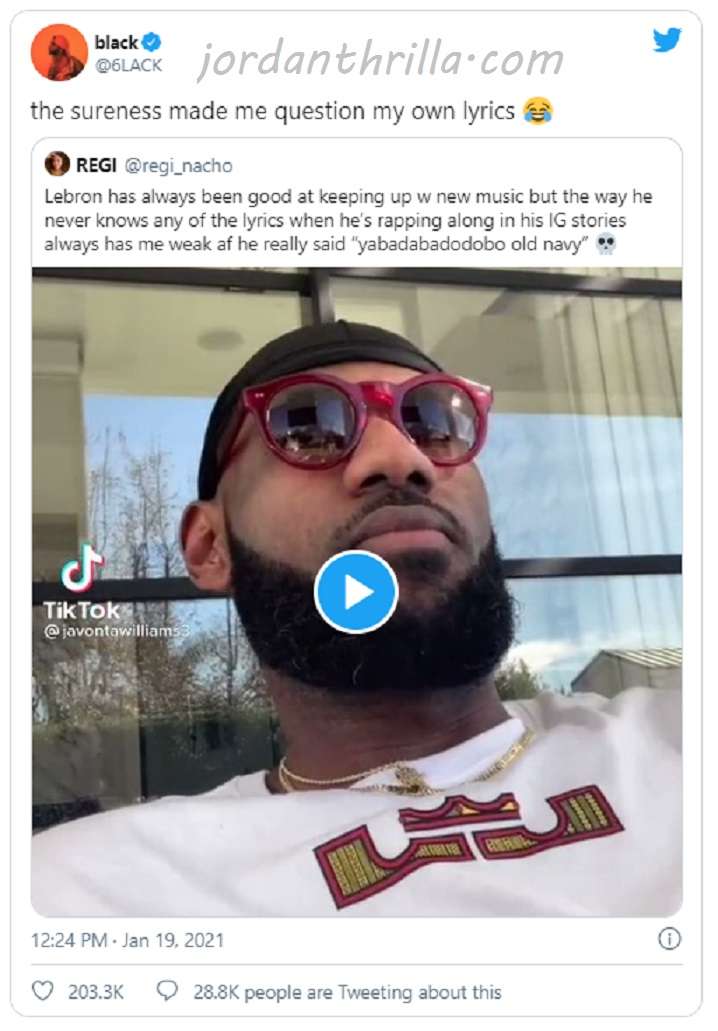 Lebron got the "Stay Down" lyrics so wrong that 6LACK himself start to question his own lyrics. He was listening to Lebron while probably thinking to himself "Did I say that?".
Lebron is the GOAT when it comes to basketball, but when it comes to reciting lyrics he's still a rookie, or so it seems. Lebron James should make "yabadabadodobo old navy" his new slogan to get a leg up on the endless jokes.
Author: JordanThrilla