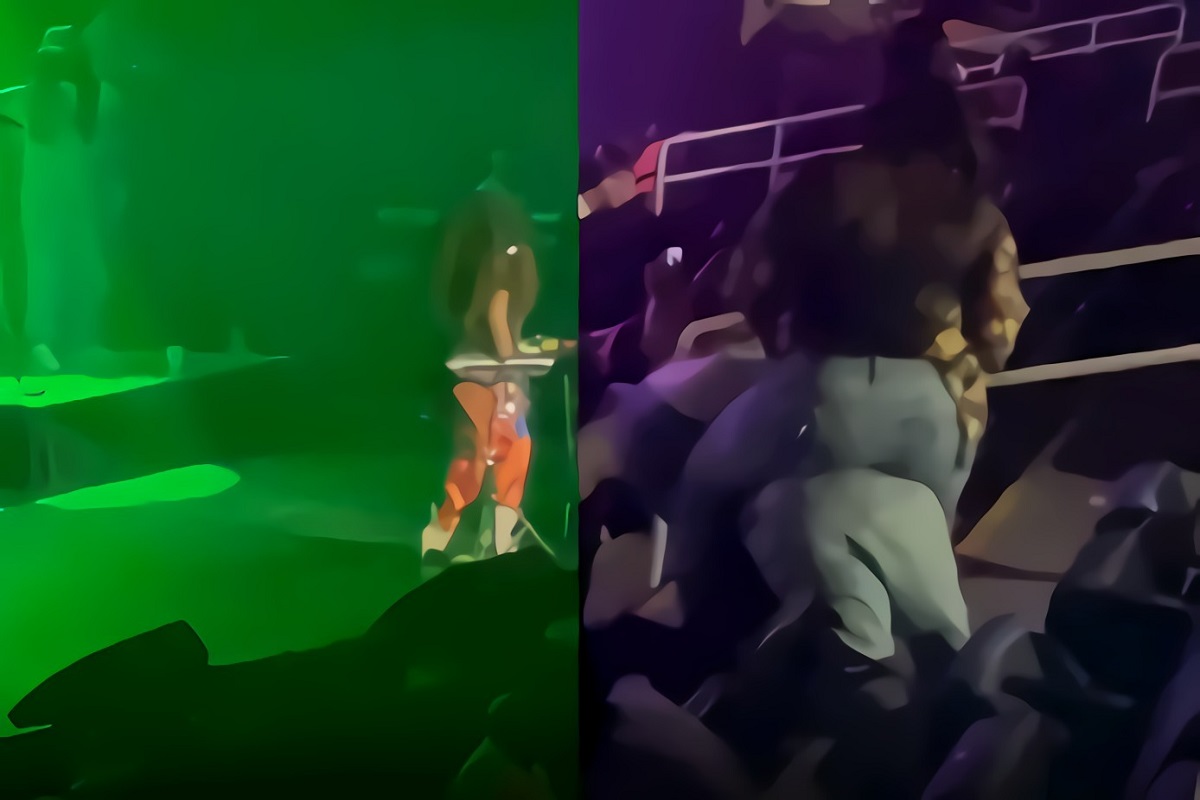 Erykah Badu makes the kind of music that's supposed to bring peace to your soul. The kind of music you can listen while breathing in the wonderful fumes of your favorite incense. However, in the crazy times we live in apparently people are now fighting to her music, which truly makes the world feel like the matrix.
Why Were Women Fighting at Erykah Badu's Concert?
A viral video shows the chaos the was unfolding in window seats while Erykah Badu was calmly performing on stage during a concert on July 5th. As you'll see below a large woman was beating down a small woman very badly. She was literally sitting on top of her while throwing haymakers to her face. At the moment there is no word on what started the Erykah Badu concert fight, but whatever it was had the people involved very angry and looking to do serious damage.
Social Media Reacts to Erykah Badu Concert Fight
Around social media most people couldn't believe that people were able to find a reason to fight while Erykah Badu music was playing. Take a look at some of the most hilarious reactions.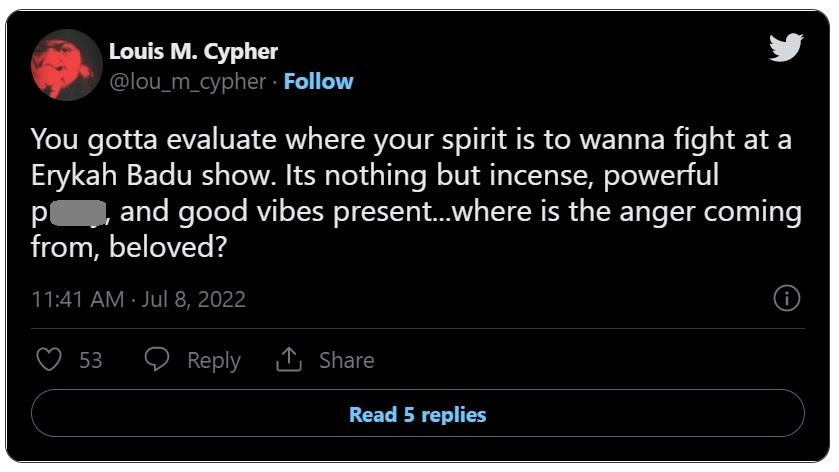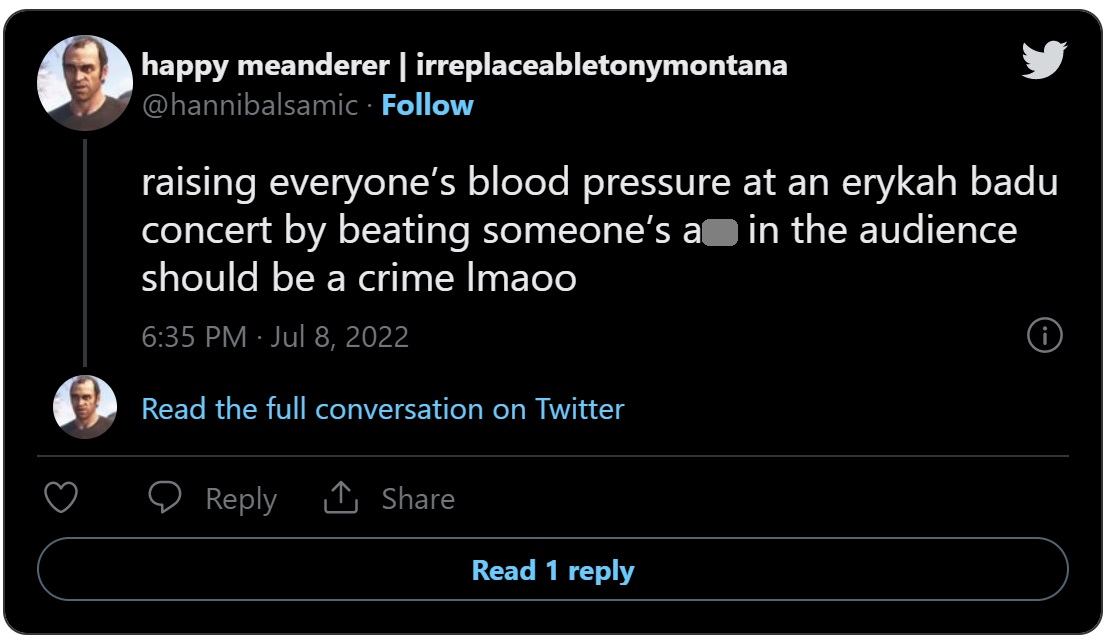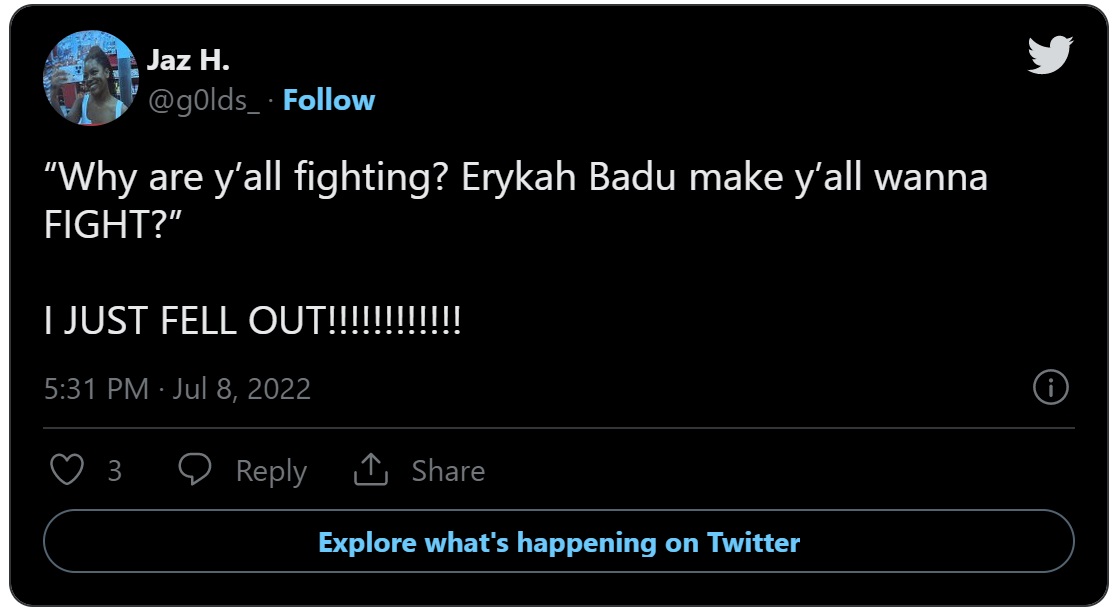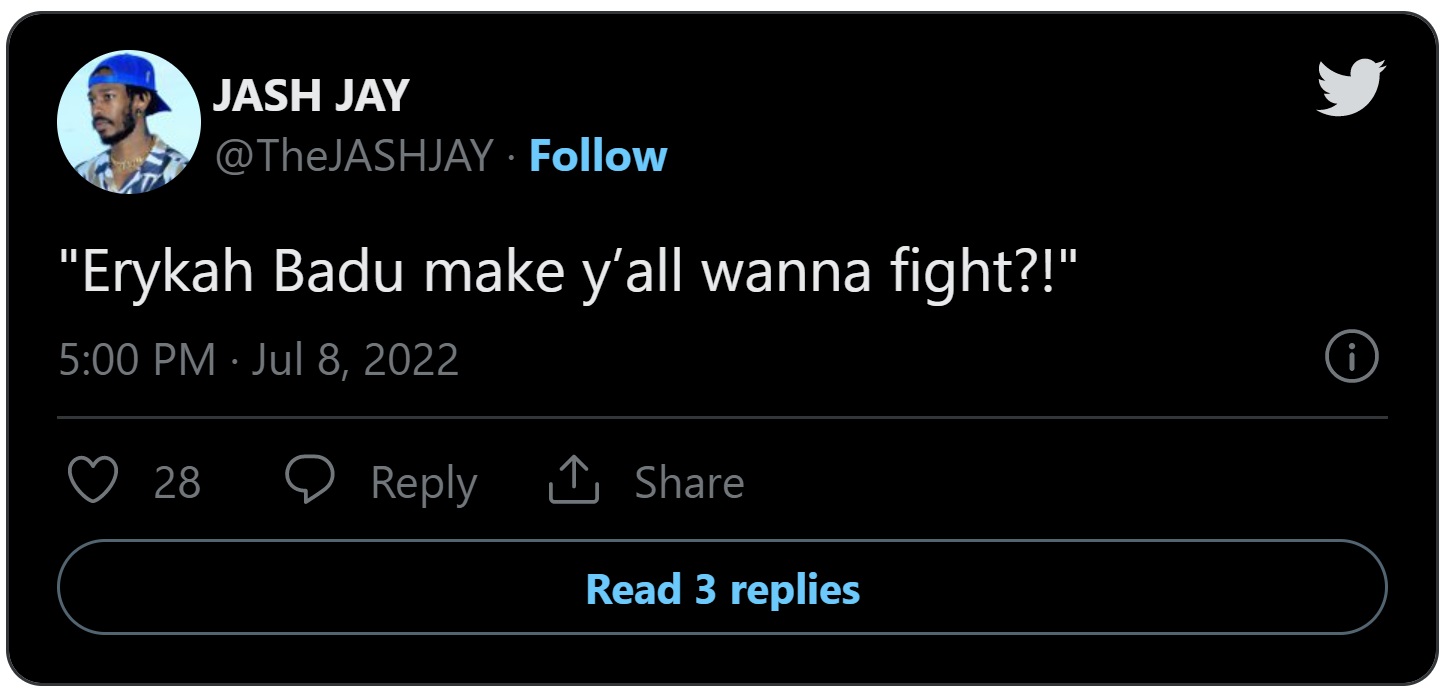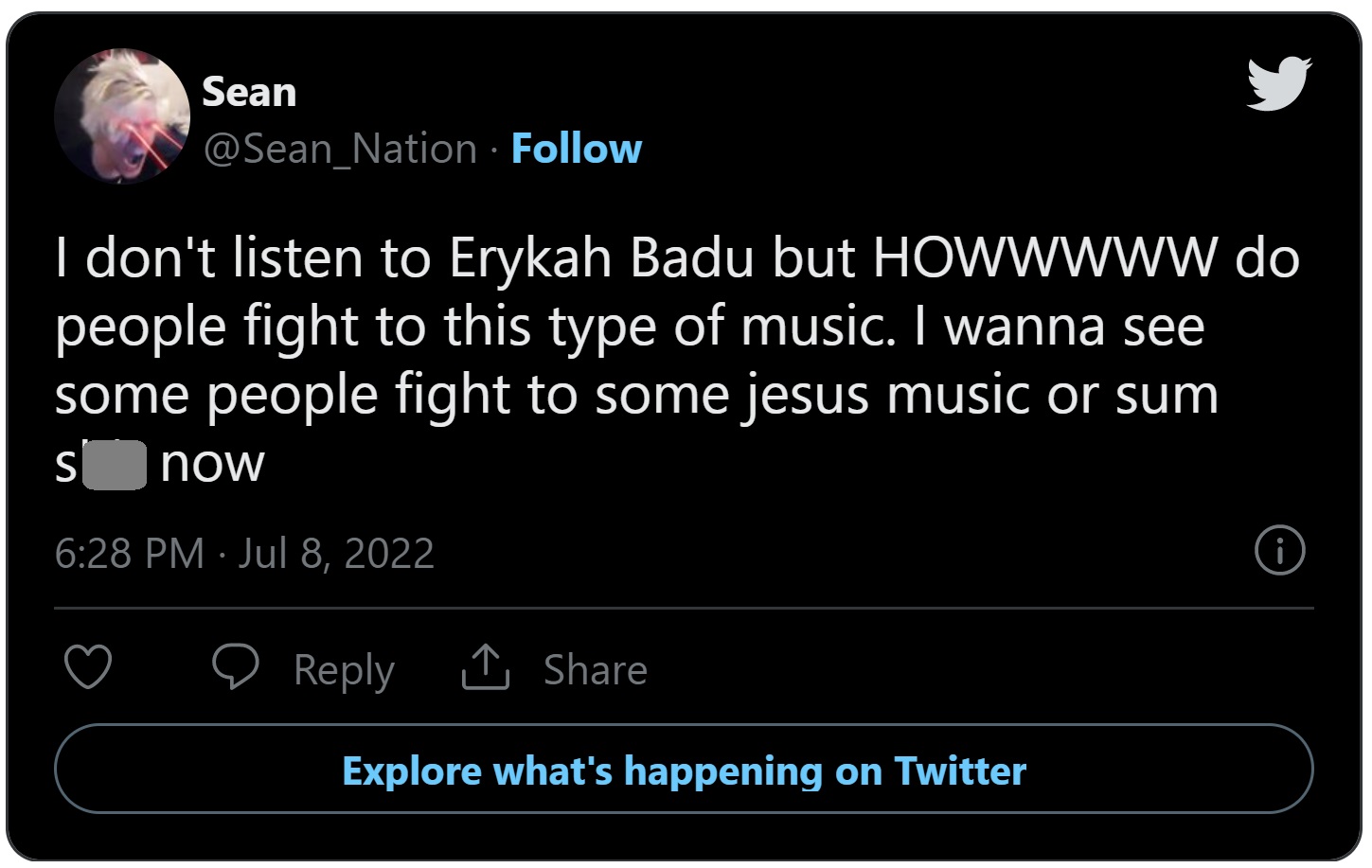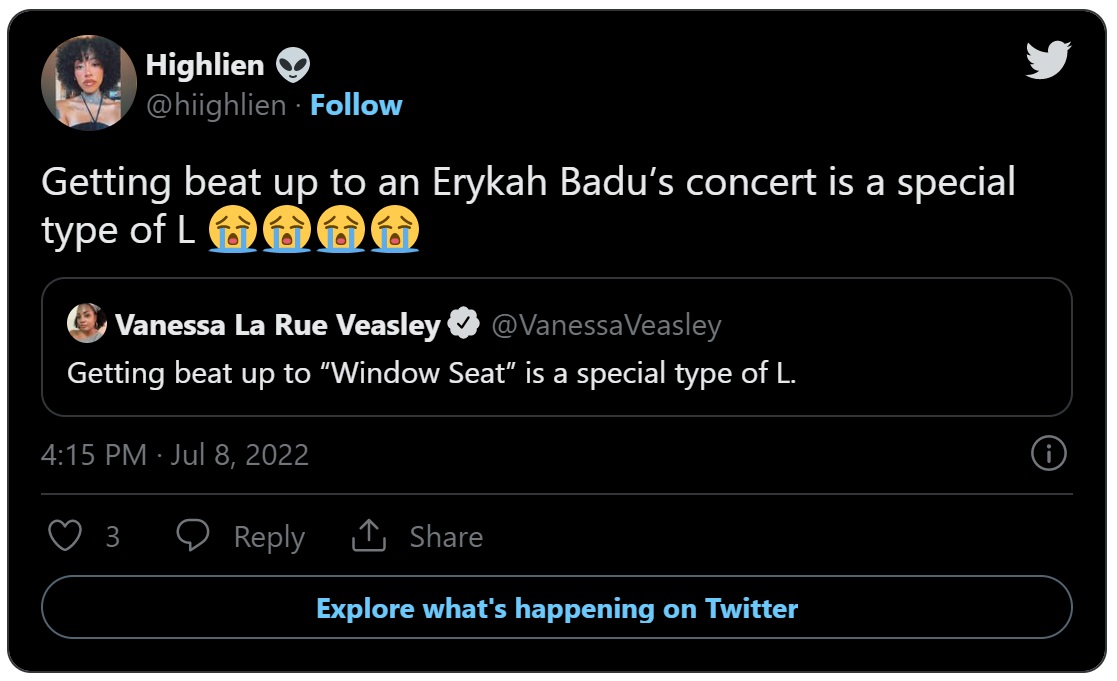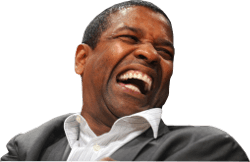 In 2022 even Erykah Badu concerts aren't safe from fighting. That must have been two people that knew each other, and had some type of beef going on before entering the venue. It's only plausible explanation right?
All jokes aside hopefully no one was seriously hurt during the squabble.