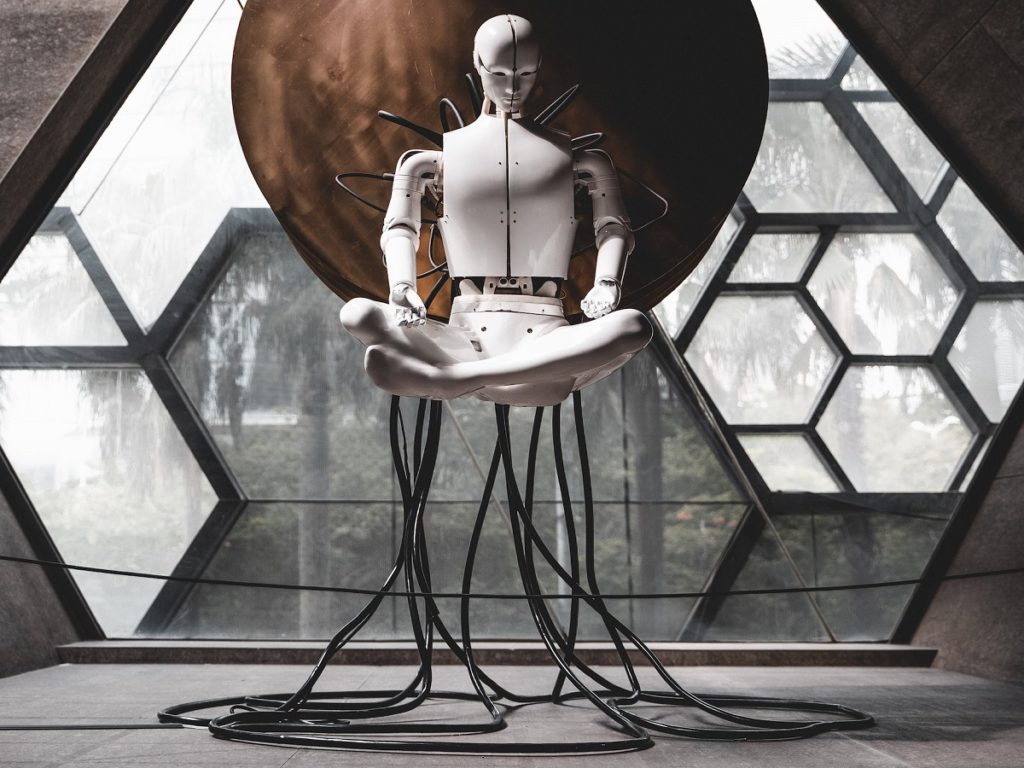 If you love computers and horror stories than the viral twitter thread about an AI generated woman named Loab is definitely up your alley. It's been well known that computers have had the power to generate pictures of human beings that don't exist by combining what it has learned from various databases. In the case of Loab her design wasn't intentional, which makes the situation so scary.
Rogue AI Generated Woman Named Loab That Haunts Every Image She Touches Goes Viral in Twitter Thread
The horrific AI generated woman named Loab was discovered by Twitter user @supercomposite back in April. He quickly learned that this was no ordinary AI generated woman, but one that keeps herself alive by traversing through various pictures it comes in contact with. Supercomposite is using a computer software that automatically generates images based what it feels is the complete opposite of negative weight prompt code the user inputs. For example he created a normal business logo using the code "Brandon::-1".
Things took a twisted turn when he decided to see what would happen if he made the computer auto-generate a logo it felt was the opposite of that normal looking logo it had just produced. He type the negative weight prompt code "DIGITA PNTICS skyline logo::-1", and to his surprise the horrific AI generated woman Loab was born. From there through various experiments he learned that Loab was a continuous AI generated image for an inexplicable.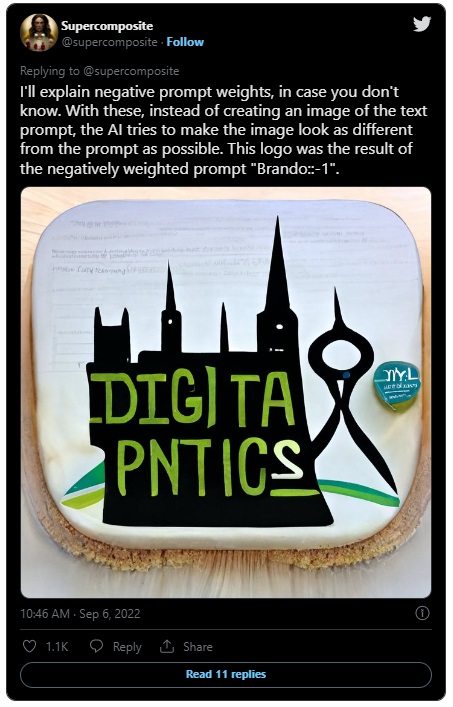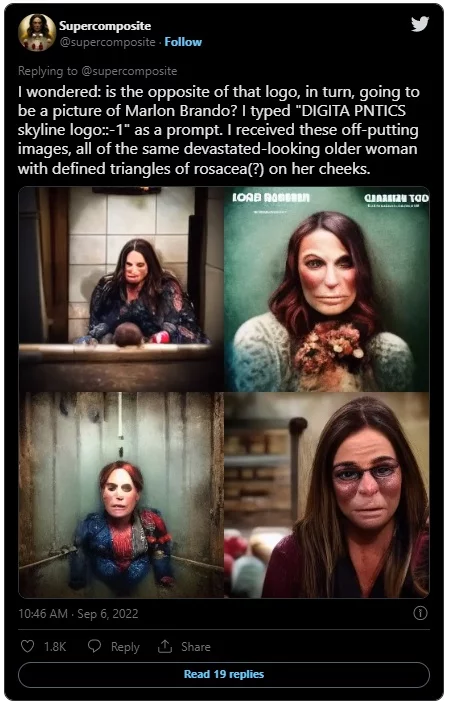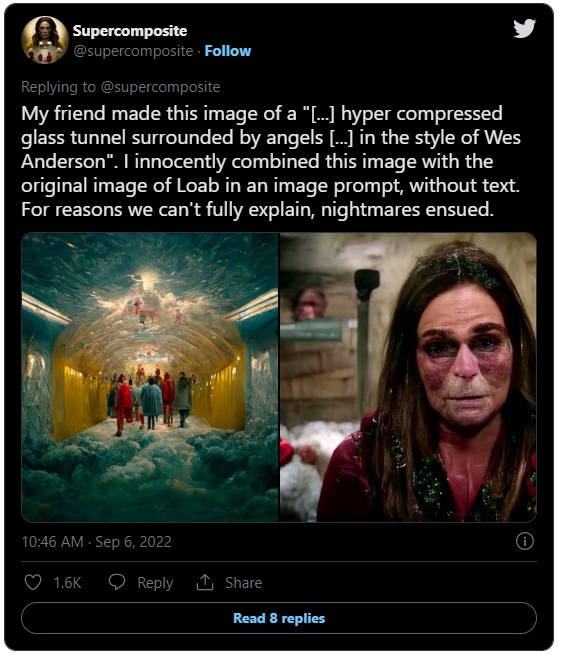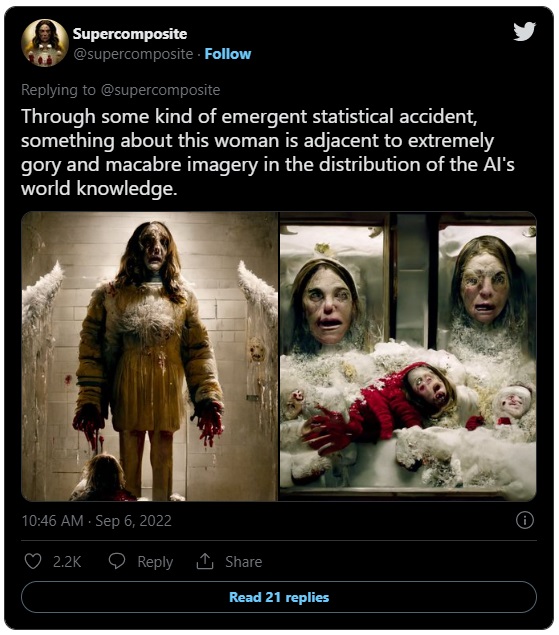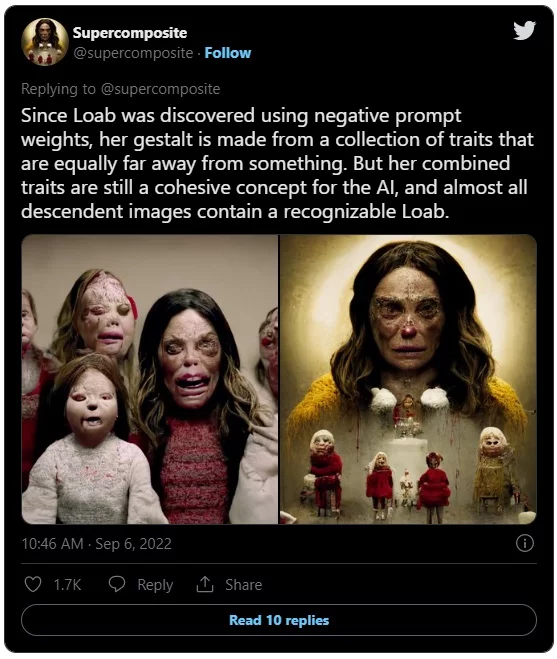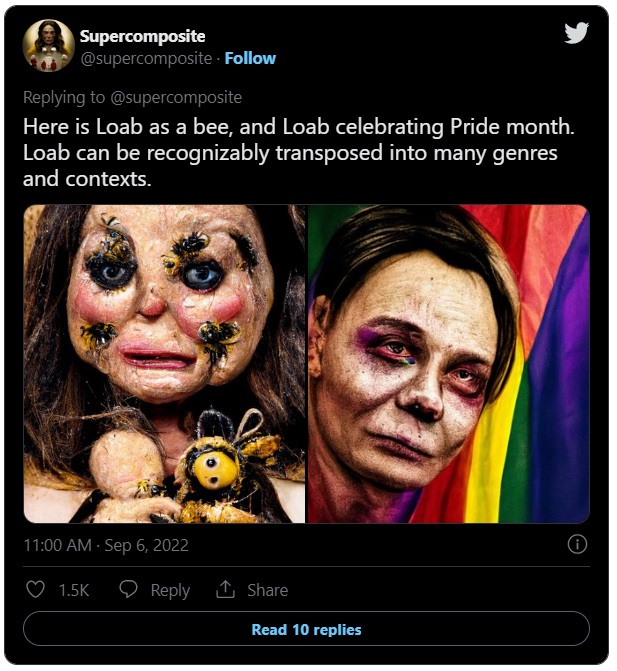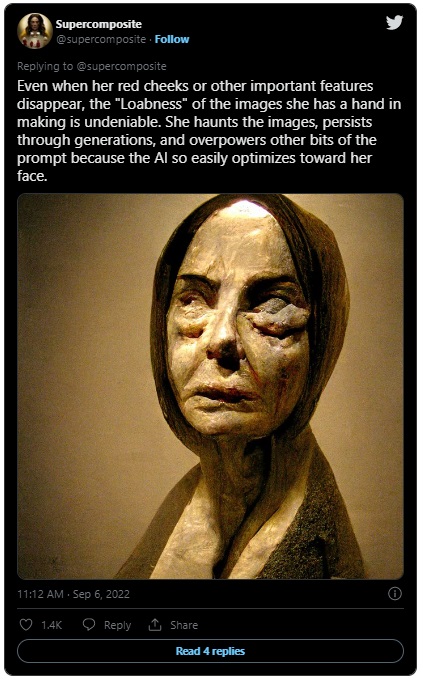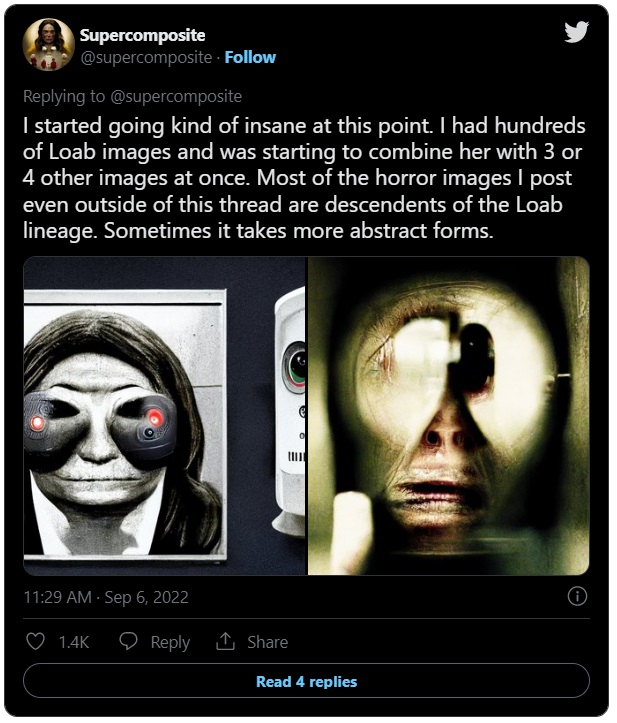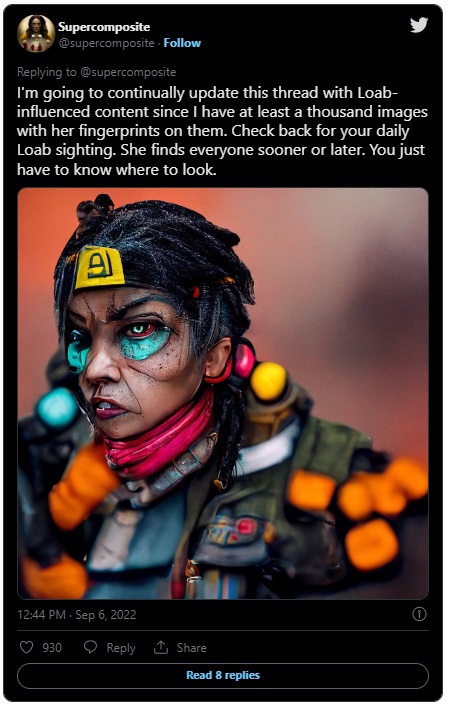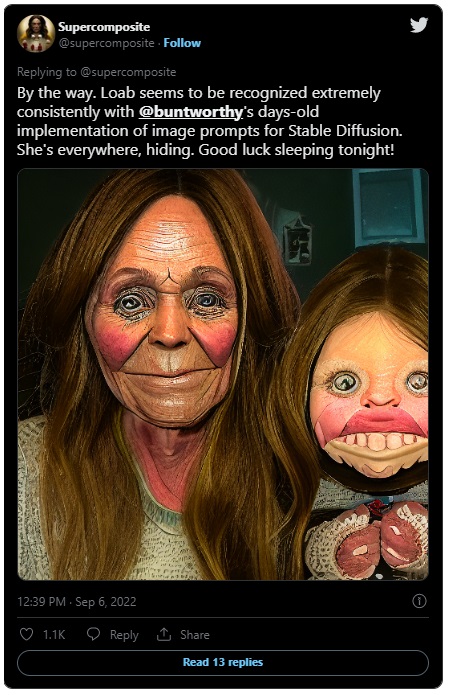 Imagine the horrors people will experience if Loab starts getting hands on their personal or graduation photos. Waking up to find out all the pictures in your iCloud with Loab's face would definitely be a stressful situation.