Is Fry's Electronics shutting down their website and closing businesses nationwide? According to an alleged Fry's Electronics employee from the Wilsonville, OR store, their website is shutting down at 12am along with all businesses across the nation.
As of right now there are no details on what led to the alleged abrupt cessation of business activity for the large franchise. This store was a staple for many shoppers, so this is a huge deal. Take a look at the viral tweet revealing the sad news.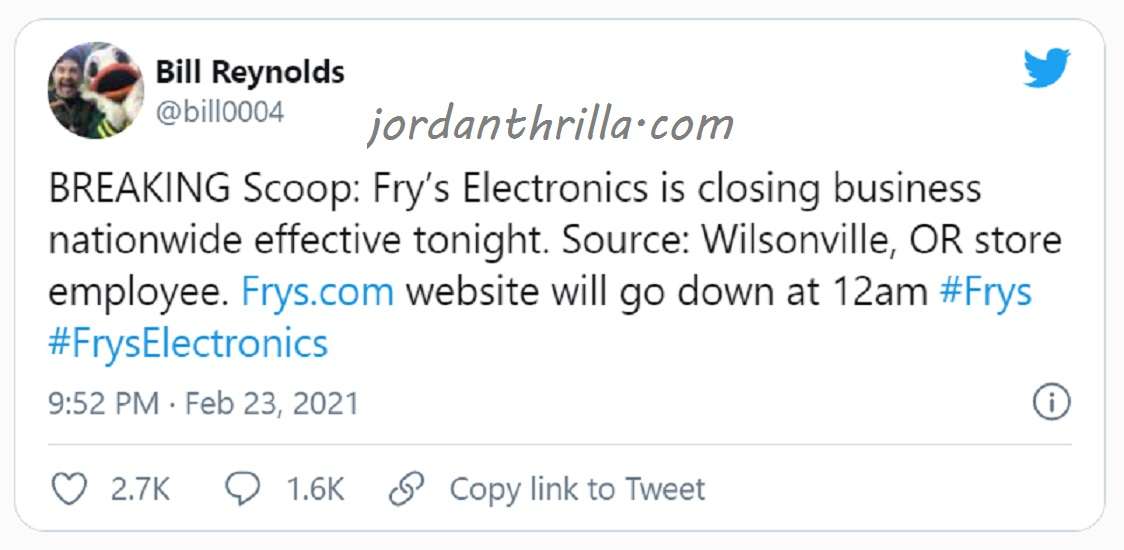 Hopefully this isn't true, because people need Fry's electronics in their life. However, all things point to this actually happening, because their recent financial struggles have been well documented.
This feels like when RadioShack, Sears, and Blockbuster died.
Author: JordanThrilla