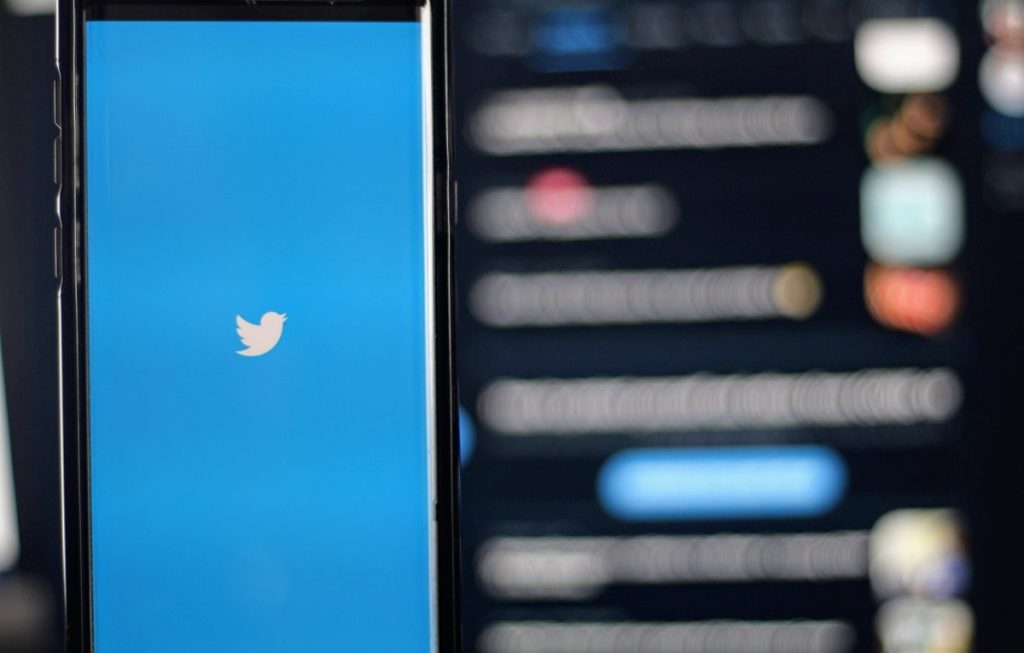 The beef between Tay Tay, and Chaya Raichik who runs the Libs of TikTok twitter account has been widely publicized in recent months. Allegations of doxxing, stalking, showing up to houses, have all been seen on social media. Recently a twitter exchange made them trend nationwide once again.
LibsofTikTok accused Taylor Lorenz of being homophobic after she posted a reply to a message saying they looked like the same person. In the message she wrote, "Haha two white women with brown hair. One runs a hate account, and says gay people shouldn't exist, the other is a journalist who's done extensive investigative reporting. They're basically the same because women amirite?". Libs of TikTok seems to be focusing on the wording of the last part of response. The tweet contained a picture of the two side by side.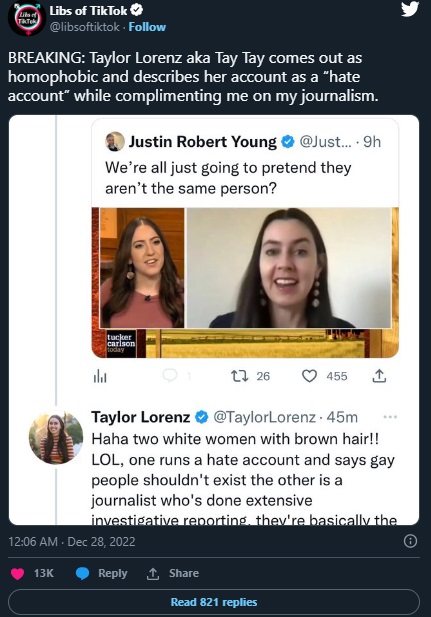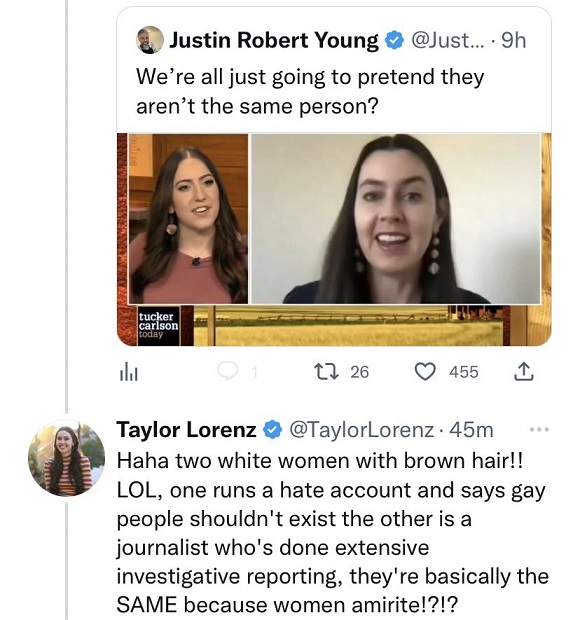 Twitter user Stella Escobedo claimed Tay Tay muted her comments amidst the chaos.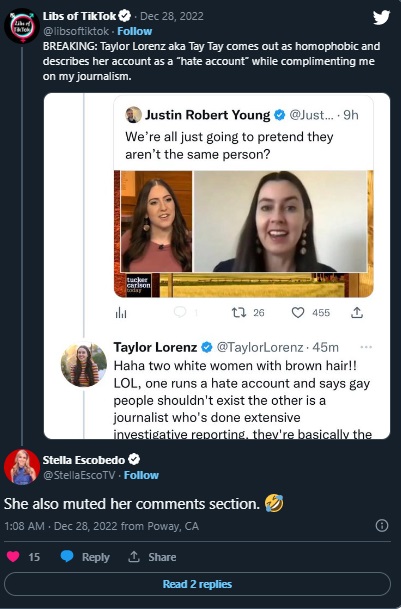 Recently Chaya Raichik did an interview on Tucker Carlson where she made homophobic comments accusing gay people of "grooming" and being a "cult". During her appearance on the platform she said, "LGBTQ community has become this cult", "It's extremely poisonous", "They're just evil people, and they're out to groom kids. They're recruiting". Alejandra Caraballo called it "one of the most bigoted interviews ever".